The Hegel V10 is the Norwegian company's first foray into the land of phono-stages. It costs £1350 and is distributed by Auden Distribution in the UK. Stuart Smith gets into the grooves with it.
Released today, the latest product from Oslo, Norway based manufacturer, Hegel is the V10 phono-stage. In the last year, we have reviewed a number of their products and in several cases, the reviewer has gone on to buy the product for themselves. As we all know, the popularity of vinyl, despite the best efforts of streaming and online services, doesn't seem to be anywhere like on the wane. I'm not going to get into the whole thing of why I think vinyl is prospering, that's something for another time and another place, but the truth of the matter is it seems to offer (if people on Facebook groups are to be believed) a whole different experience and sound to digital formats.
Anyway, the V10, suitable for both Moving Magnet and Moving Coil cartridges (though not simultaneously), arrived for review a while ago, but I have been sworn to keeping its existence secret until today. It is designed by Hegel's chief designer Bent Holter (with the input of the rest of the team) who has been playing with phono-stage designs since the '90s but interestingly this is the company's first foray into this kind of product. The project was supposed to be to release a relatively modest product but Bent suggested that it was better to get it right from the get-go and so here we have the V10.
CONSTRUCTION AND FEATURES
It comes well packed and with a simple but stylish user manual. In the box you have the unit itself, which looks about half the width of a standard bit of Hegel kit, but around normal depth (6cm high, 21cm wide, and 28cm deep. It feels nice and substantial and weighs in at 3kg.
There is a wall wart in the box with two leads coming off it that connect underneath the V10, the rubber feet allowing for decent enough coverage to get the wires between rack and unit.
The front is elegant simplicity itself having a small Hegel logo, an LED, and an on-off button – it's a very handsome bit of kit indeed, without looking like it's just been popped in a generic case.
Round the back gold plated terminals are used for RCA inputs and outputs, there are balanced XLR outputs too, and the custom grounding feels solid and secure.
Below the usual suspects is a plethora of dip switches for both left and right channels, though Hegel says that is it configured as plug and play for moving magnet cartridges – if you aren't familiar with dip switches they are essentially two-way switches that set various parameters on the V10, but they are common on many phono-stages. You can choose between MM or MC cartridges, capacitance for MM cartridges (47 – 367pF), impedance for MC cartridges (100 – 300 Ohms, Gain, which is set for 40db for Moving Magnet cartridges and 60dB for Moving Coil cartridges, however, you can increase the gain by 5, 10 or 12 dB. Finally, there is a subsonic filter switch which is an interesting addition and designed to be used if your cartridge is feeding sub-sonic vibrations to your speakers – it cuts out frequencies below 201Hz. Now all this first looks a bit daunting, but the manual's excellent images make it all pretty logical, though in honesty, and all that said, I found getting my head round them took me a little while – I also found the writing on the unit itsel difficult to read. Most people will likely set these dip switches up for the cartridge they use and leave them, but they may be a pain for those who change cartridges regularly – with that said, few folk in the market the V10 is aimed at will be in this group.
Inside the V10 "ultra-low-noise" discrete JFET transistors are used for the input stages for both MM and MC cartridges. The MC input stage uses 4 JFETS in parallel which Hegel says make the V10 completely silent and stop any bias current feedback from getting to the cartridge's coil. The input stage feeds the amplifier part of the V10 and both MM and MC gain stages use low noise power supplies with discrete bipolar transistors, again with the intention of keeping noise to an absolute minimum. The AC power supply for this stage uses an E-Core transformer that is in its own housing  – that'll be where a good chunk of the weight comes from then.
To save power and to comply with EU legislation, the V10 goes into sleep mode if there's been no music played through it for 15 minutes – you can turn this function off should you wish, which seems a bit counter-intuitive, but useful for the end-user.
SOUND QUALITY
From my perspective, the role of the phono-stage is to be as true to the RIAA equalisation as possible, whilst adding as little of its own quality into the mix, and being electrically (and physically for that matter) quiet. I want a phono-stage to allow the information coming from the cartridge to be presented dynamically and to be true to the recording. What I don't want is masking of poor mastering and generally bad recordings. In short, I want it to amplify the minuscule electrical information coming from the cartridge to a level the preamp/amplifier can make good use of without embellishing the signal or taking anything away – the much-quoted "straight wire with gain" comes to mind.
In their marketing gubbins, Hegel claims a number of features and design elements that are there to make the V10 as quiet as possible and they have been very successful in this respect. I could perceive no noise at all when it wasn't playing music – and likewise when music was playing.
Anyway, let's have some tunes played, and first up is Leftfield's Phat Planet from the album Rhythm and Stealth – you know the one off the Guinness advert from years ago. It's a tune I like to test new kit out on but rarely talk about it in reviews. It's a good workout for any bit of kit being relentless, dynamic, and with lots of different frequencies in the mix. It's also got a lot of spatial effects that move about in the mix and a bit of kit needs to be able to represent these – the V10 does so and does so very well. The tune is very nicely presented and I feel this is at the very least on a par, if not quite a bit better than our reference costing £1200, I just seem to be hearing a little more of what the AT09CIII cartridge is digging out of the grooves – but then these are early days in the review and may be a case of Emperor's new clothes – we shall see. That dynamic feeling of the record is delivered in spades with the stereo mix being particularly well portrayed – I'm getting a more three-dimensional presentation compared to what I am used to in this second system. Bass just seems to go lower and I am feeling that I'm just drawn into the recording, and particularly the fine detail of the recording – you know, the little things that make you go "ooh and aah" when you first hear them. I end up listening to all four sides of this record and loved every second of it, hearing it in this system almost as if with a fresh pair of ears.
One of the finest pressings in my collection is the Half-Speed Master of John Martyn's Solid Air and I listen to it a LOT! And so it's a really good reference point for me to use when reviewing something. I enjoy this record every time I listen to it but this is pretty special through the V10, it has to be said. With Martyn's guitar playing, I seem to be hearing every nuance of his style, and whilst I'm getting a lot of the upper detail of the guitar it doesn't seem to be overpowering anything else in the mix – just a bit more detail than what I'm used to in this fairly modest system. It's pretty impressive stuff and I'm starting to question if I wasn't a bit wide of the mark thinking this may be around the price of our reference and so I message Bill Leigh of Auden Distribution (the UK distributor) to ask the price; £1350 is his response, which surprises me quite a bit in all truth…in a good way. I'd love to have Miles Showell here to listen to this (he's the mastering engineer at Abbey Road and responsible for this master) and see how close he reckoned it to be to what he wanted – I think he would be well impressed. As I mentioned, this record is very well played and I'm getting to hear a lot of surface noise, which I suppose is just the V10 not trying to, for want of a better phrase "polish a turd" – and by that I mean what the cartridge picks up the V10 presents to the preamp/amp.
You may not know the name Scott Wainwright, he's a musician from my home town of Barnsley and I've seen him a few times at the North West Audio Show. His album Every Man Has His Critics is well worthy of your attention if you enjoy a bluesy style, though remember it is a 45 rather than a 33 or you'll sit down only to get up again. But I've not picked this album out for its content, rather I've plucked it from the shelf because it is a very simply and honestly recorded album – no big budgets or multi-million-pound studio production here. That production style comes across really well with the V10 in the system and the album feels honest and true to Wainwright's blues. OK, the tuba may not be the first instrument you'd expect to find herein, but it's immediately identifiable as being that here, not just another brass instrument or a sample of such. This really is a very good phono-stage that is truthful to what it is being given to play with and seems to mask very little of what the cartridge is digging for in the grooves. Of course, a lot of what you are going to get from the record will depend on your choice of cartridge, but put a decent cartridge in front of the V10 and you will be richly rewarded. The V10 is very transparent is probably what I'm trying to convey here.
CONCLUSION
So, what I think we have here is a very, very good phono preamplifier at a price that I believe belies its performance – it betters our, admittedly cheaper, reference by quite a margin – certainly more than the £150 price difference would suggest. It is transparent, detailed, and honest with what it is given to play with by your cartridge, but it doesn't mask any imperfections with a pressing or well-used disc. I found myself, rather than just picking out test tracks to put it through its paces, playing the track and then the rest of the record – as I type I'm listening to some Channel 1 dub and finding it hard not to put the computer down and listen more closely.
It has a good range of features including catering for Moving Magnet and Moving Coil cartridges, a subsonic filter that blocks frequencies below 20Hz, gain settings for very low output MC cartridges, and balanced XLR outputs.
On the negative side, I find the dip switches and their layout a bit confusing and it took me a while to get them set up. There was also a pop after it went through its start up cycle and so I'd suggest you turn your preamplifier down on startup. It's also unforgiving of battered records or poor recordings.
All in all a bit of a triumph of which Hegel should be rightly proud!
AT A GLANCE
Build Quality: Well-built and purposeful feeling. Nothing flashy or ostentatious about its looks.
Sound Quality: Transparent, detailed, and silent. I loved its presentation but if you have a lot of crackly discs this won't mask them and may want to look at a less revealing phono amplifier.
Value For Money: I'd say this first phono-stage from Hegel represents very good, if not excellent value for money.
Pros:
Detailed and transparent
Very quiet
Flexible and with a good range of features
Cons:
On crackly records, it hides nothing
Dip switches have a bit of a confusing layout
Audible pop on start up
Price: £1350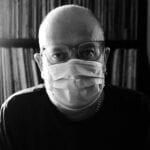 Stuart Smith