ADVERTISING PROMOTION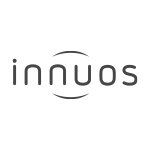 Click on the pink links or pictures to find out more info and to buy!
Innuos develops High-Fidelity Digital Music Players that are transforming the way we listen to music. Every nuance and detail is revealed, allowing one to experience their music like never before. Enjoy your own library of CDs and high resolutions files, and access all the content in the world through streaming services such as Tidal, Spotify, Qobuz and internet radio – all at your fingertips through an exceedingly simple user interface on a mobile device.
Innuos' unique innuOS operating system, used on all their music servers and streamers, was developed in-house and allows complete Music Library management from your tablet, smartphone, or computer. Ripping CDs, importing music, editing album data (including covers), playing, streaming and backing up your music library can all be performed from the comfort of your smart device. innuOS also contains many intelligent features to help organise your Music Library, such as our rule-based music import engine and Assisted CD Ripping mode. innuOS can also run Roon in Roon Core or Roon Bridge mode.
Innuos' gateway server with all the full benefits of innuOS. A compact, versatile, and affordable CD Ripper capable of streaming your entire digital music collection to almost any system thanks to its broad range of outputs: USB, Digital Coaxial, Optical, and Analog outputs. Ideal for simple integration into multi-room systems or for those making the first step to a dedicated audio server. One can further improve Sound quality using Innuos' external LPSU upgrade.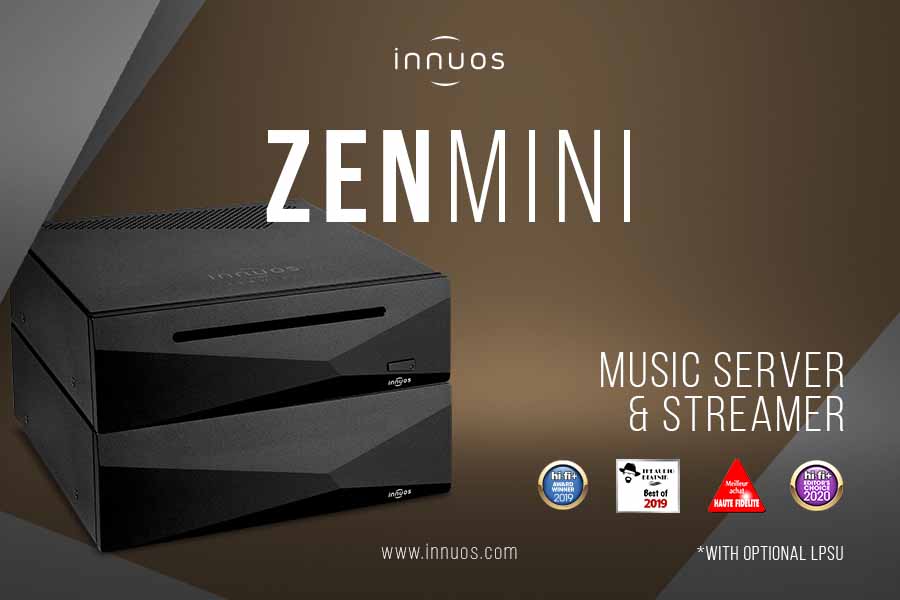 For music enthusiasts who want to enjoy their large music libraries with a dedicated server delivering Hi-Fi quality. The ZEN provides another leap in sound quality compared to the ZENmini with its integrated dual-linear PSU, isolated dual-ethernet ports and asymmetrical isolation feet. The ZEN Mk3 represents new value for money in digital audio performance.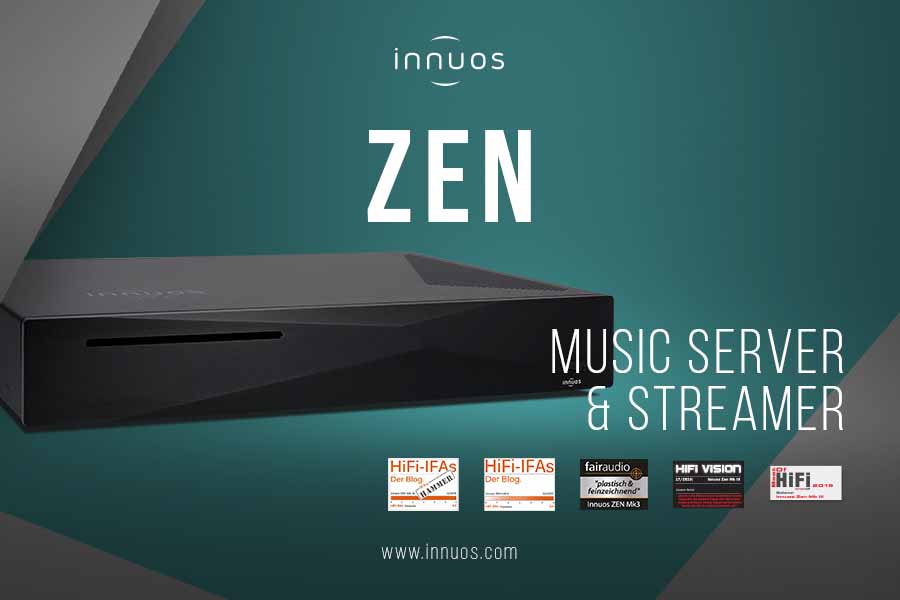 The ZENith is designed for Audiophiles who want an even more natural and organic sound with a wider soundstage. It extends on the ZEN Mk3's features, such as the EMI-treated Custom motherboard and asymmetrical isolation feet, and takes performance even further through premium Triple-Linear Power Supply with ultra-low noise regulators and premium Mundorf Capacitors, using trickledown technology from the ZENith SE.
Innuos' award-winning flagship Statement, provides new levels of digital audio performance due to its unique power architecture with 8 independent rails, high precision USB and Ethernet OCXO clocks and exclusively designed custom components. A state-of-the-art source for the most discerning audiophiles.
The PhoenixUSB Reclocker will work with any USB source to provide a precision timed and low noise USB signal that allows your DAC to work at its best. It includes a reference grade OCXO 3ppb clock and twin linear power supplies. Designed to work with a wide range of computers and music servers, the PhoenixUSB is a simple standalone upgrade that is plug and play, requiring no complex configuration or controls. Add it to your system and enjoy the music as new potential is unleashed from your digital system.