ADVERTISING PROMOTION
Click on the pink links or pictures to find out more info and to buy!
The Expression ESL 13A is part of the MartinLogan Masterpiece Series. It features a dual 10-inch woofers with ARC (Anthem Room Correction) performance, for the ideal low-frequency room response. The combination of the woofer array with MartinLogan's signature 13-inch wide XStat™ curvilinear electrostatic panel, with a powerful dual amplifier section, delivers an expressive and dynamic experience, with less colouration. It reveals the pure emotional impact of your music.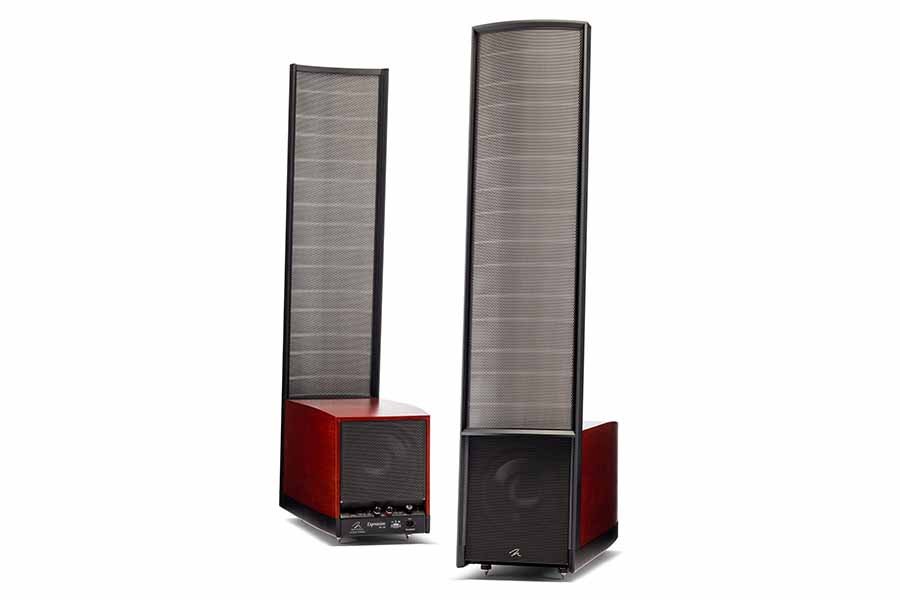 The all passive ElectroMotion ESL represents a bold direction for electrostatic loudspeaker design. Featuring a full-sized 86cm tall curvilinear XStat™ electrostatic panel and a superbly integrated high-performance woofer, the EM-ESL performs more like a mini-flagship than an entry level audiophile speaker. Designed for both 2-channel music enthusiasts and those seeking the world's most articulate and dynamic multi-channel home theatre systems, the EM-ESL is the most compelling 'affordable' audiophile-grade speaker ever.
The PMC twenty5.23i follows the phenomenal success of the twenty5.23 models with even greater realism, transparency and musicality. Its discreet and elegant floor-standing form is perfect for filling rooms with authentic dynamics and effortlessly extended bass, and it blends unobtrusively into any room, whatever the chosen décor. As with all of the twenty5i range it features the core technologies of Advanced Transmission Line and the revolutionary Laminair vent for aerodynamic airflow. It makes the best of affordable source electronics and truly excels when coupled with high-end amplification.
The cor integrated is an amplifier that adds no sonic character of its own to the music. It follows exactly the same design ethos for high resolution playback as used in the creation of PMC's loudspeakers, namely musicality, transparency and neutrality, where nothing is added and nothing is taken away. The role of the amplifier, like PMC speakers, is to reproduce the music exactly as it is meant to be heard.  If you love music, then you will love the cor.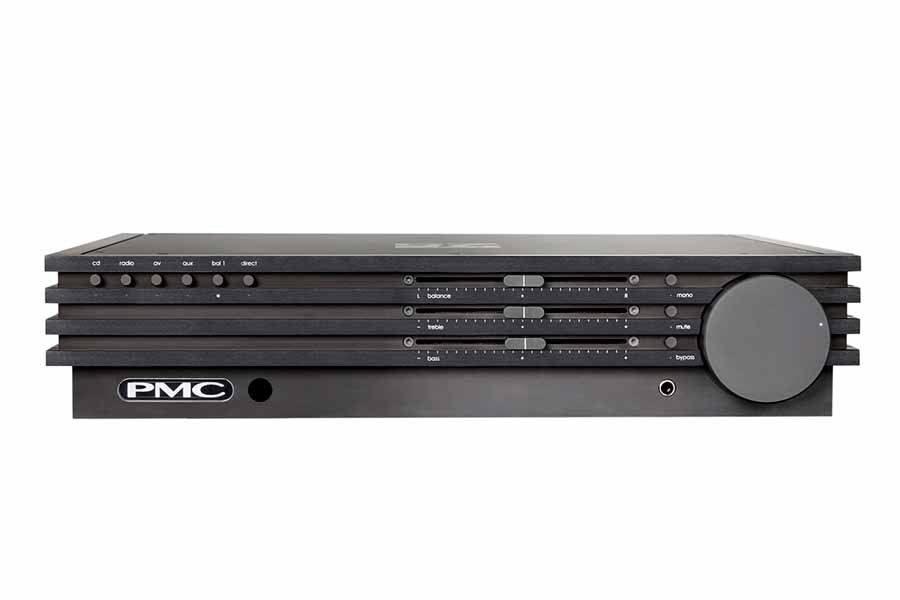 The Bryston BR-20 merges the best ever analogue preamp architecture with award-winning digital to analogue conversion and built-in streaming from the BDP series. The BR-20 is the ultimate audiophile hub, including the features and connectivity to accommodate the demands of the modern audiophile. From the built-in headphone amplifier to optional phono inputs and 4K HDMI inputs for DSD playback and A/V connectivity, the BR-20 has been engineered to work with any source and power amplifier in balanced or un-balanced mode. Another masterpiece from the well renowned Canadian electronics experts.