ADVERTISING PROMOTION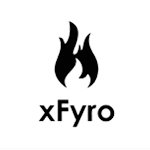 Click on the pink links or pictures for more information or to buy!
The xFyro xS2 are the earbuds that reinvented true wireless design. The baton-style carrying case that doubles as a power bank inspired the industry and soon became a standard. Though, none achieve the style or the satisfying click of the original. The xS2 are built for comfort and convenience, but still deliver impeccable sound from graphene speakers. Rated a perfect 5 STARS by GadgetFlow for their overall performance, the xFyro xS2 bring premium functionality to the <$100 range.
Additional features include:
Bluetooth 5.0: There is no better wireless technology in headphones. Instant auto-pairing, skip-free music, and clear calling at up to 33 feet.
50-hour battery life: Up to 8 hours of playback on a single charge and 42 additional hours in the carrying case.
IP67 full waterproofing: 100% waterproof and fit for full submersion up to 1 meter. Hyper-sealed for impermeability from debris.
CVC 6.0 noise cancellation: CVC algorithm reduces noise from your environment for clearer calls and uninterrupted listening.
Doubles as a power bank: Charge your phone, tablet, computer, e-reader, and more with your xFyro xS2 carrying case.
xFyro xS2 are the most advanced and durable waterproof headphones in the <$100 range. And now, you can take an extra 20% off during the Cyber Monday sale. Get your xS2 true wireless headphones now
The true wireless earbuds that broke Indiegogo, the xFyro ARIA are the original wireless earbuds for active people. Their perfect inner-ear fit never budges in the ring, the pool, or on the trail. With IP67 full waterproofing and dust-proofing protection, they can go from the beach to the mountains without missing a beat. Groundbreaking graphene-driven audio earned ARIA acclaim in The New York Post, Entrepreneur, CNN, and many more as one of the best pairs of true wireless headphones in 2018. They remain a popular pair of premium earbuds today.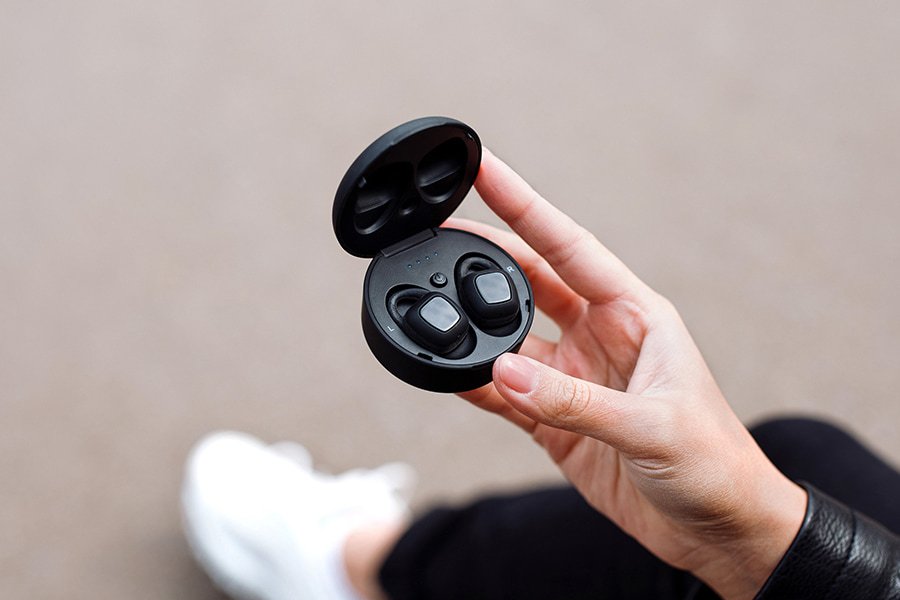 Additional features include:
Dynamic graphene speakers: Built from a nanoparticle 1000x stronger than steel, ARIA's drivers deliver clearer highs, deeper bass, and louder volume.
100% Waterproof: Weatherproof, waterproof, and life-proof. ARIA can go anywhere and are fit for full submersion in up to 1 meter of water.
32-hour battery life: Enjoy up to 8 hours of playback from a single charge and an additional 24 hours of power in the earbuds' carrying case.
CVC noise cancellation: CVC reduces ambient noise so you can hear your music as it was meant to be heard.
Bluetooth 5.0: The most advanced wireless technology brings instant pairing, skip-free music, and more at up to 33 feet.
If you live an active lifestyle or simply want to take your headphones everywhere, the xFyro ARIA are for you. Take up to 70% off the earbuds that broke Indiegogo now during the Cyber Monday sale event.
The latest in xFyro's line of true wireless headphones, the xFyro ANC Pro feature artificial intelligence-powered noise cancellation technology. The earbuds are powered by an advanced algorithm that allows noises you need to hear to pass through the ANC barrier. Remain aware of sirens, alarms, and voices speaking to you without having to stop your music. With AI-powered ANC, you never have to press pause on the soundtrack to your life.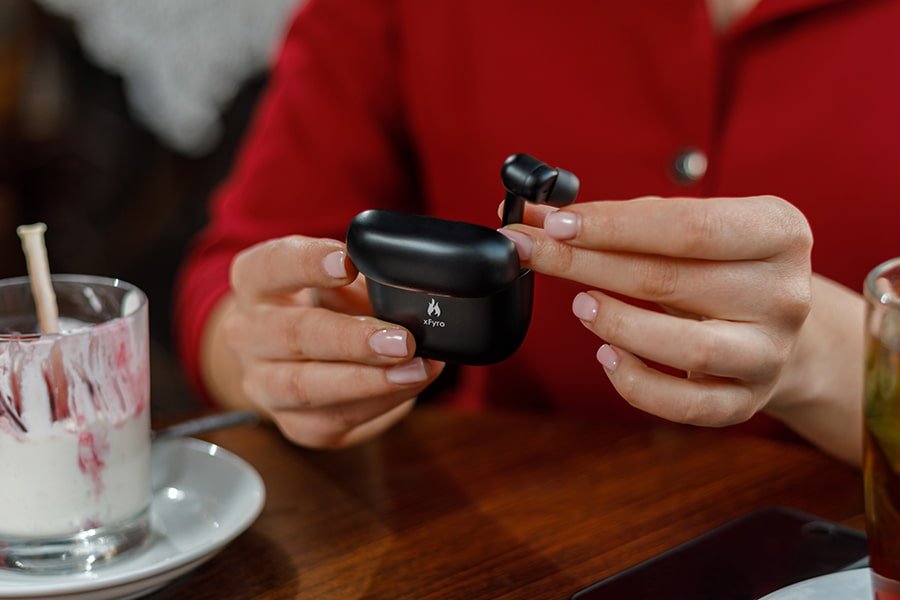 Additional features include:
Dynamic audio from nanotechnology: Nano-latticed graphene drivers are incredibly responsive and 40% larger for stunning bass, clear treble, and more volume.
100-hour battery life: Go further with 10 hours of playback per charge and 90 hours of additional power in the earbuds' carrying case.
Ergonomic perfect fit: Designed using anatomical models of the inner ear, wearing xFyro ANC Pro feels like you're wearing nothing at all.
Bluetooth 5.0: The most advanced wireless tech available in headphones to date. Enjoy flawless playback at up to 33 feet.
IPX5 waterproofing: xFyro ANC Pro can handle heavy rain and snow without missing a beat.
Get xFyro ANC Pro now before the Cyber Monday deals vanish! Grab a pair for 70% off for a VERY limited time.