The penultimate show report from me of this years High End Munich show. There's are loads of photos and a few comments about individual rooms. enjoy!
TRIANGLE, MUSICAL FIDELITY, THORENS
Sadly we missed the Friday night presentation of the company's new video but we did have a chance to see it before anyone else when we visited them in Bordeaux a few weeks ago. It's a nice short video that you can find on You Tube. We went to see them on the Saturday night and were treated to a glass or two of some very nice wine, one of which I'd not tasted before so that was bit of a treat! We've got a pair of Triangle's new Alpha Signatures in for review at the moment as it happens.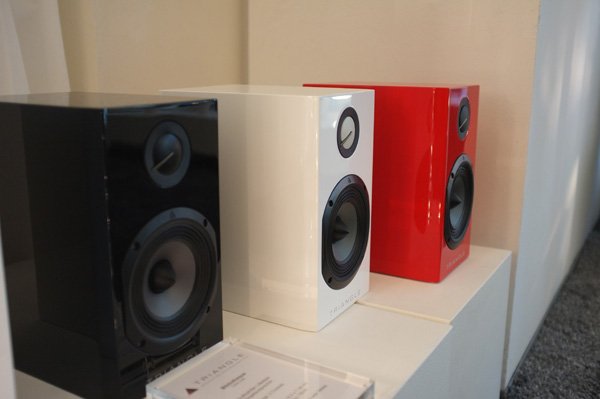 AVANTGARDE
Last year Linette really (and I mean REALLY) enjoyed the Avantgarde room with their Trios and Basshorns. We popped in a few times to hear the Trios and the fabulous little Zero Ones and enjoyed it a great deal again!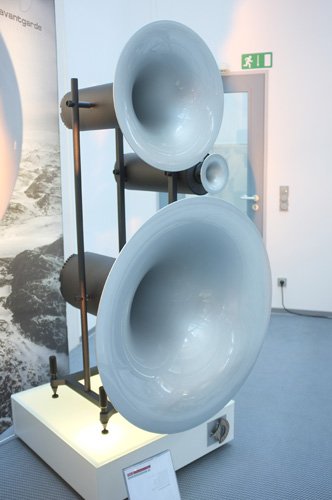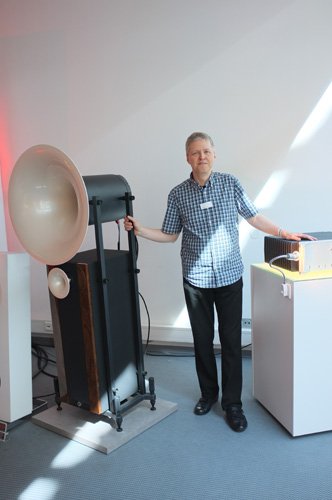 CONCRETE AUDIO

These were out in the main hall and we couldn't really get a proper listen to them sadly. They do have a lovely tactile quality to them though and the concept is a good one I think.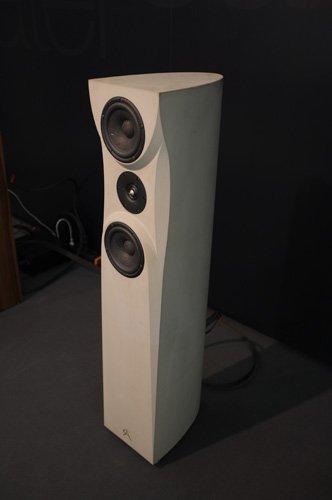 MANUFACTURE LE SON

This Swiss brand were on the Newcomers stand last year and have a very interesting looking set of products which has now expanded to include monobloc amps (Launched later this year), an integrated amplifier and a streamer. Looks lovely and very well made.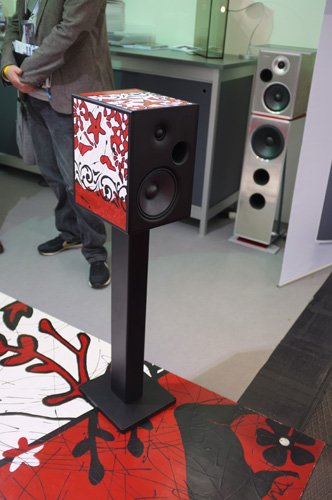 ENIGMA ACOUSTICS

We were chatting briefly to Sarajan from 6Moons about these speakers and he's called them super monitors (or some such) and on the end of the GoldNote electronics the sound in the portacabin was indeed very impressive. We were listening to a David Chesky recording of some jazz and very nice it was too. The bass being produced from the 6.5" drivers in these speakers was really something but it's the supertweeters that really do it for me.
Turn them off and everything does sound fine. Turn them on and theirs a feeling of much more air around the instruments and an indefinable quality to the music – it's certainly somewhat enhanced!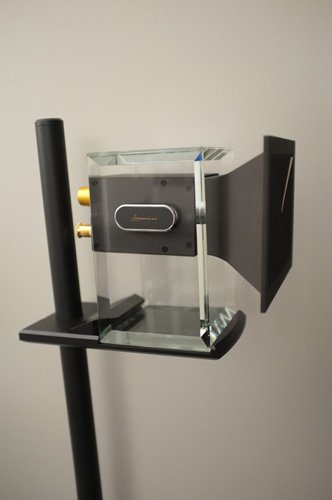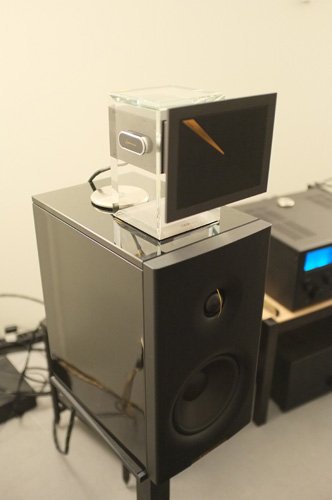 AMATI, WYWIRES, FRANCO SERBLIN

This room was the first of the day on the Saturday and we were told it wasn't really warmed up properly. The 50W a channel amp using 845 tubes in push pull configuration drove the €27K Ktema speakers really well I thought giving a coherent and unstrained sounding system with very nice midrange and I noted it as a contender for best in show. Great looking kit I thought.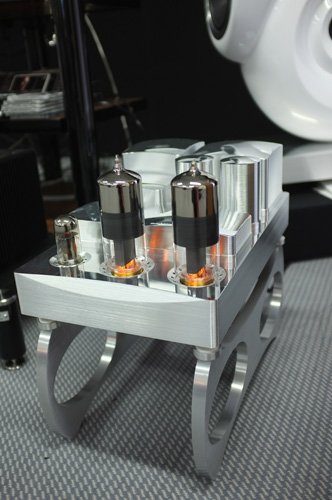 VITUS AUDIO, GAUDER AKUSTIK
The Gauder Akustik RC9 cost €96K a pair and look pretty stunning. It's a four way with an Accuton diamond tweeter and ceramic woofers and mid drivers that has a room equalisation system on board. With the Vitus Audio electronics playing (sadly) noodly jazz there was a real dynamic sound on drums and the sax was nicely etched in the mix. They then played a version of Danny Boy with solo female vocal that really was very natural with the reverb of the recording studio coming through nicely. Very nice!
AURALIC, KUBALA SOSNA RESEARCH, VIENNA ACOUSTIC

Nice speakers connected with nice looking cables with the well known Auralic electronics. My notes say that this room was "nice but not doing anything wrong – perhaps this is a good thing". Read into that what you will as I really don't recall the room overly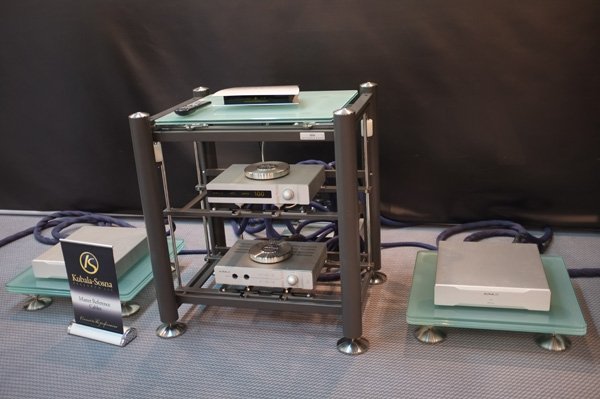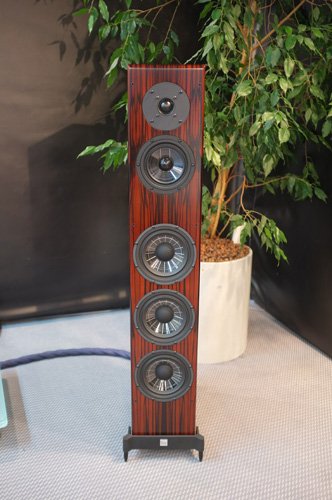 NEODIO , RIKE AUDIO  

Neodio are made in France by Stéphane Even and certainly cost a pretty penny. We've heard the lovely CD player before but were treated to a listen to his new NR 1500 amp that delivers 2 x 150. Despite the very modestly priced (in comparison) loudspeakers €9350  (I forget the brand) the sound in this room was stunning. Looking forward to getting a listen to these in our system at some point in the future.Last year the very impressive looking (and expensive) Rike amps were on the Newcomers stand this year they were inthis room but sadly weren't playing when we went in.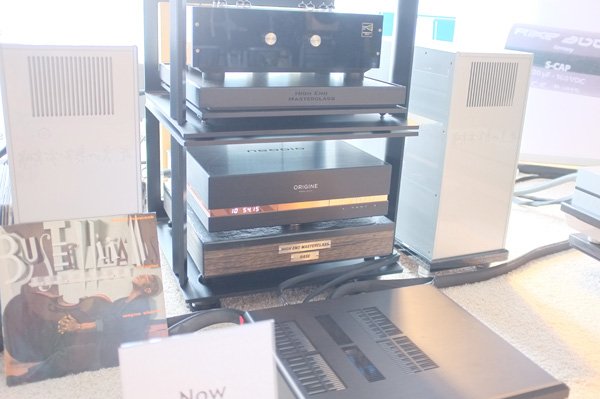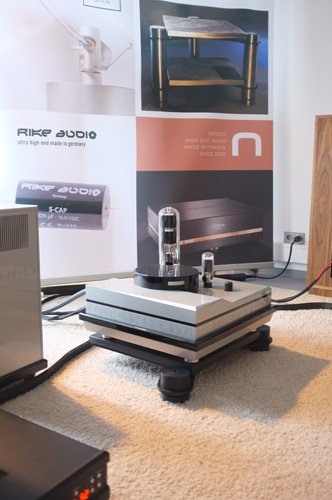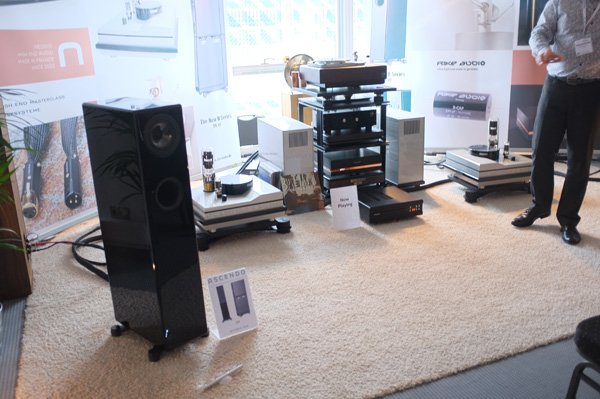 PROJECT
ProJect kit always looks really cool at hifi shows and this year's Munich High-End was no different. Loads of turntables and their Box range of electronics.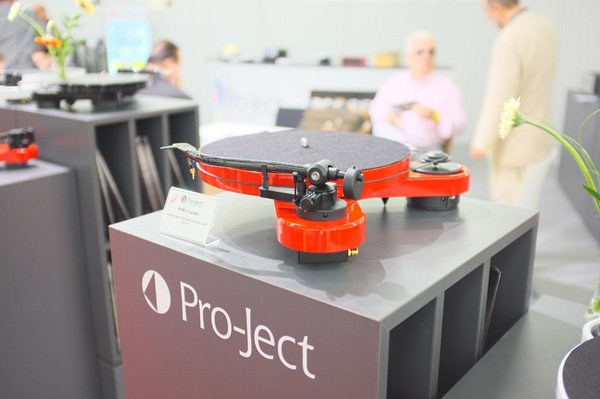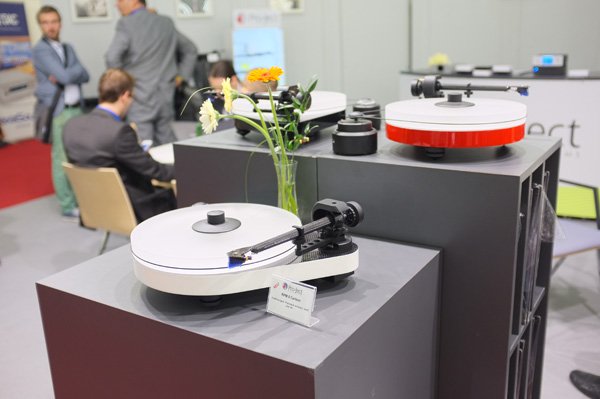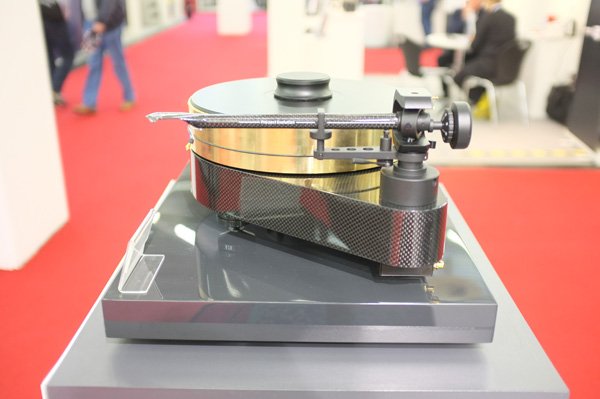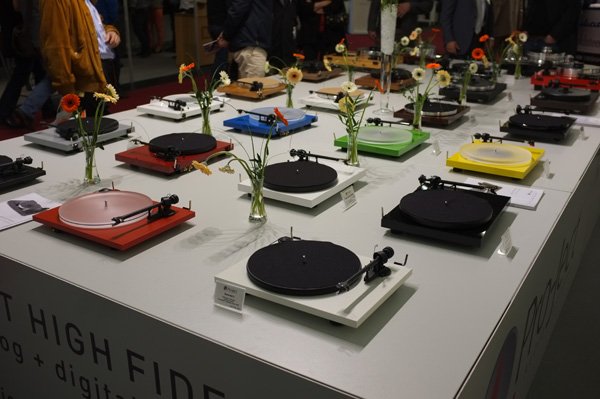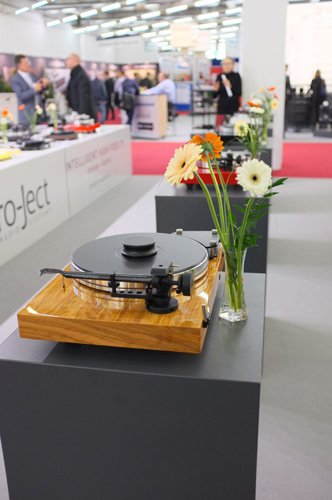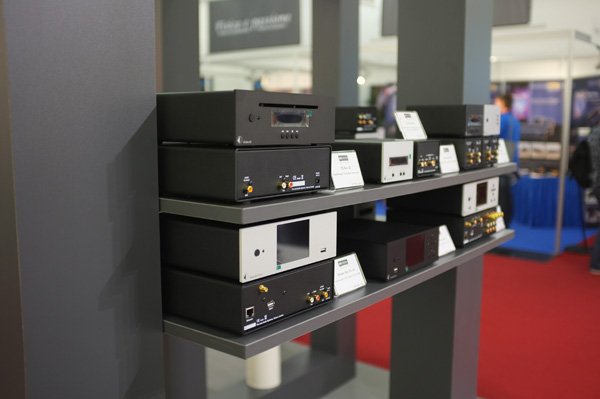 LIVING VOICE & KONDO

I've no doubt mentioned UK company Living Voice earlier in my other reports from Munich High-End, but if I have they're certainly worth mentioning again. As I said last year in my High End reports, I've heard Living Voice set up by enthusiasts in the past and been wholly under whelmed by them, but their OBX RW floorstanders on the end of a serious chunk of Kondo electronics and using a CEC (I think) CD spinner certainly delivered a really stunning sound that I noted I could certainly live with. Lovely! Effortless and really quite lovely!  
VIOLA, OCEAN WAY AUDIO, ARTESANIA AUDIO, ZEN SATI

Ocean Way speakers with Viola electronics connected with Zen Sati cables and sat on Artesania stands was a big system that sounded equally big but not at all overblown. My thoughts were that it was very much akin to a studio monitor sound with great accuracy that was immediately impressive. I'd expected the sound to be bloated and overblown in the room but it wasn't in any way. Nice!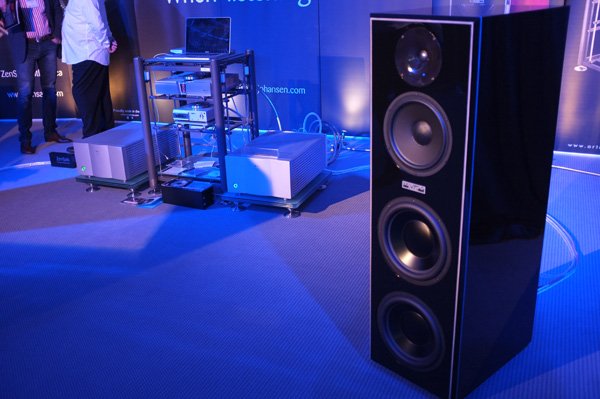 MS HD POWER
MS HD POWER make a range of mains plugs, cables and filters which our reviewer Danny rates very highly indeed.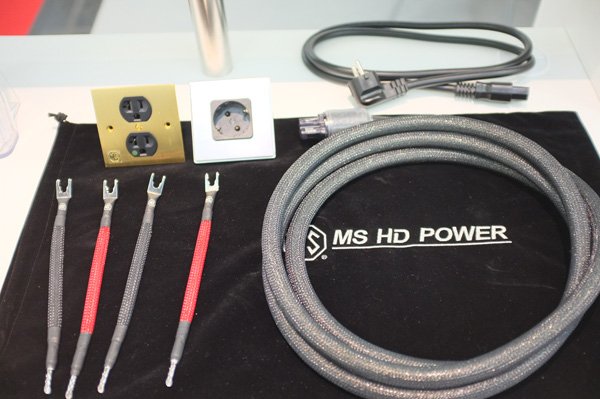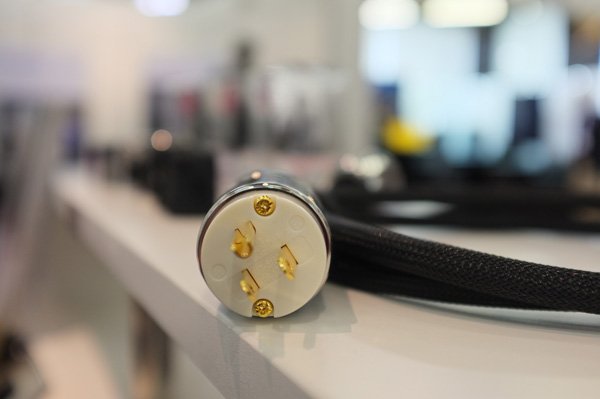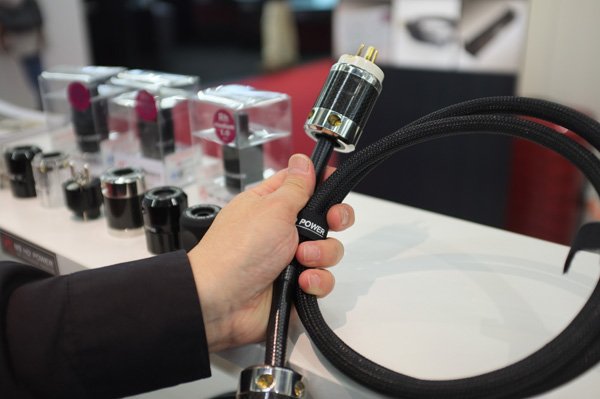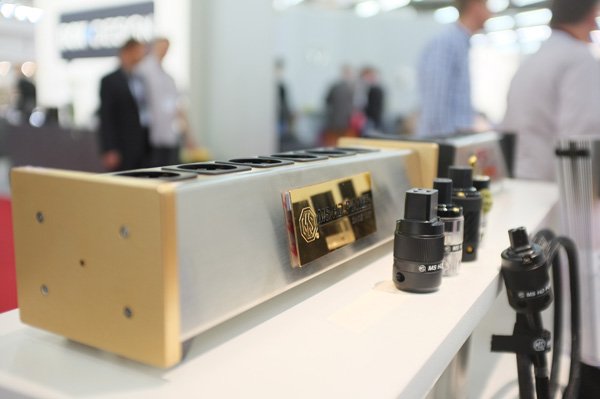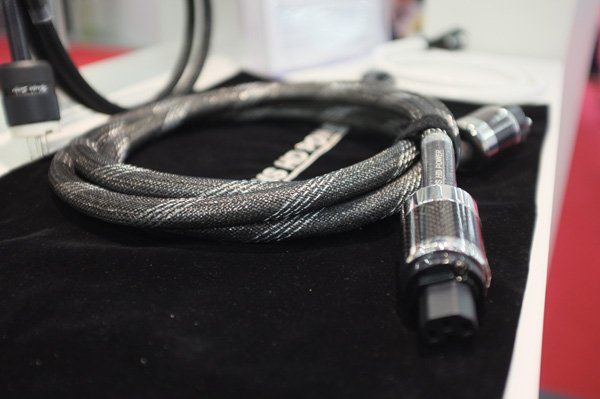 MANGER

We loved the Manger room last year and found it very natural sounding indeed. This year we heard the loudspeakers that use the exceptional Manger Sound Transducer driver on the end of Lindemann electronics and it was very good. The room has a nice chilled and relaxed feel to it and that was reflected in the way the music was portrayed.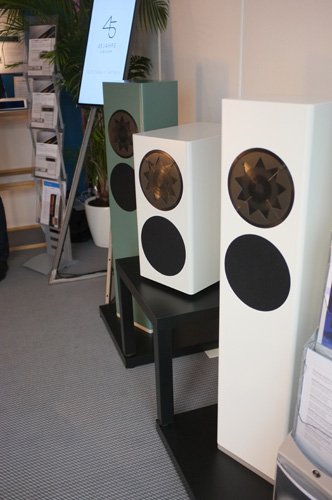 DARTZEEL, MARTEN

Here we were treated to a listen to the Dartzeel monoblocs which weigh in at €390 000 attached to the Marten Supreme 2 loudspeakers. It's a big system with an equally big price tag and I'd have loved to have been able to listen to the music without so many people chattering away. To be fair it was pretty busy and I'm sure some folk can't contain their excitement at being in front of audio royalty. However, please do try!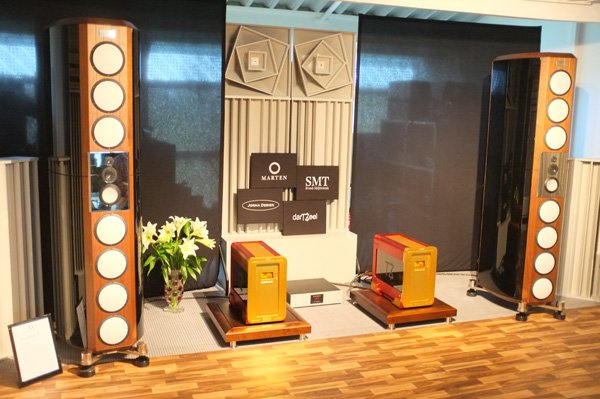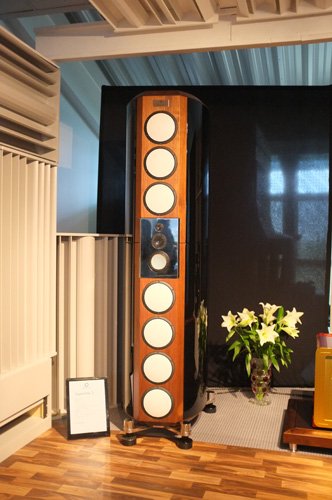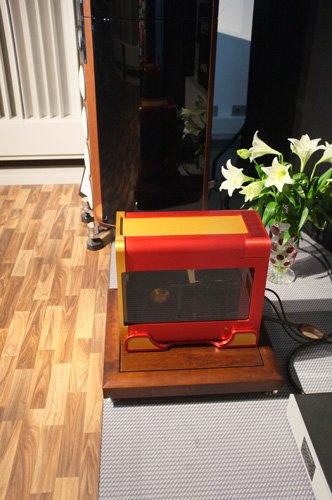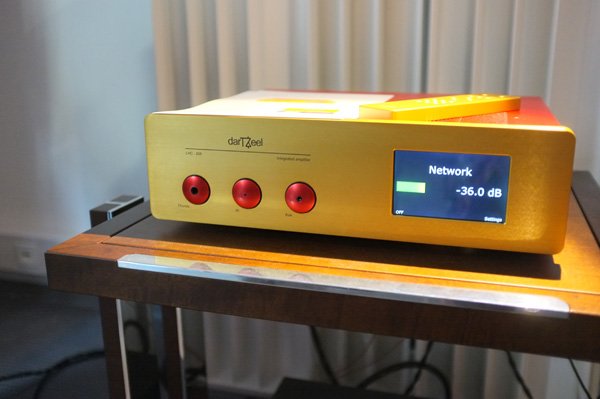 LEHMANN AUDIO
This German brand make a range of headphone amps and phonostages. They're headed up by the very lovely Norbert and we should have one of their new headphone amps for review very soon.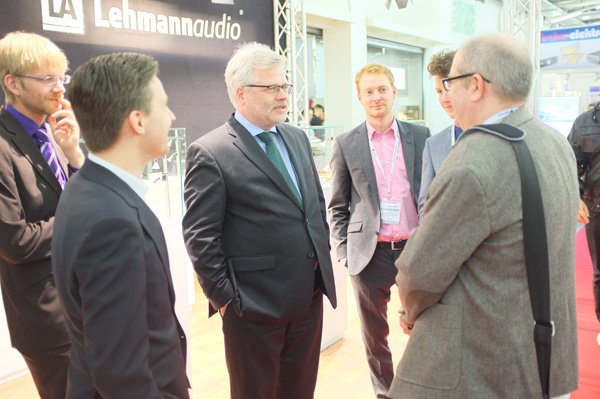 AVID, EGGLESTONWORKS

An Avid turntable with their phonostage feeding Luxman electronics through Egglestonworks' loudspeakers and it was nice to hear proper music being played with a decided lack of classical and jazz. Playing Paris Texas from Ry Cooder sounded nice enough but it must have been very frustrating for the guys running the room to have to compete with Simon and Garfunkel blasting through from next door. Personally I'd have gone and asked them to turn it down a touch or come to some agreement about times each could crank it up a bit. What we heard was really quite good!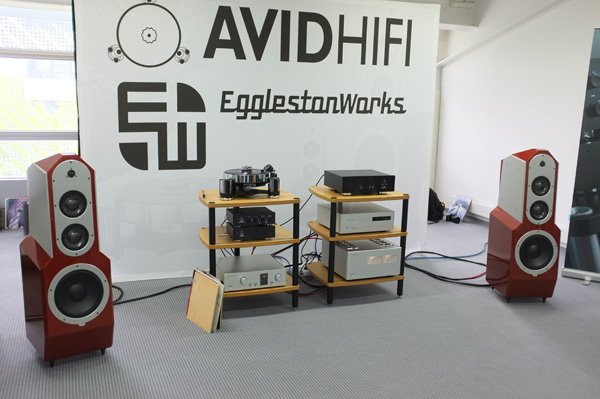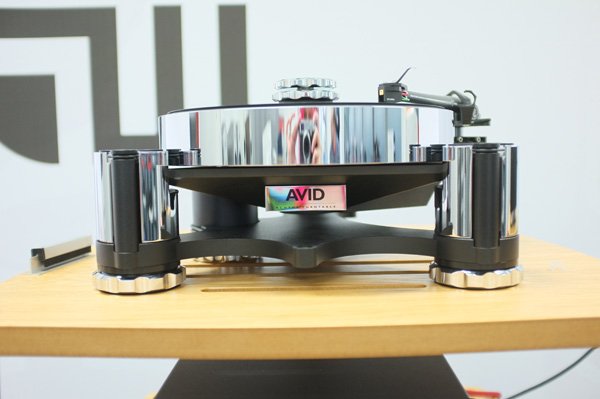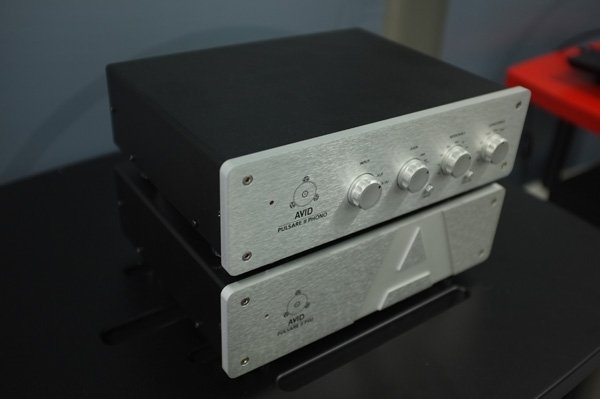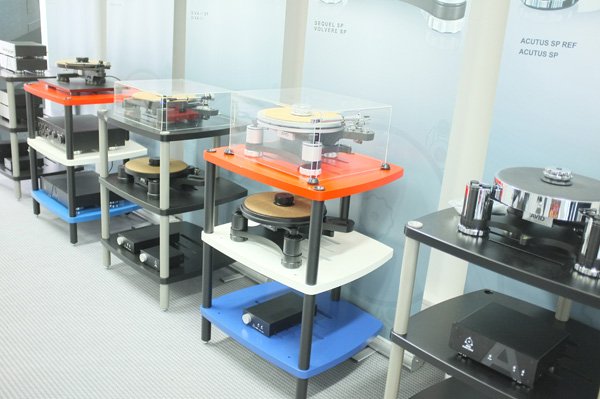 DAVIS ACOUSTICS

This was a really nice sounding room with the French company's single driver MV One loudspeaker playing when we went in.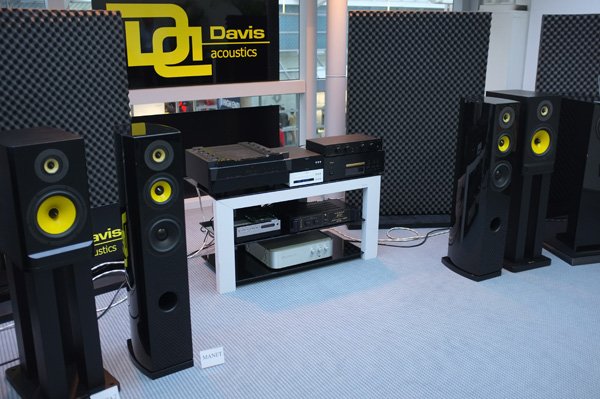 ALBEDO

I don't know a great deal about this Italian company but they clearly know a thing or two about manufacturing loudspeakers as the opera playing in their room was really nice with a huge stage being thrown. The overall sound was really nicely understated and not all "look at me, look at me" but spoiled by the room owners' incessant yaddering at the back of the room.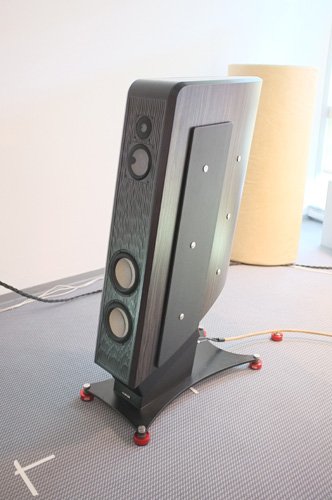 ELECTROCOMPANIET

It was ironic I thought that Electrocompaniet's motto is "If music really mattered then you would have played some!" yet there was no music actually playing.

VIERO, EAM
What a great and friendly stand this was. Both companies are Italian and whilst the guys from EAM spoke no English (and us no Italian) Devis from Viero, who make cables was very helpful indeed. EAM make some lovely looking amplifiers that have some very impressive figures attached to them. Viero make a range of audio cables and we have a Viero cable review on its way for Hifi Pig readers very soon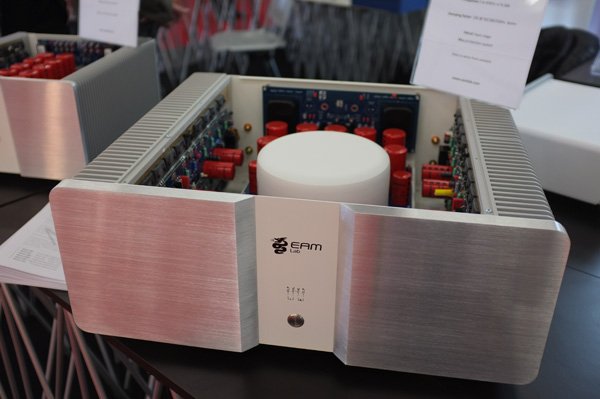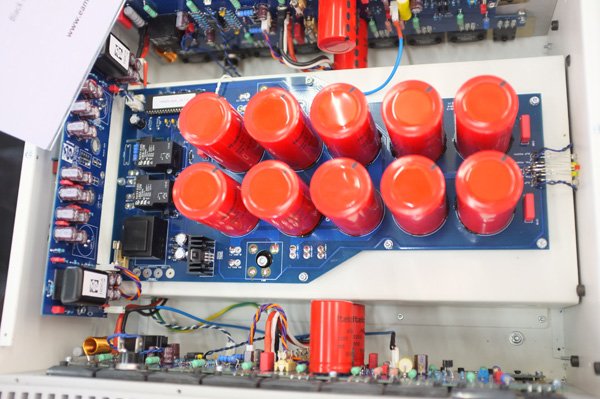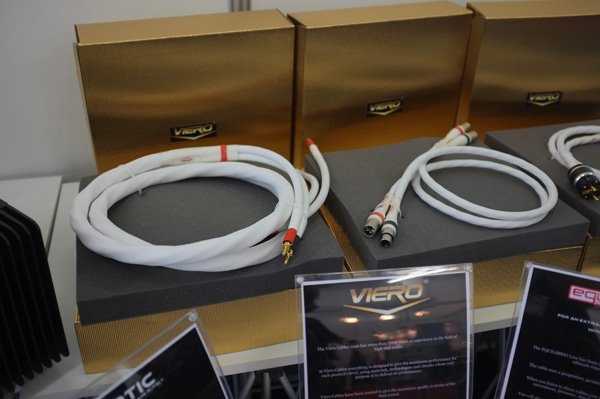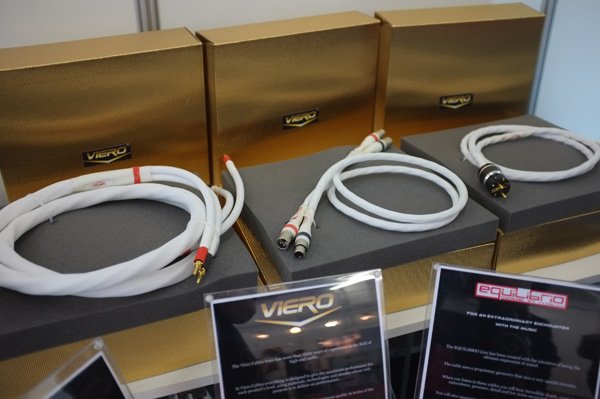 PURIST AUDIO DESIGN, TRIPLANAR

The guy from this company was exceptionally keen to tell us about the company's IPC range of products. There's an Acoustic EQ, Acoustic Energizer, LP Energizer and a Disc Energizer. Apparently these products are selling like hot cakes in the States and with the LP Energizer they just can't grow the crystals fast enough.
Now, regular readers will know I'm a sceptic about this kind of thing but I've not heard the effects so really can't comment.

Didn't have a real chance to speak with TriPlanar but there's a pic of the window -sadly the only one that is useable.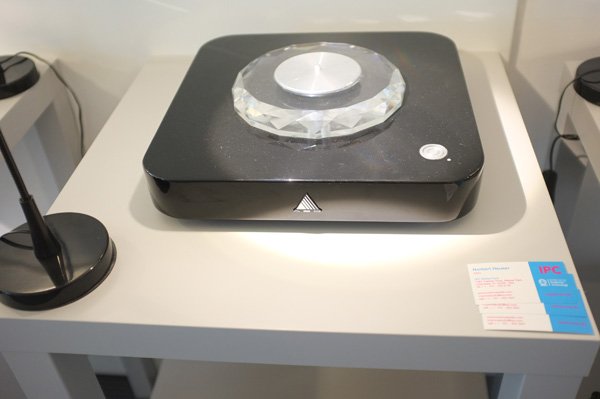 LAB 12
Lab 12 were another newcomer to the show last year and had a place on the Newcomers stand so it's nice to see them moving forward and advancing their product range.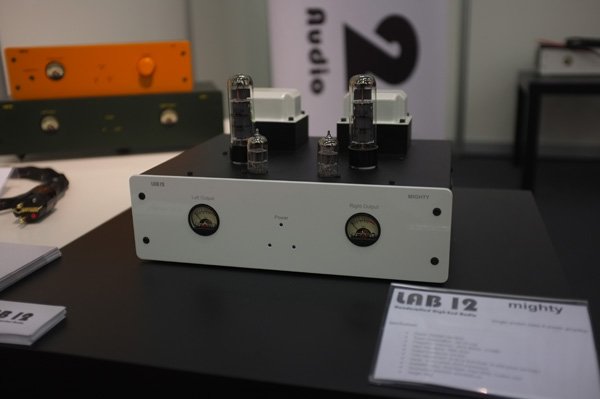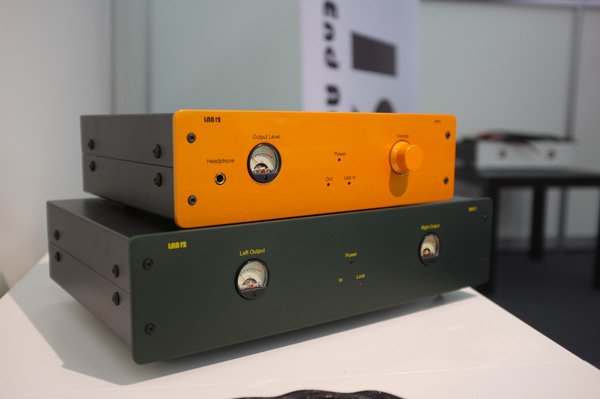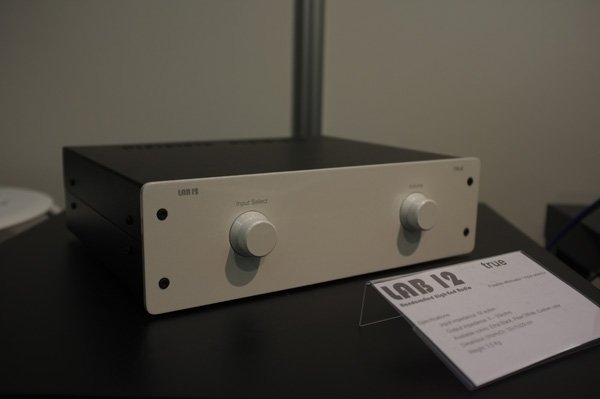 KHARMA

This was interesting and quite a bold move on the part of Kharma who were showing off a little system around a television. I like this idea a lot and it is where I see mainstream hifi going. The regular Joe Bloggs may like the odd bit of music, or want to listen to his films' soundtracks in high quality audio, but in the main huge systems with speakers dominating the living room and electronics looking like something from the International Space Station are not for everyone and this is where this kind of home-hub system comes in.
Of course systems like this are never going to deliver the performance of a high end set up but the little Kharma system sounded really rather nice and certainly looked the part in an unobtrusive and home/family friendly way.
However, here's some pics of big kit from Kharma!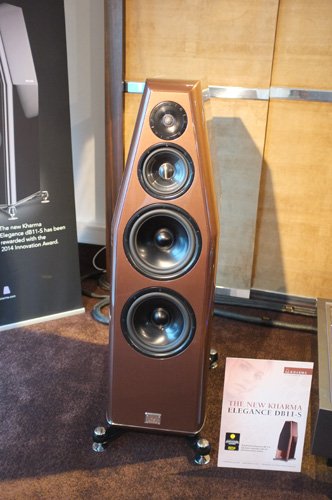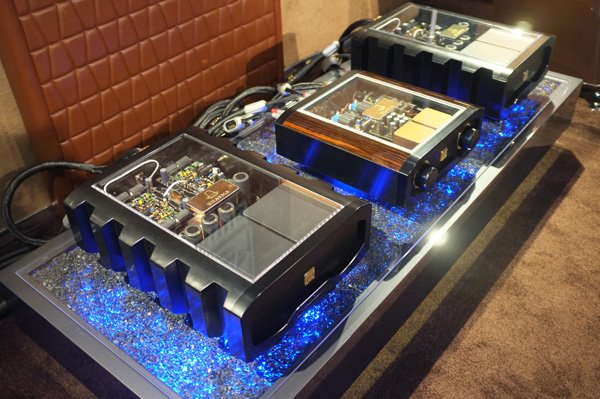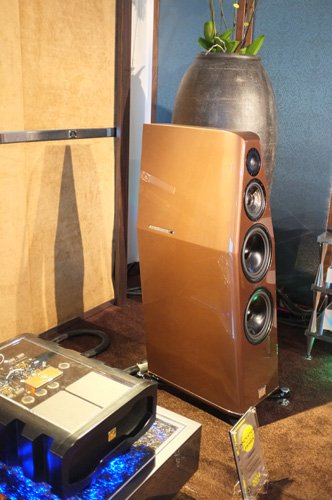 PLINIUS, NOLA

It was nice to se the Nola loudspeakers being used outside of their own, much improved room and with the Plinius electronics before them we were treated to a powerful and controlled sounding system.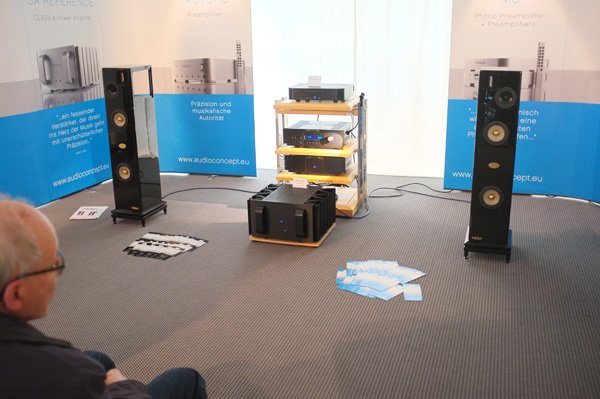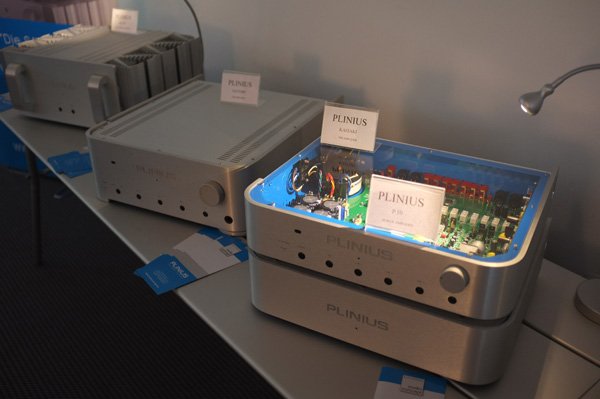 EAR YOSHINO

I was really looking forward to this room a great deal and the sound coming from their kit was certainly nice enough but the noise coming from other rooms made it impossible to take a good listen.
This corner of the exhibition was extremely busy and it's certainly no fault of the guys running the room but I'd be looking for a better space were I to exhibit at High-end again.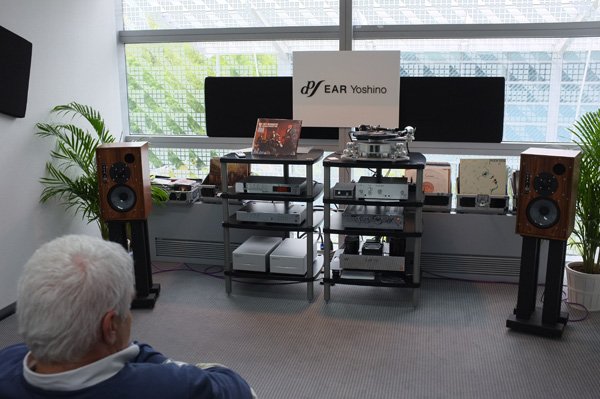 FONICA, VIDA, LEEDH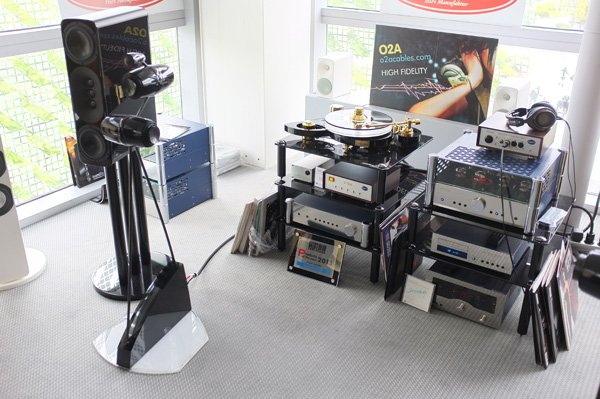 ORPHEUS, KHARMA

Swiss manufacturer Orpheus make some absolutely lovely looking and understated sources, DACs, pre and amps along with a few cables and power hubs. Today they were partnered with the Kharma Ezquisite Classic loudspeakers and the sound was very nice in a musical kind of way. Bass wasn't terribly deep in the room but the room was far from ideal.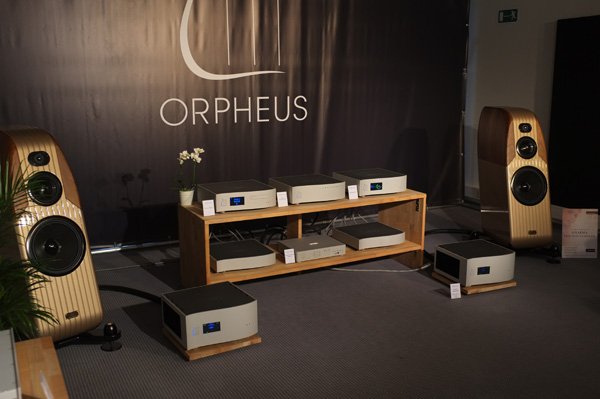 LANSCHE AUDIO, MOLA-MOLA
Lansche Audio are German and famous for their plasma tweeter technology. Partnered with Dutch company Mola-Mola's electronics we were treated to a sound that had very tight bass and lovely mid and tops. One of my WOW rooms.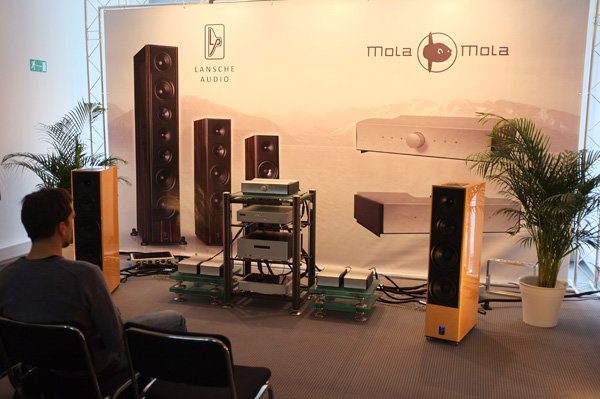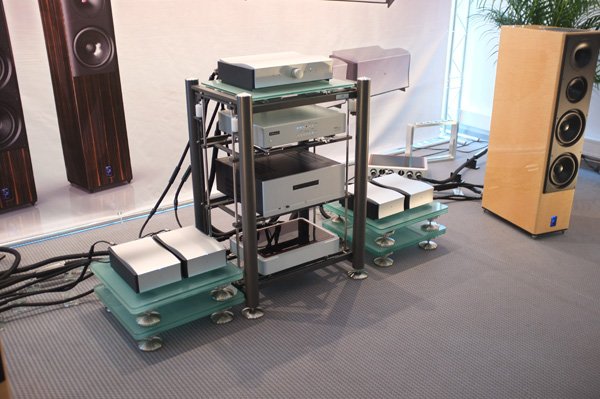 CESSARO, TRON

Didn't really get a chance for much of a listen in this room but the photos will show that Cessaro make some lovely looking horn loaded speakers and the Tron electronics certainly look the part. Next year we'll make sure we make time for a proper listen. This is Cessaro's Liszt I I believe.
 HIGH FIDELITY STUDIO

This was a really nice and chilled room and had a very homely feel to it despite the impressive array of kit playing. There was an Aesthetix amp, AMG phono stage and AMG turntable in front of a pair of Audio Physic loudspeakers.
The overall effect was really nice and the Audio Physics speakers certainly managed to pull off that holographic stage for which they are so famous. I spent a good while in here and enjoyed it a good deal!
AIRTIGHT, TSAE
On a stand so couldn't listen to these two products but I've lusted after Air Tight amplifiers for a good while now and we know the Evince speakers from Thomas Scherer are rather nice. Good luck on the charity ride ahead of the Tour de France, Thomas!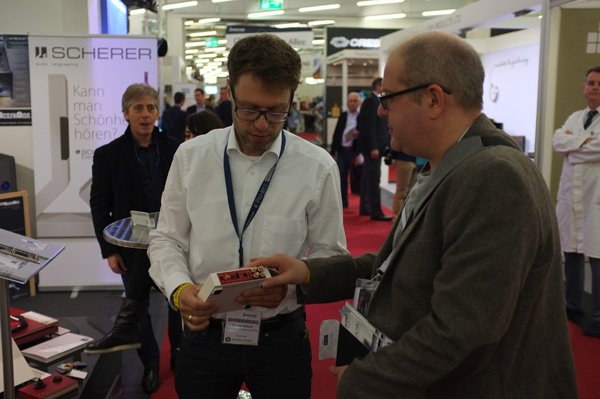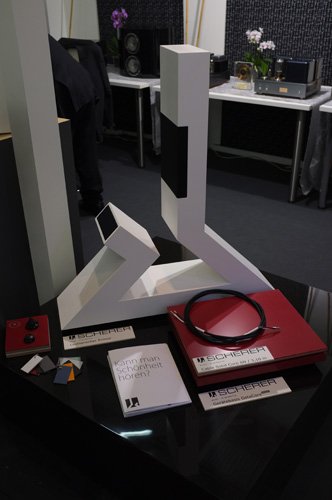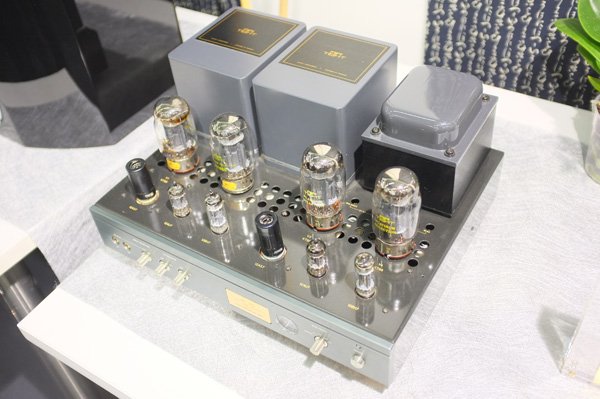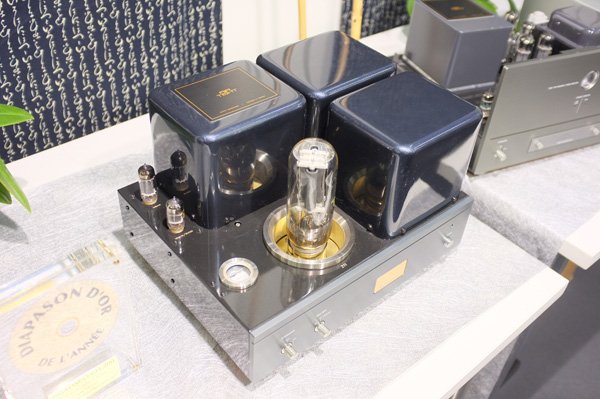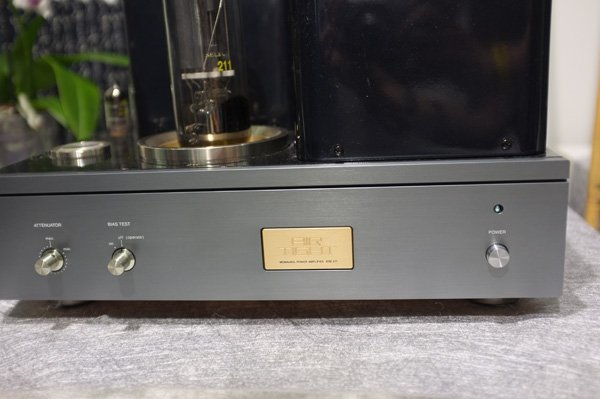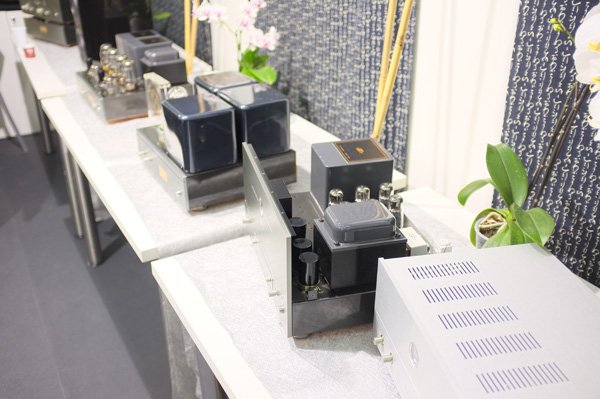 GATO
GATO kit always looks nice and modern and our dealer system in our free magazine featured the brand a few months ago.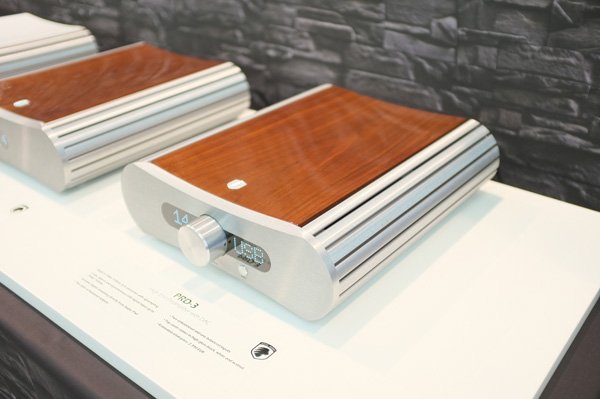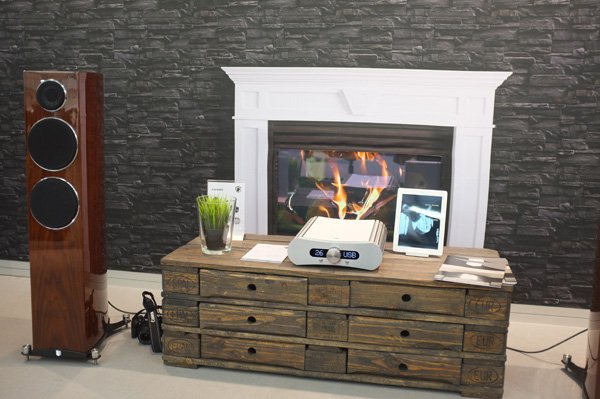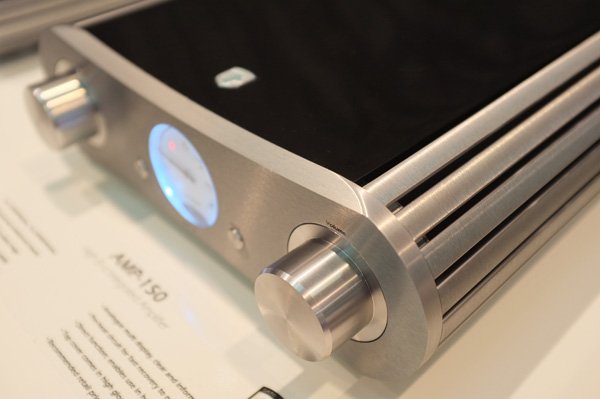 SOUND KAOS, TRAFOMATIC
Nice sounding room this one with lots of wood on display. Not sure about the wood but it sounded very nice.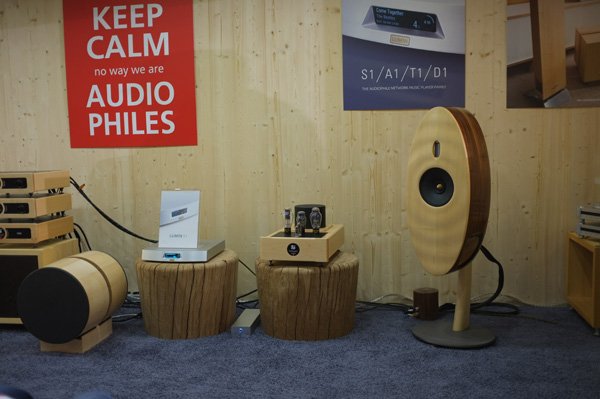 ARCHI-TETTURA SONORA
This Italian architecture practice wins awards on the world stage and they also make some interesting looking speakers for outdoors and indoor spaces. Certainly very different!
You can read all Hifi Pig's coverage and news from Munich High-End here.