One of the things that we love about High End Munich is that it is a great meeting place, a hub of the Hifi and audio world…where you run into people you know well or new faces that you have only ever met through social media.
So here a few snaps of some of the lovely people we met this year at the show! 
Ready for the off, the man behind Hifi Pig, Stuart Smith, waits in the salubrious surroundings of CDG Terminal 1!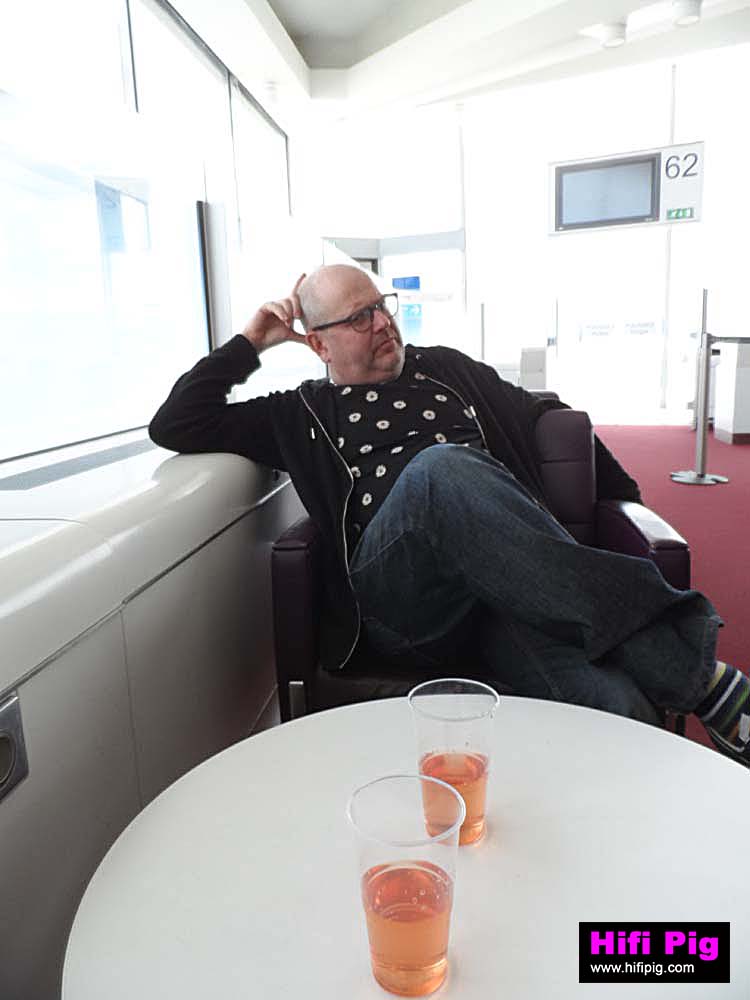 It is hard work covering the show …we walk miles each day (go on, you are feeling sorry for us, aren't you?) so the good people of the press do like to wind down together and have a bit of a laugh.
This was the Astel&Kern press party where we met up with Panagiotis Karavitis, John Darkø, Michael Lavorgna and Scot Hull.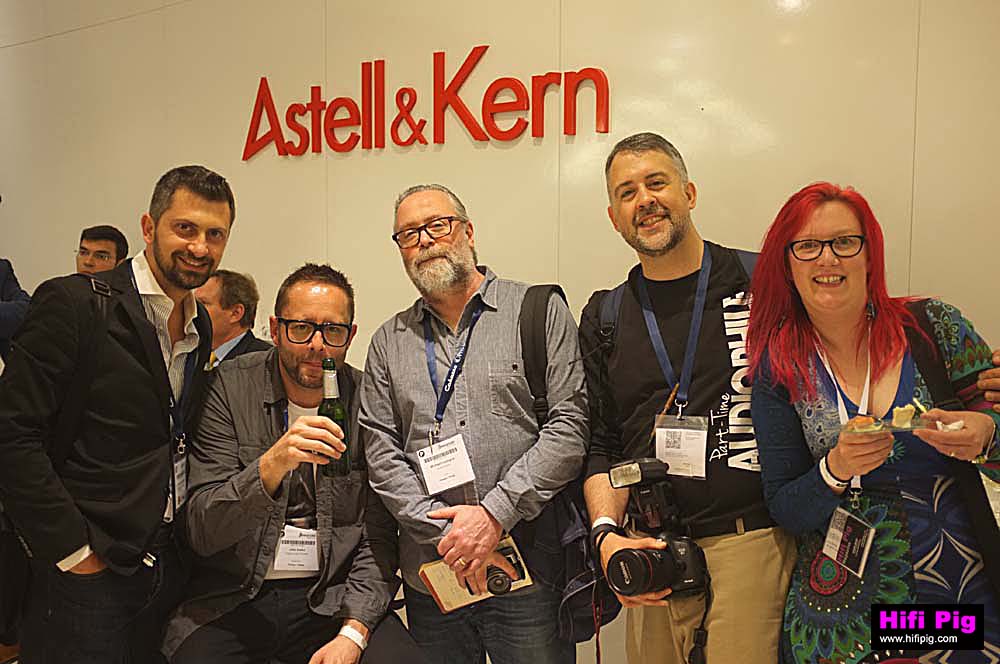 We also had the pleasure of meeting Wojciech Pacuła from High Fidelity Poland.
It was great to finally meet Jeff Dorgay of Toneaudio, pictured here with Stu and Mat from VPI.
We had a truly wonderful time at the Wilson Audio Sabrina launch where we met (among others) Jason Serinus of Stereophile fame, Sabrina and Sasha Wilson and Alan Sircom of Hi-Fi Plus.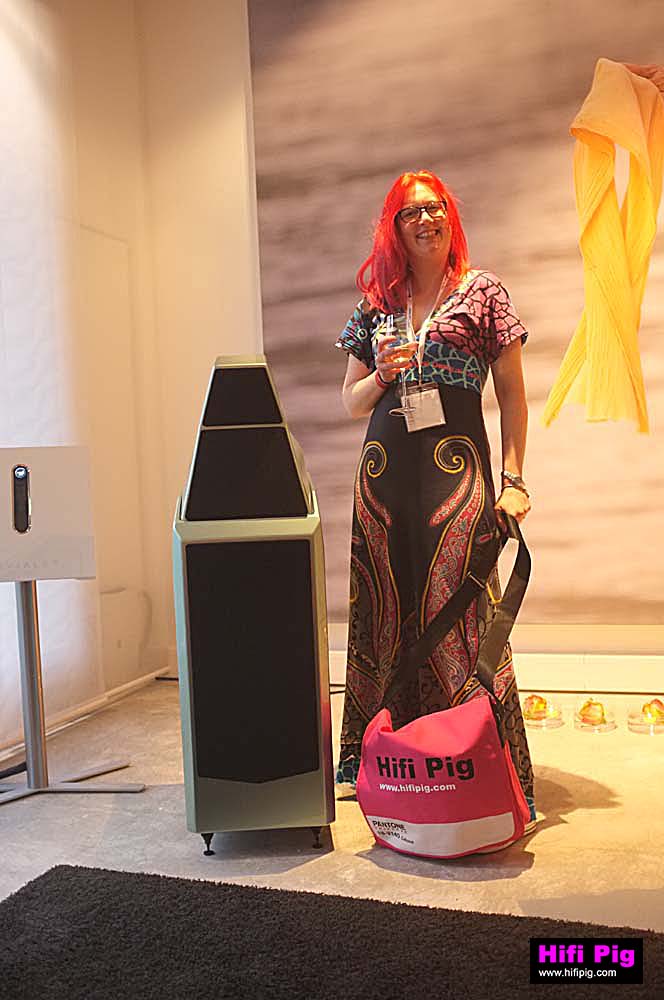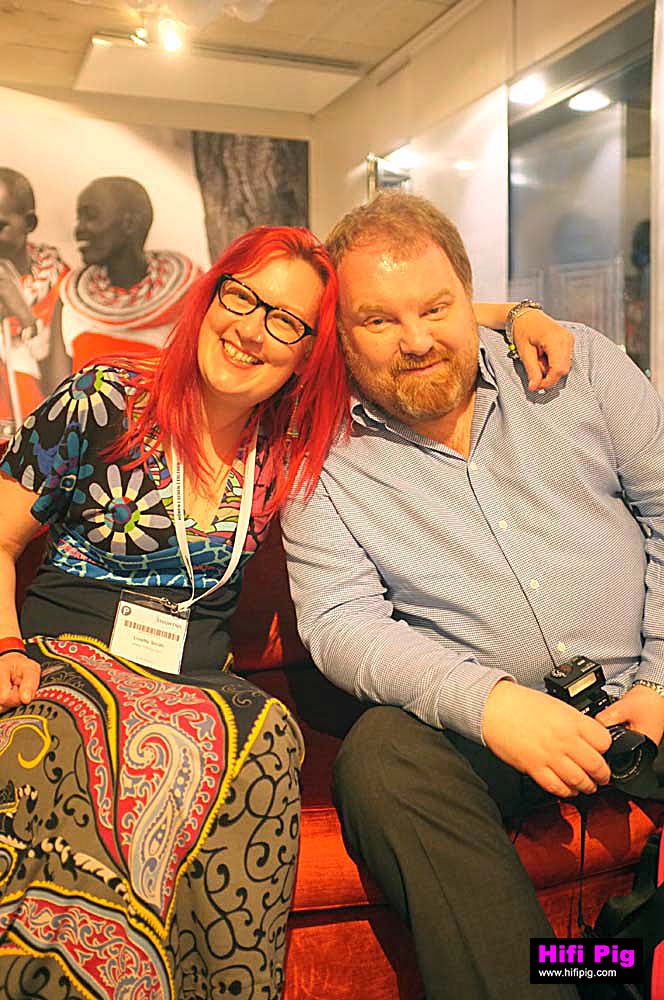 We also ran into John Darkø in the Devialet room.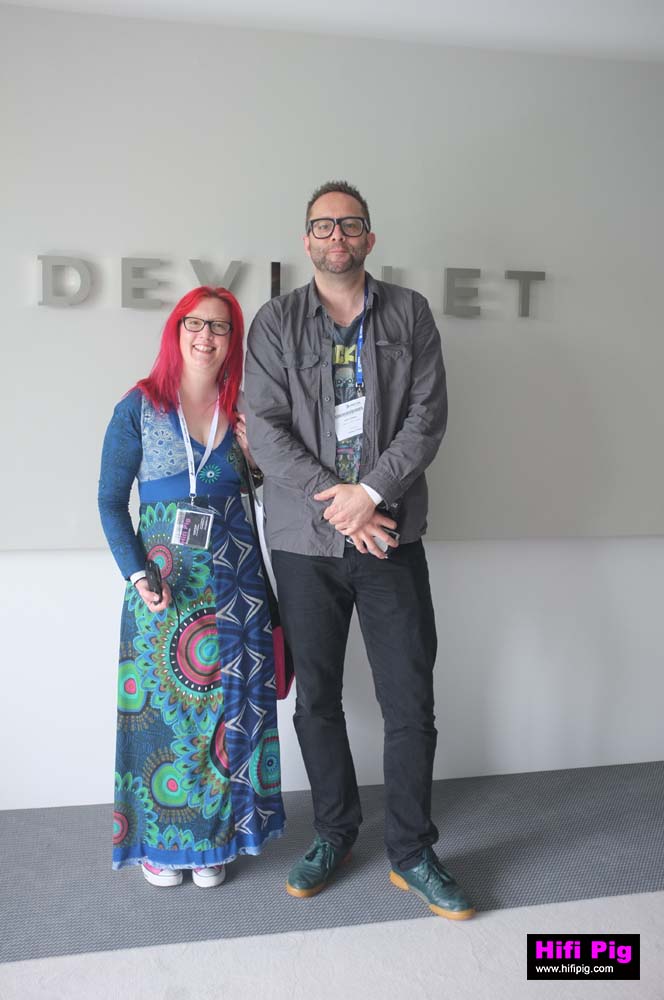 It was, as always, lovely to catch up with Flemming from Gryphon, pictured here with the Diablo 300, Gryphons new integrated amp that was launched at the show …it is described as 'A bottomless source of pure, stable power' ….Flemming is understandably proud!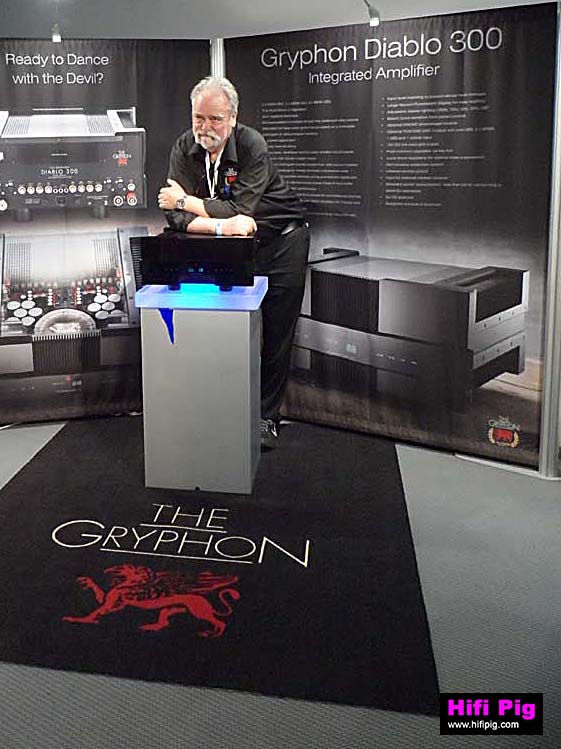 The guys from Musical Stones, who were strong contenders for our Favourite Exhibitor Award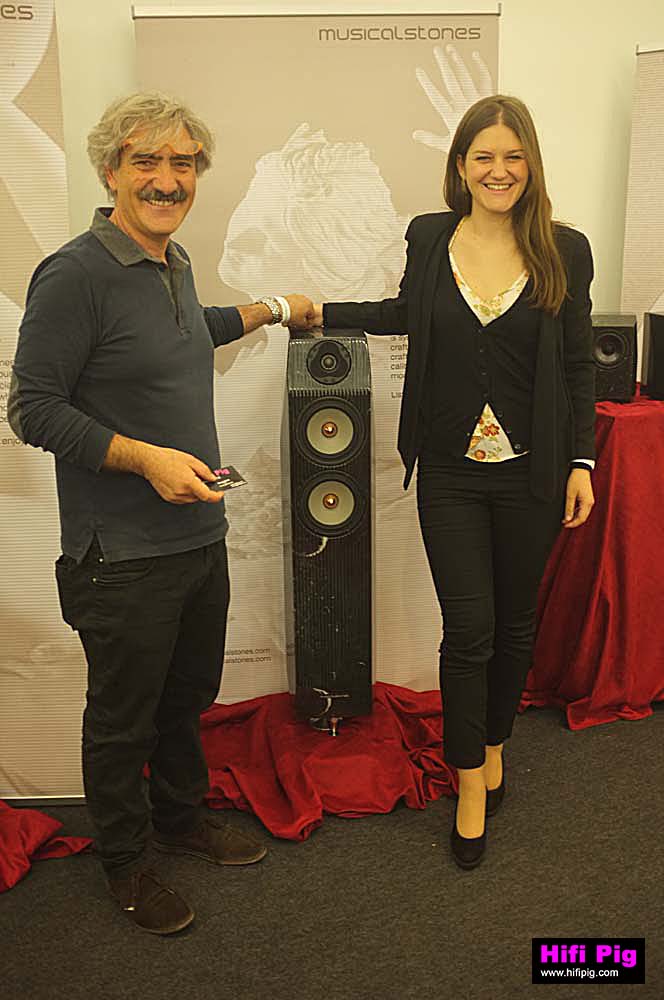 Stu enjoying a chat with Kevin from Atlas Cables, and Atlas's 'Cable Guy' hard at work!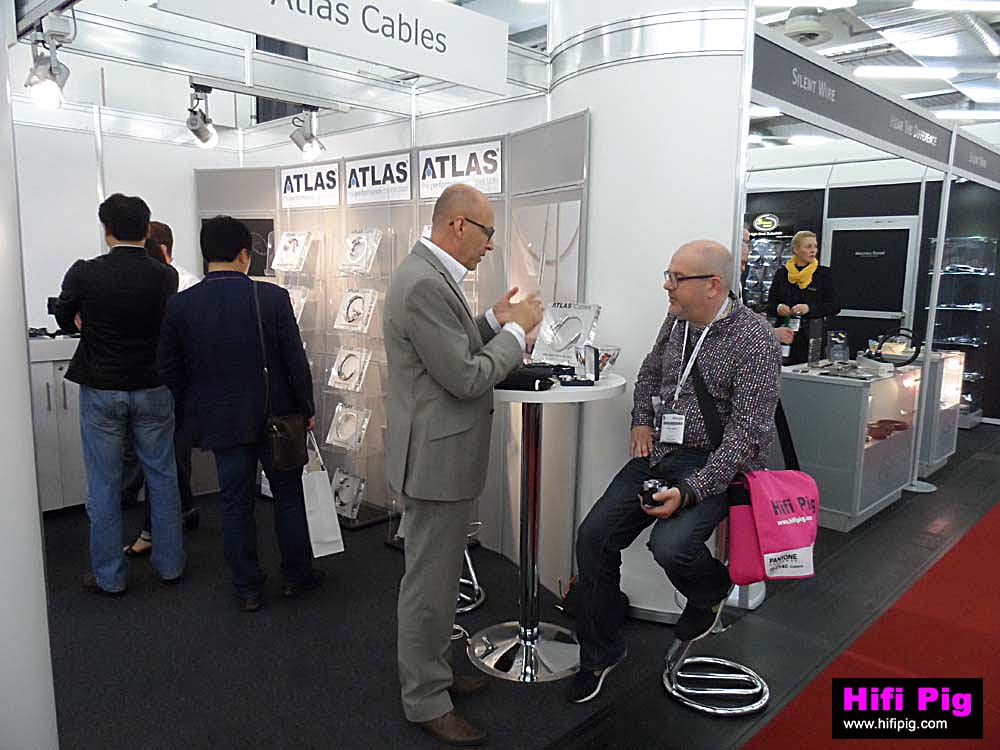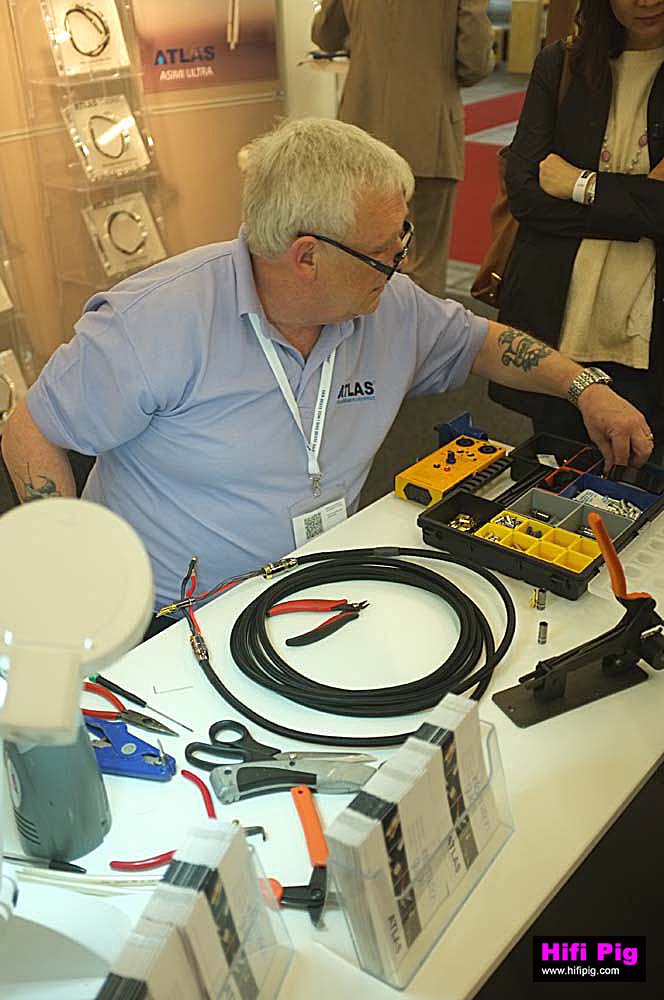 The Vovox cable knitting lady…unfortunately I didn't catch her name.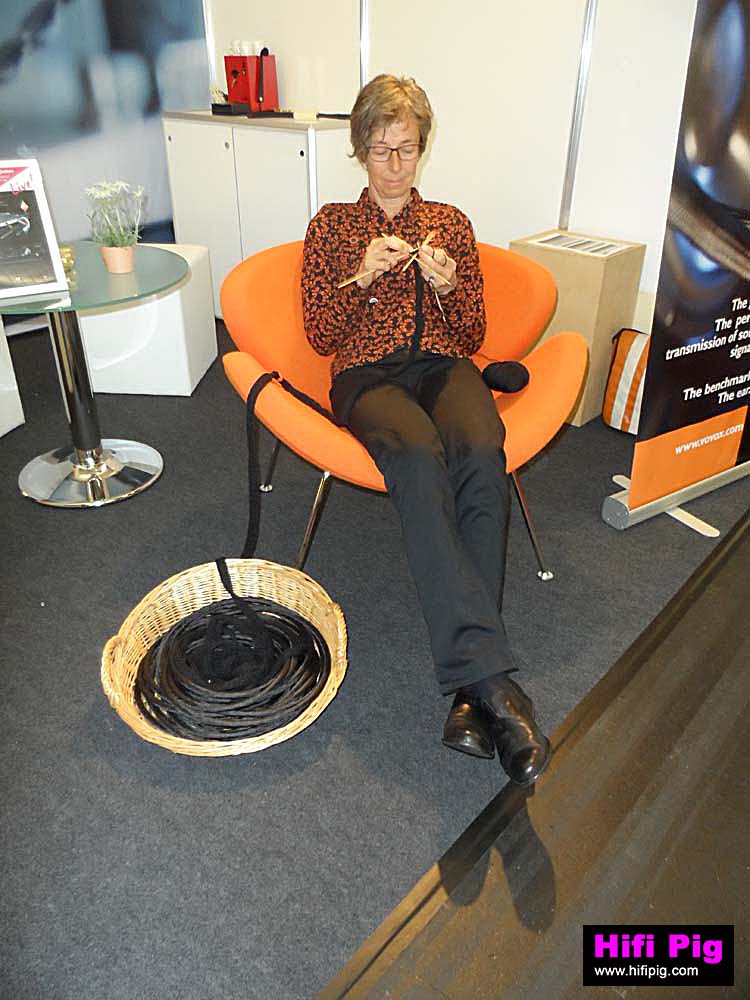 Joe from Josound with Horus, his new bamboo speaker that was unveiled at the show, along with myself and Minako Sakakura and her ever present Hifi Penguin!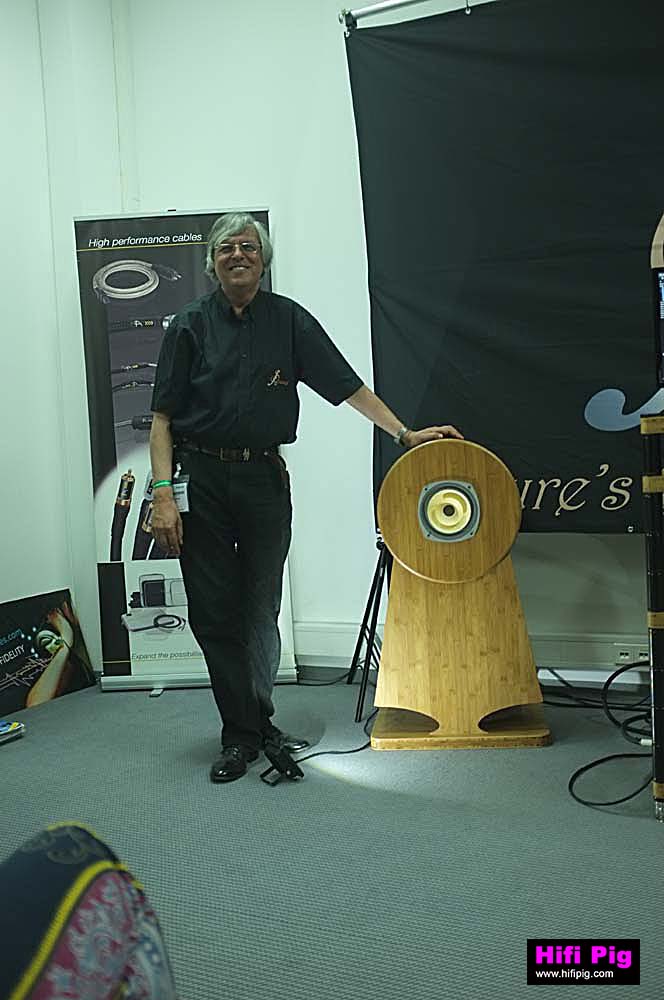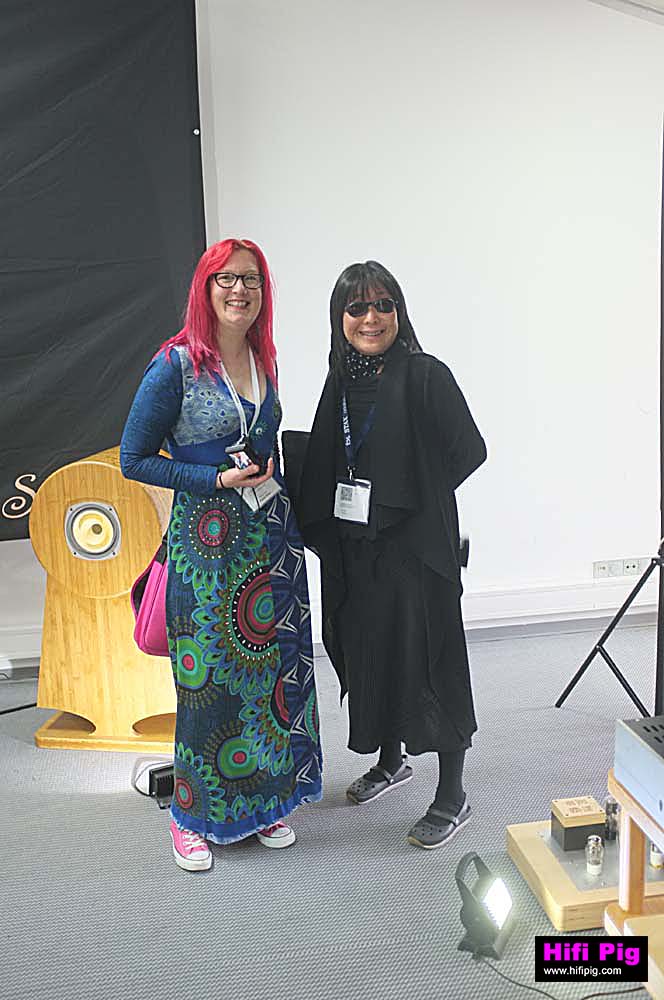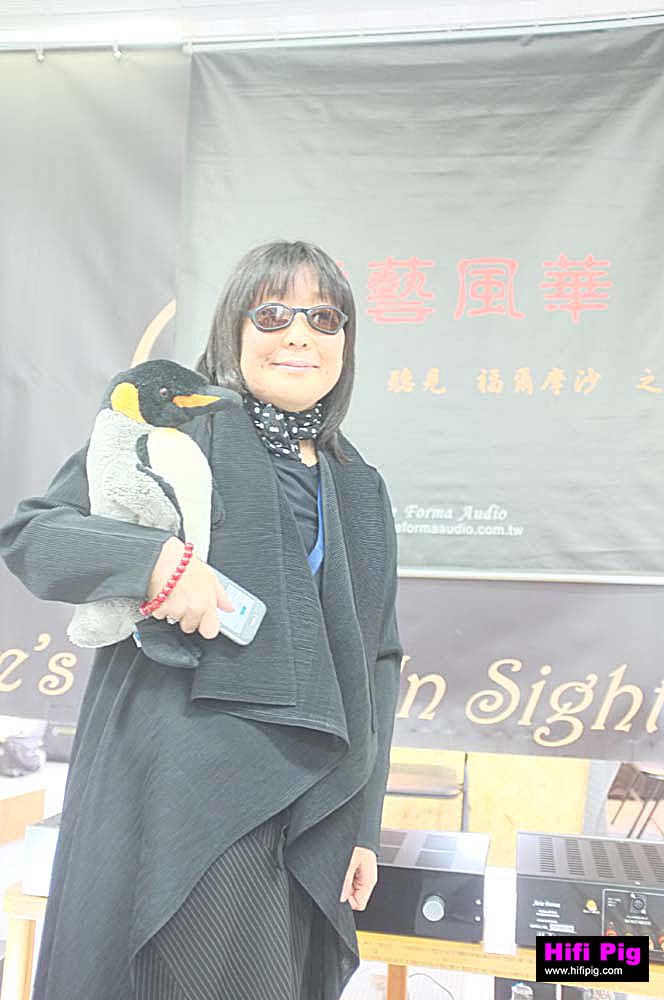 Lawrence from Dared …he loves Hifi Pig!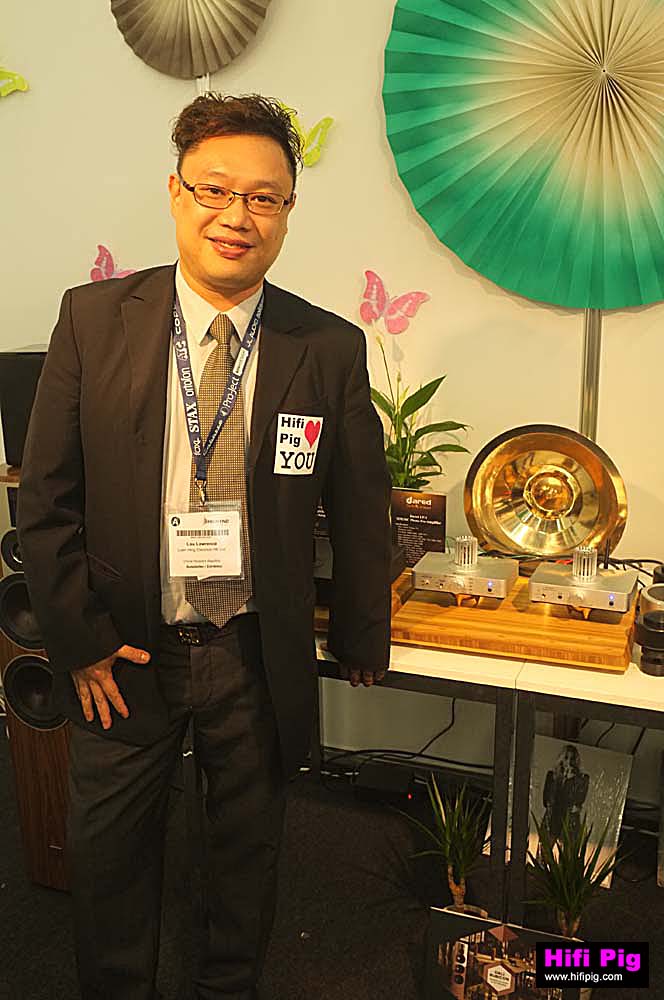 Scott from CAD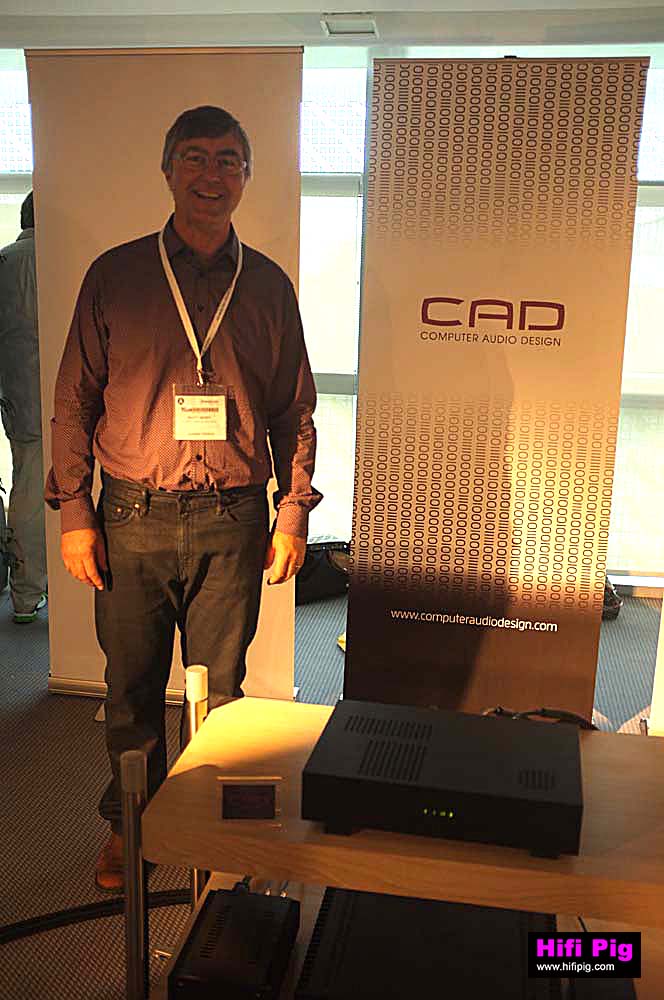 Harry from Bespoke Audio with his beautiful passive pre amp, which we got to hear in the Josound system.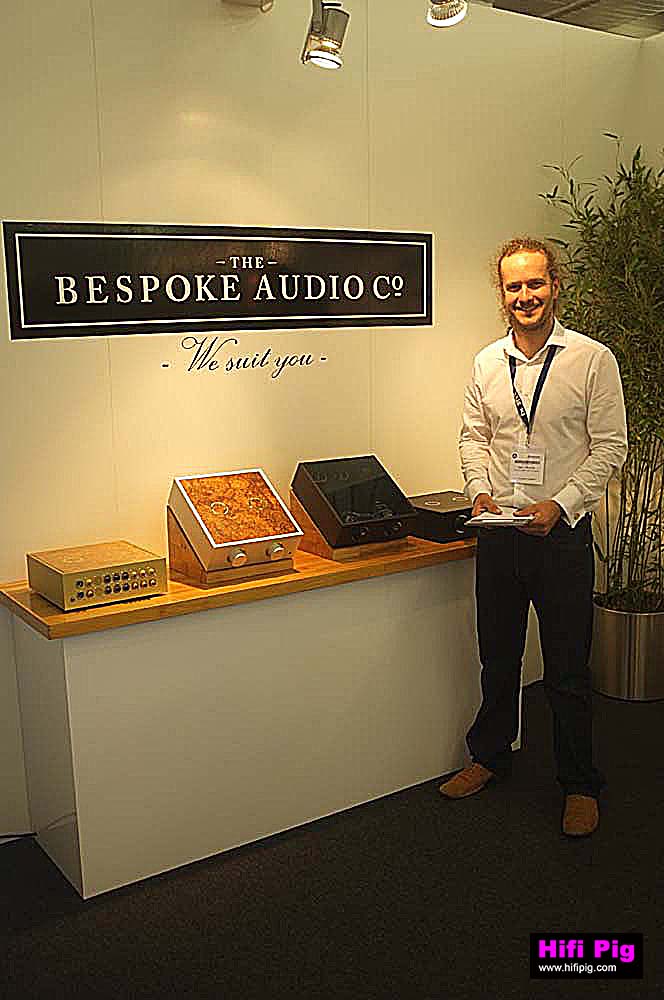 Me with Knut of Skogrand cables, his cables were in perfect partnership with Tune audio and VPI, so no wonder he looks happy!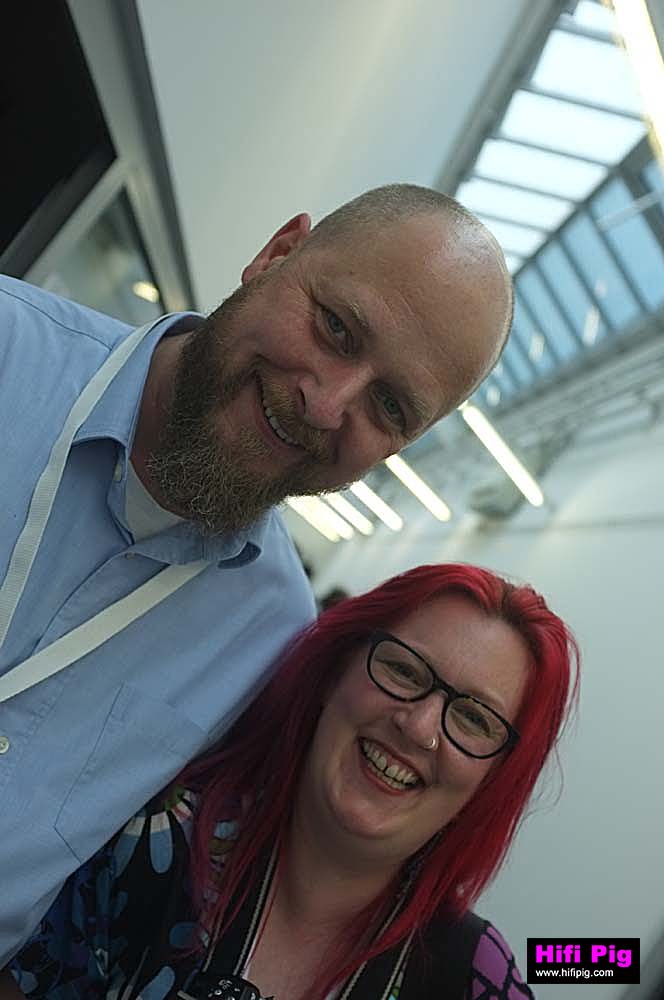 The ever lovely Mrs Walters of Hifi Racks …these guys always have a really good stand and are always really busy; Bradley was helping prospective customers while we were there.
The Entotem crew…having a great show!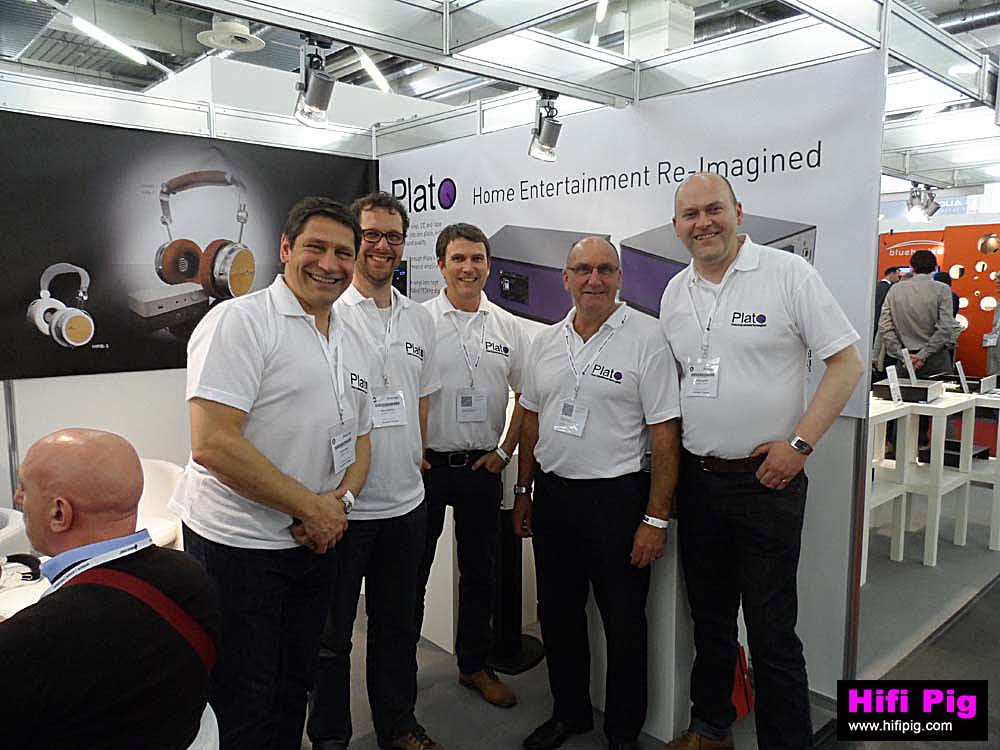 Lisa and the team from SIAV the Shanghai Hifi Show.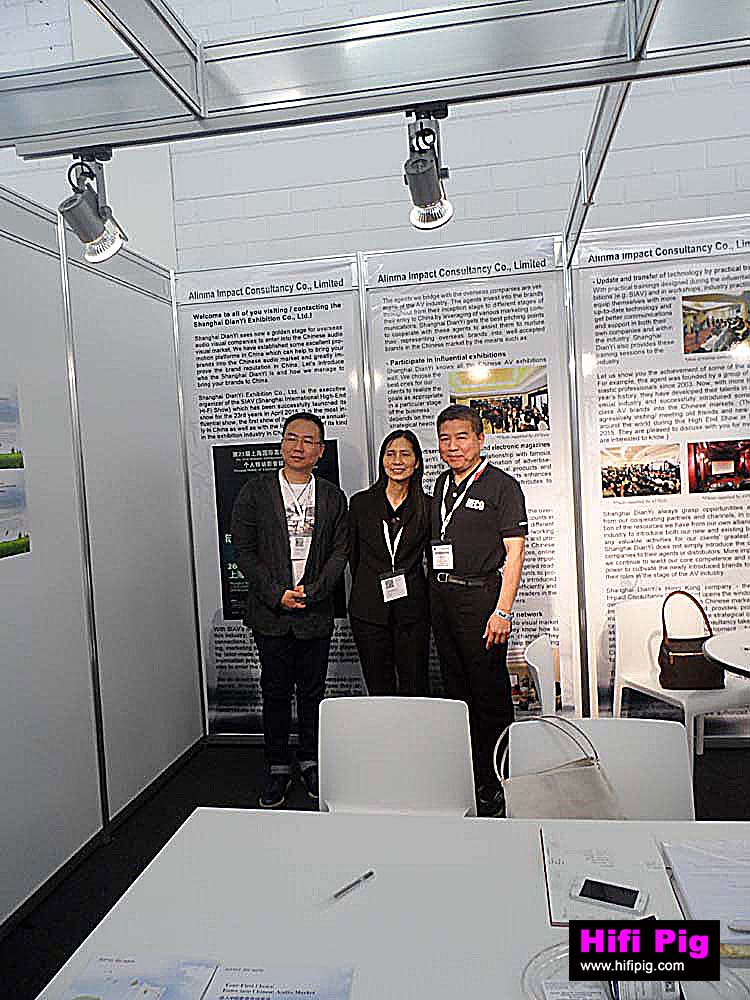 Paul Morton and his wife, of Customdesign, who make very nice Hifi furniture in North East England.
Mat Weisfeld and I finding something hilarious ….I just can't remember what!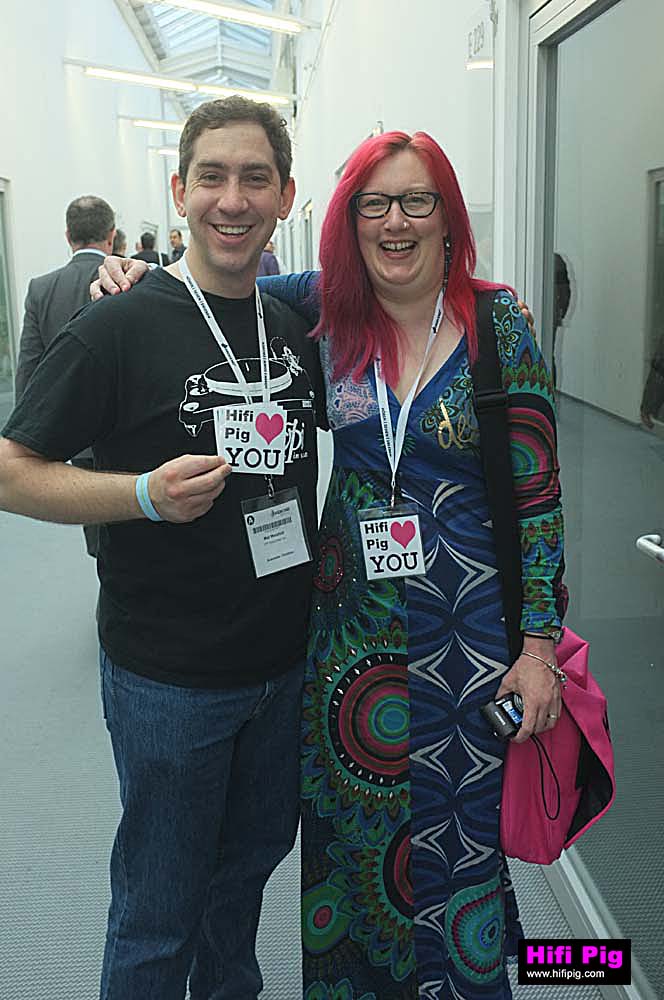 The Graham Audio team with Stuart, and Derek Hughes recreating their banner pose a la Ummagumma!
Gérard Chrétien of Focal has a 'hallelujah' moment as Sopra is unveiled to the world!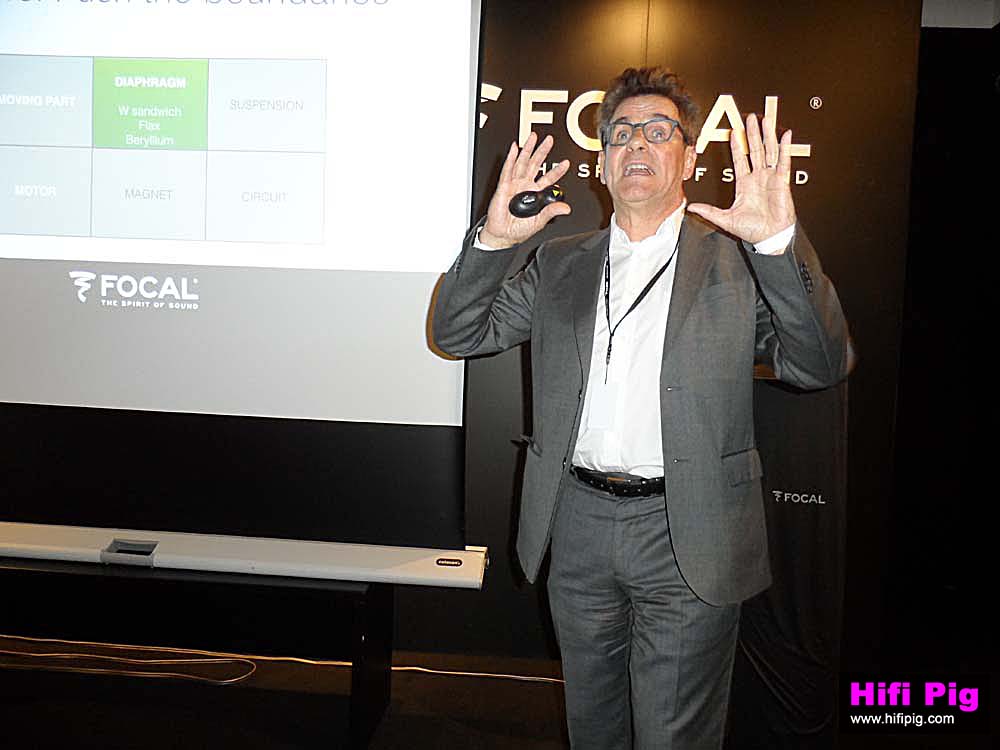 It was a real treat to meet Chris Sommovigo and Peter Ledermann on the Soundsmith stand, what a nice pair of guys.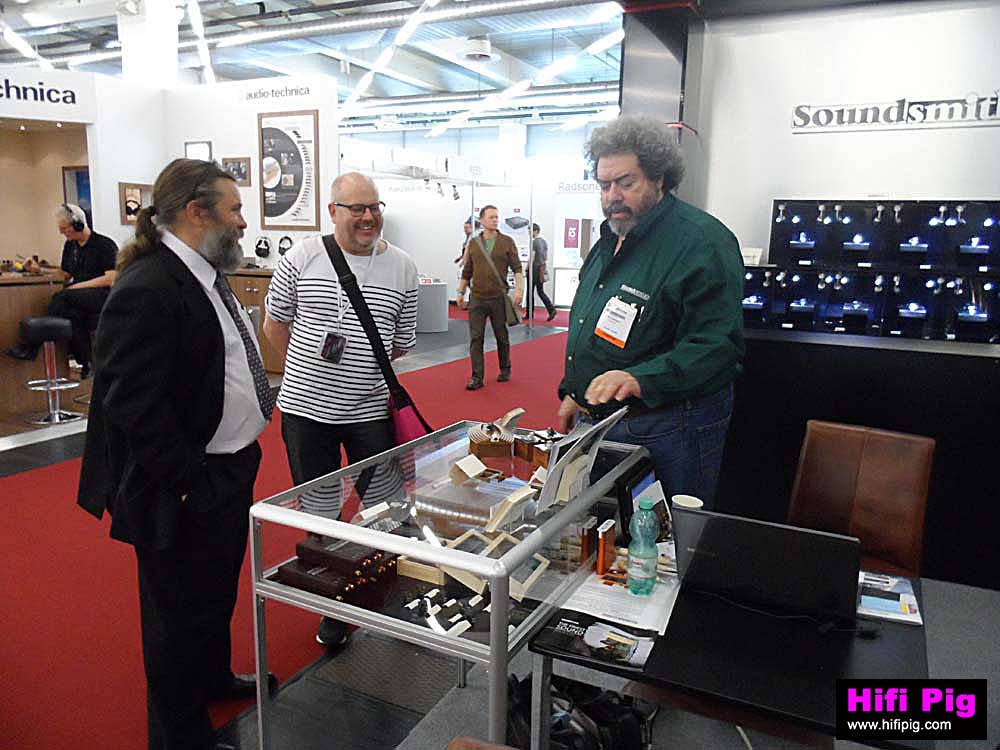 Max Townsend with the most simple yet effective demo of the show.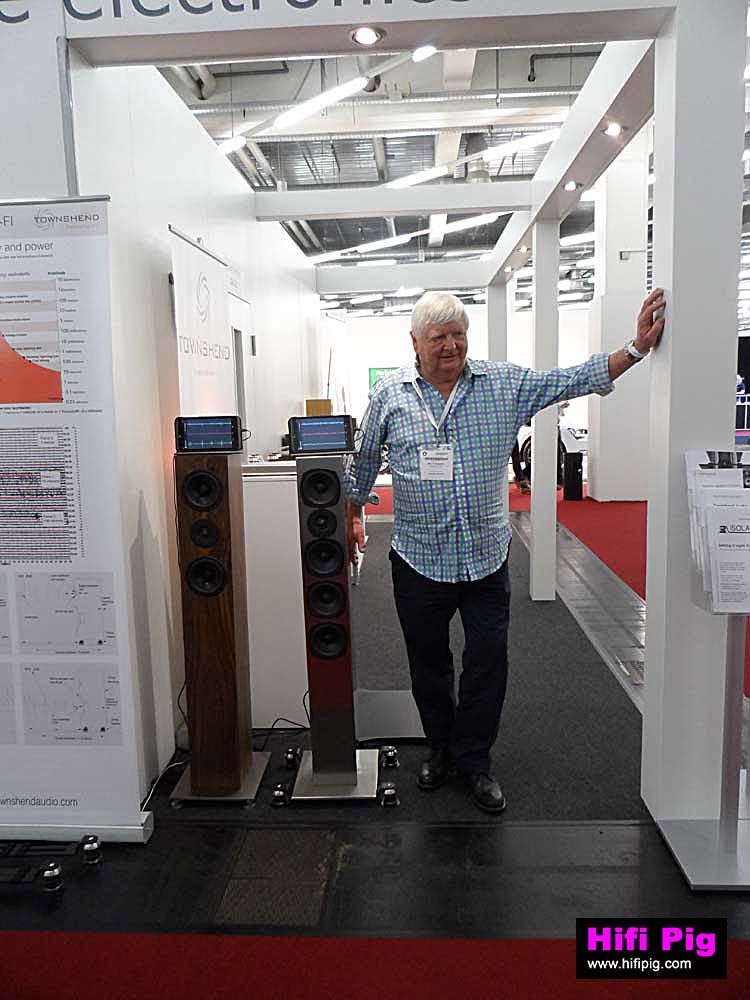 Lawrence of Lawrence Audio and his lovely speakers.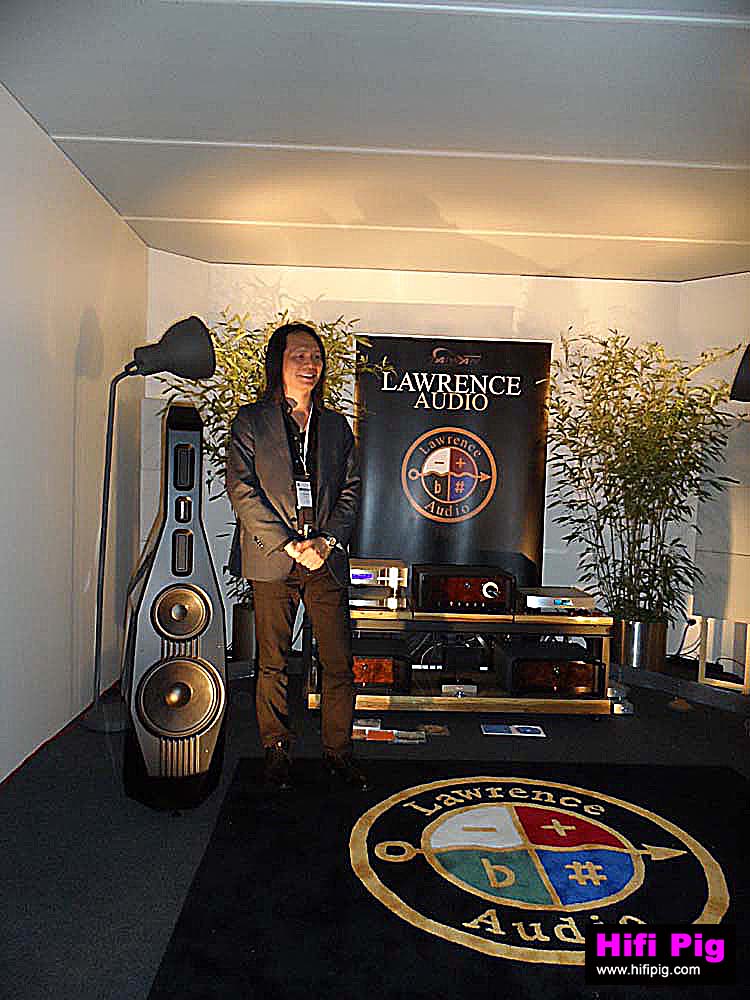 The Silent Wire team.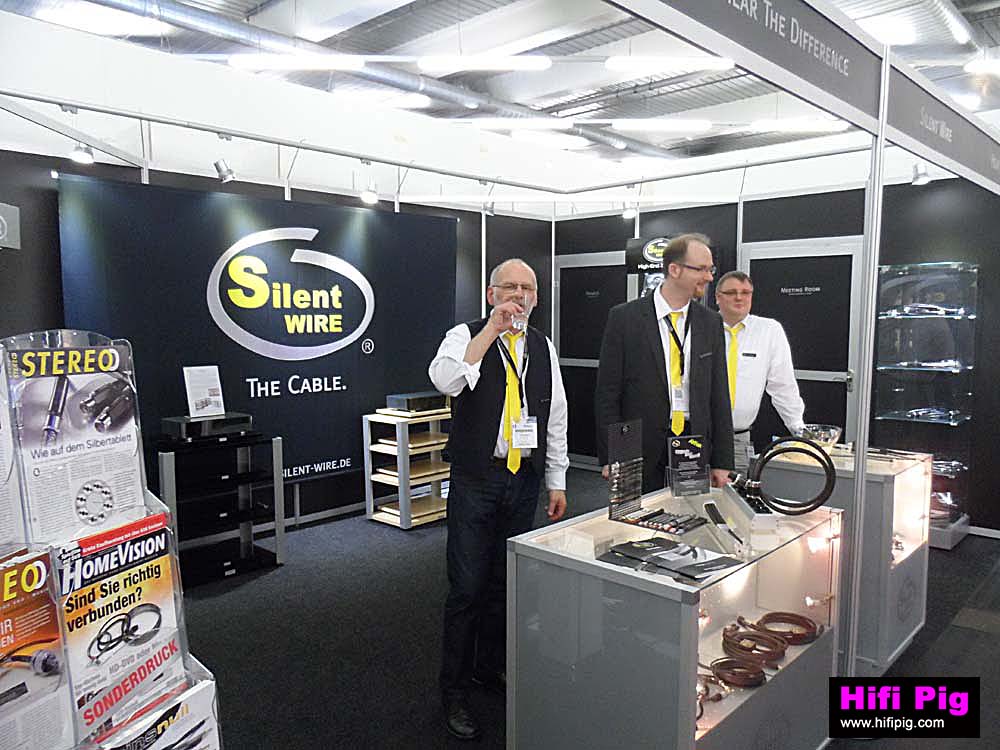 We spent a nice long time chilling in the Tannoy room with Richard Stevenson…great music and cold beers, perfect. Rich was on the apple juice.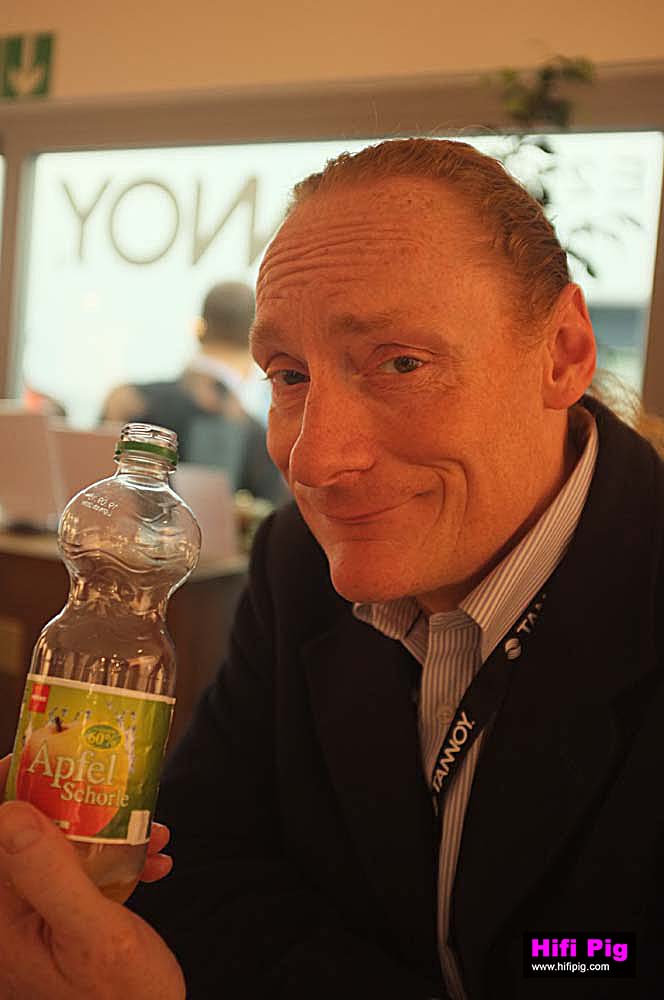 Robert Hay from Audioquest showed us their new Nighthawk headphones…very impressive!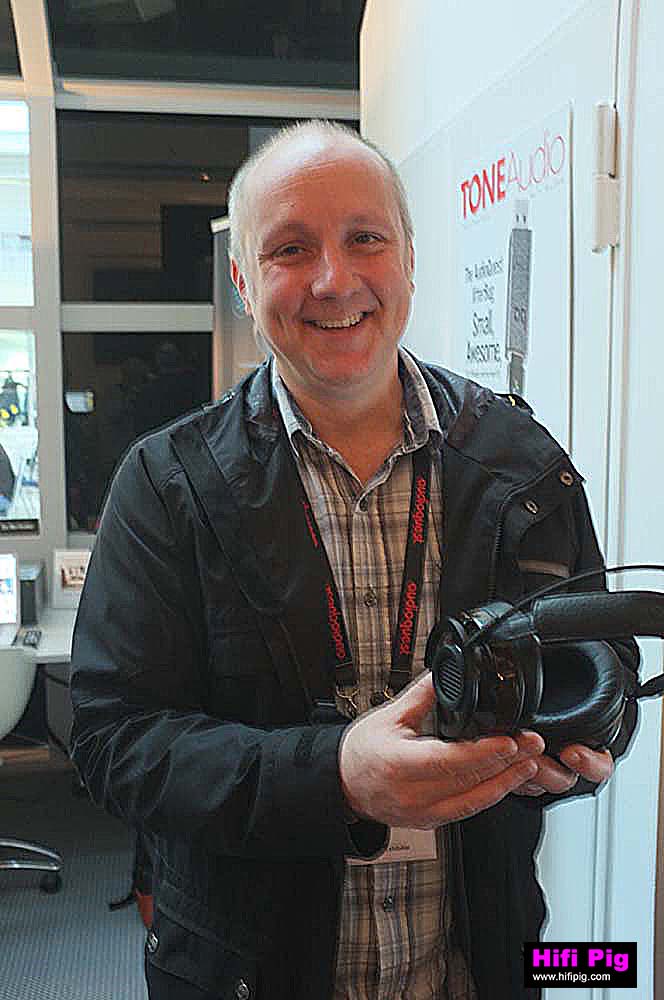 Jim and Todd from Harman Luxury Audio show is their high end wares.
It was great to meet Sankar from Audeze.
Steve French from Viola….this was a great sounding room.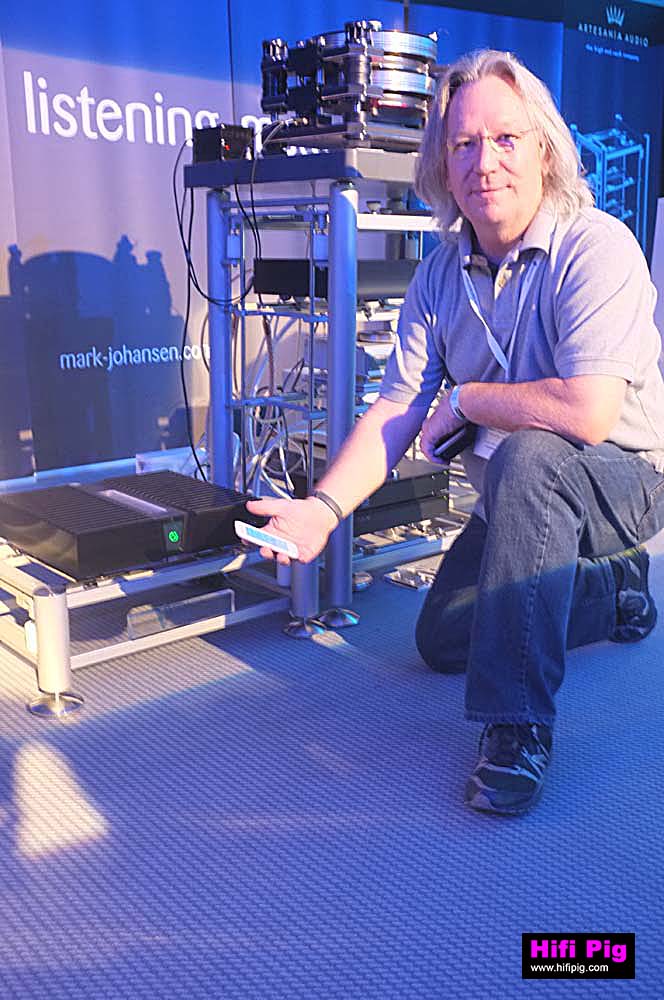 Lin meets Lyn, great to meet and hear the lovely Ms Stanley perform at the show.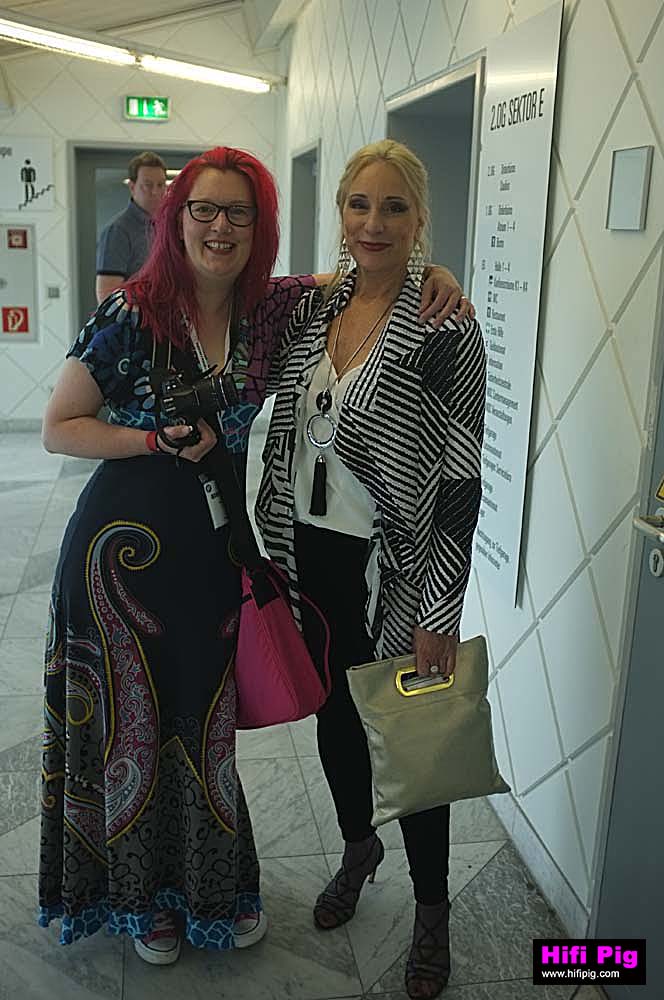 Billy Wright from Cary Audio, a thoroughly nice chap.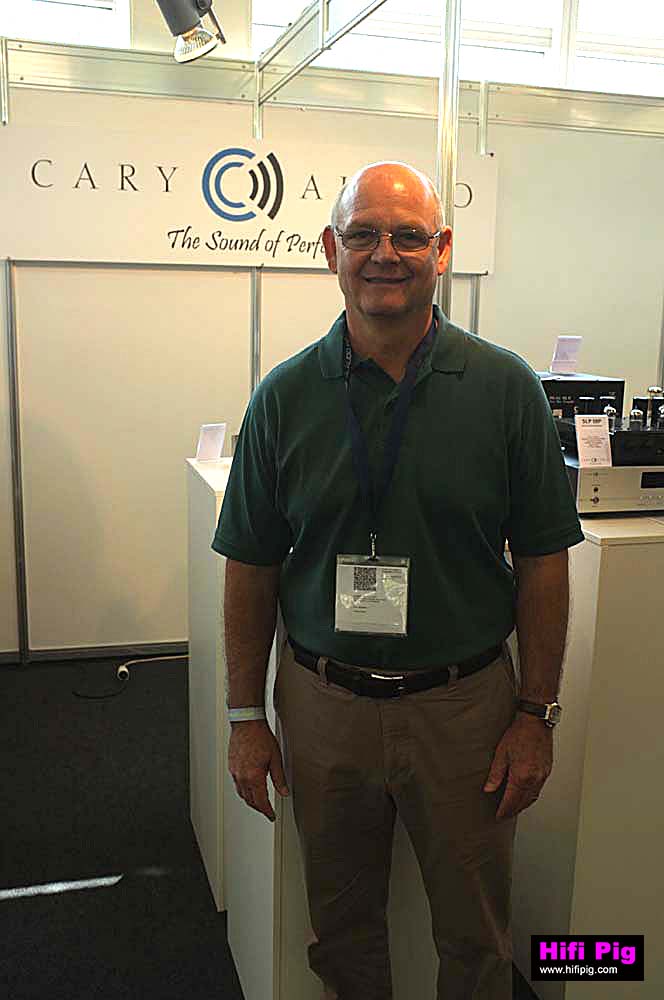 We got to finally meet a lot of American friends in the flesh, here's Jeff Joseph of Joseph Audio.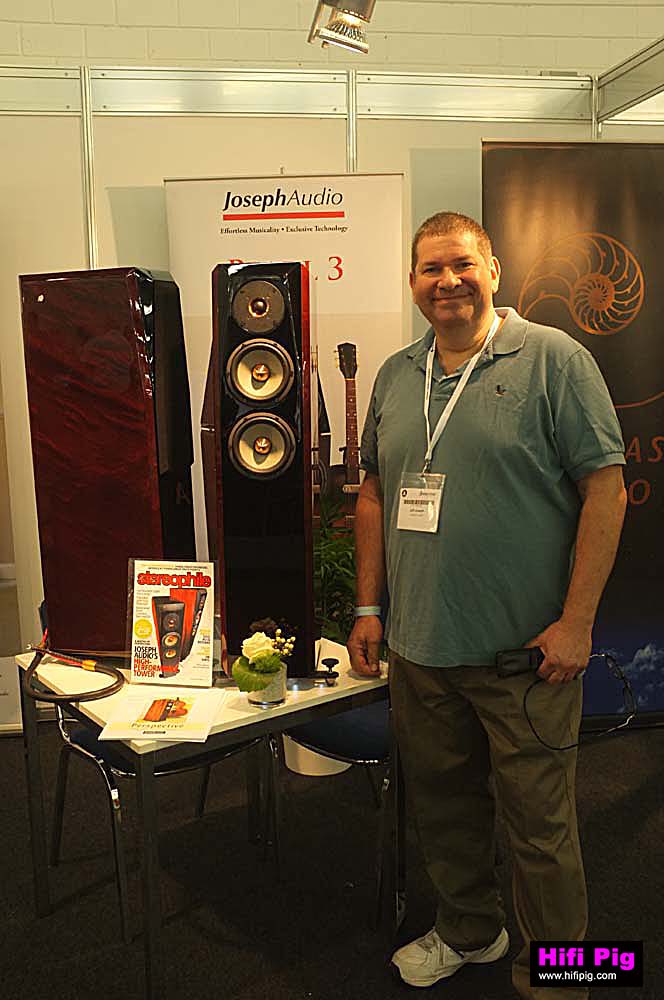 In the beer garden …where else? With Kris from  The Audio Show, which will be held at Cranage Hall, NW UK on June 28th; plus the guys from Valve Audio Devices.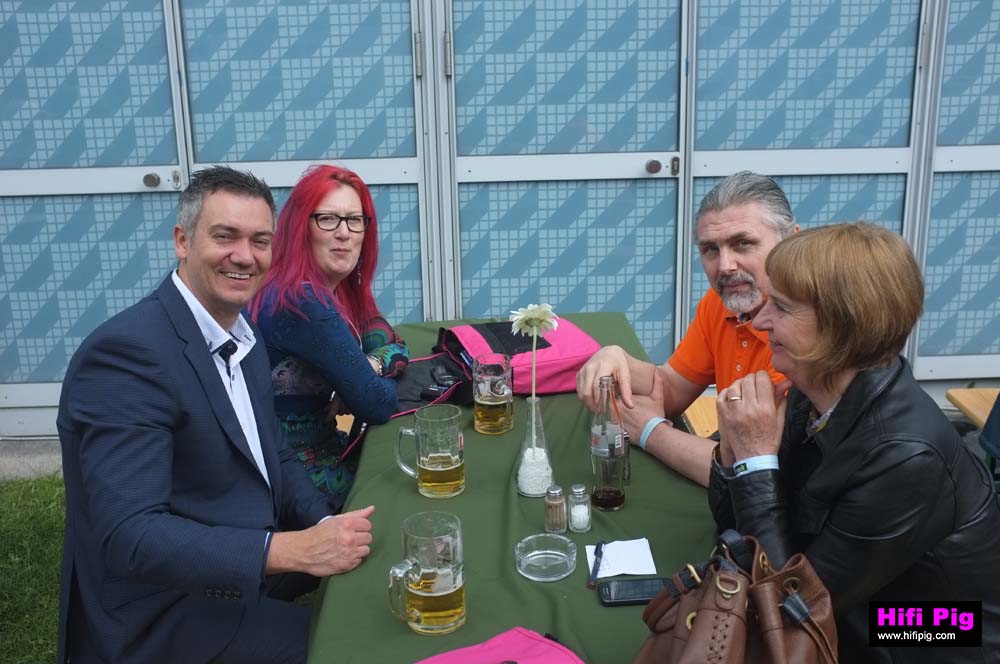 Martin from Soundkaos ….more about what he is holding in this picture later!
Kevin Edwards of Talk Electronics.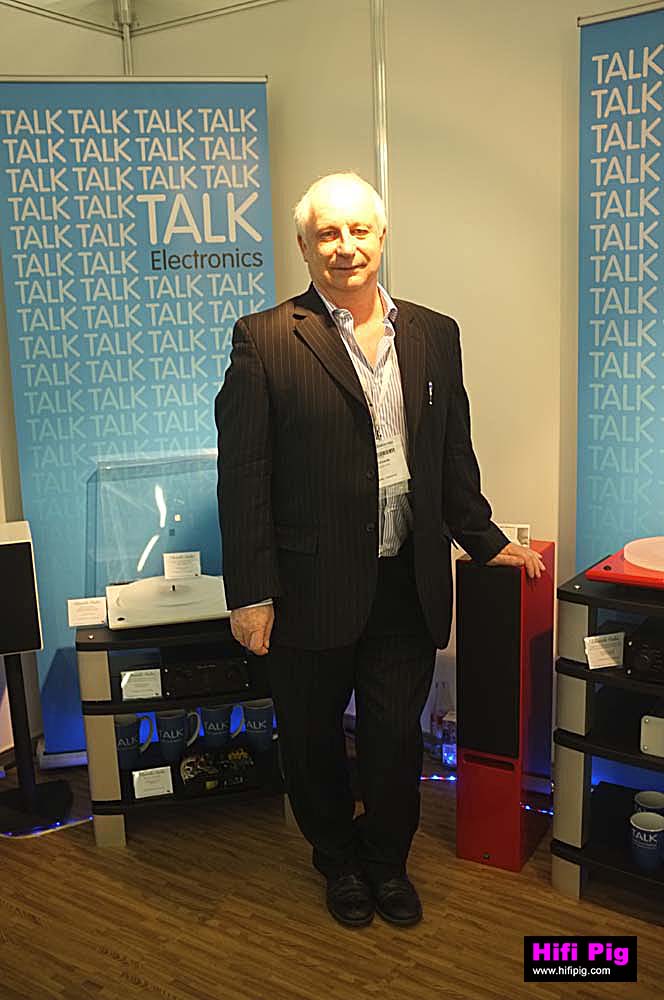 Tim Chorlton (left) of AnalogueWorks, with one of his rather excellent turntables.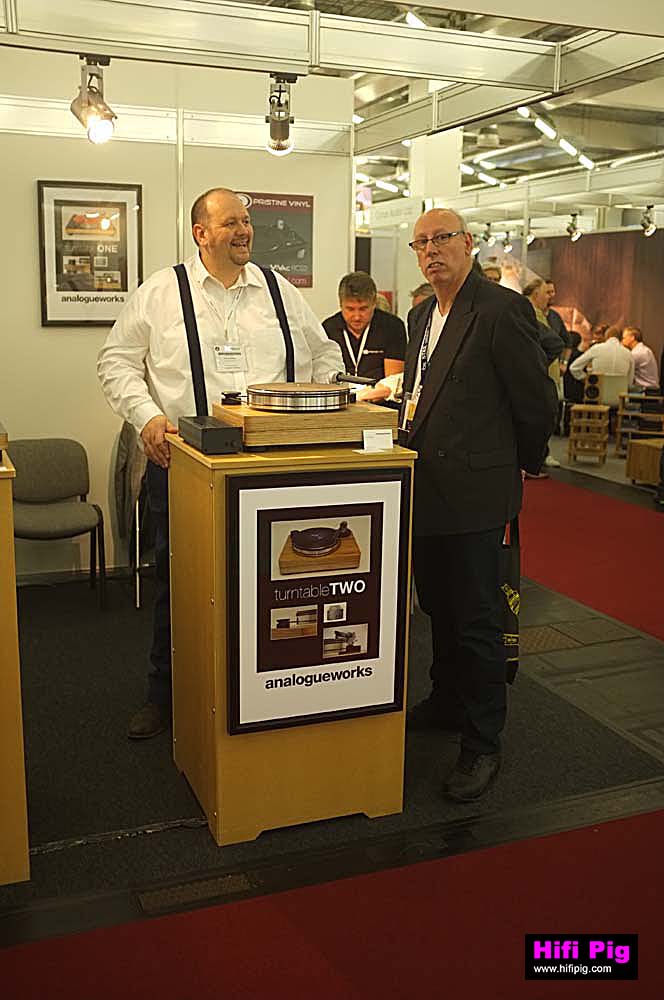 Conrad from Avid, this was another room that was sounding amazing.
Pier Paolo from Portento audio shows us his gear.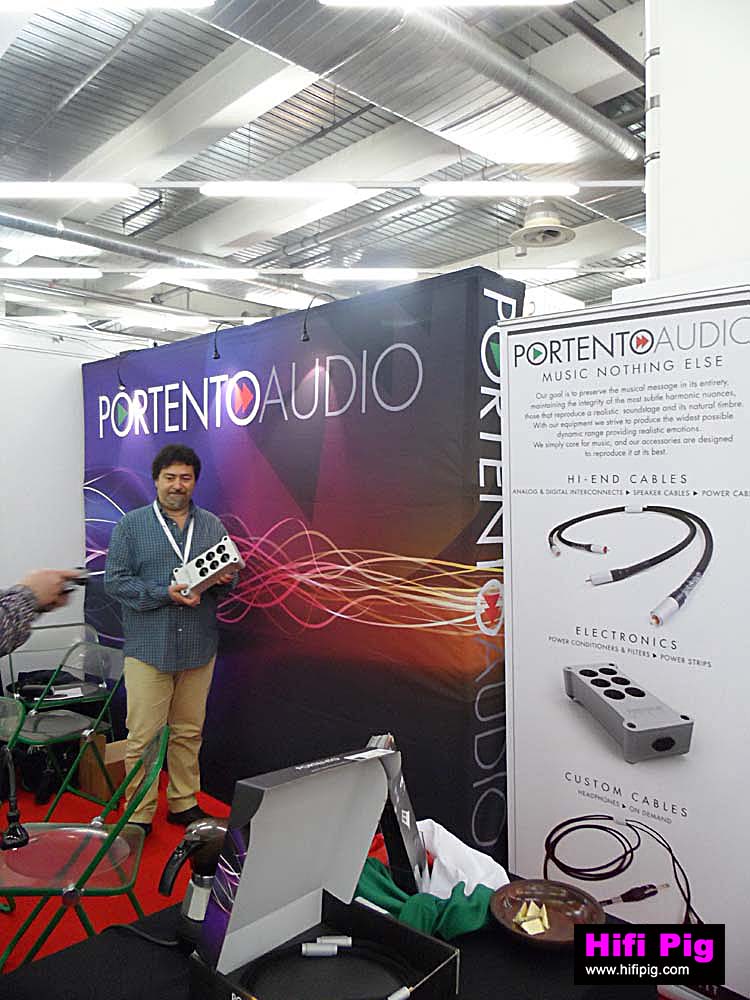 Stu catches up with Stratos Vichos of Lab12, it is really good to see these guys become firmly established after they débuted on the Newcomers stand at High End Munich 2013.
So that was High End Munich 2015, it was an incredible show and it was wonderful to see our old friends and meet new ones!
See you next year at the greatest hifi show on the planet ….. High End Munich 2016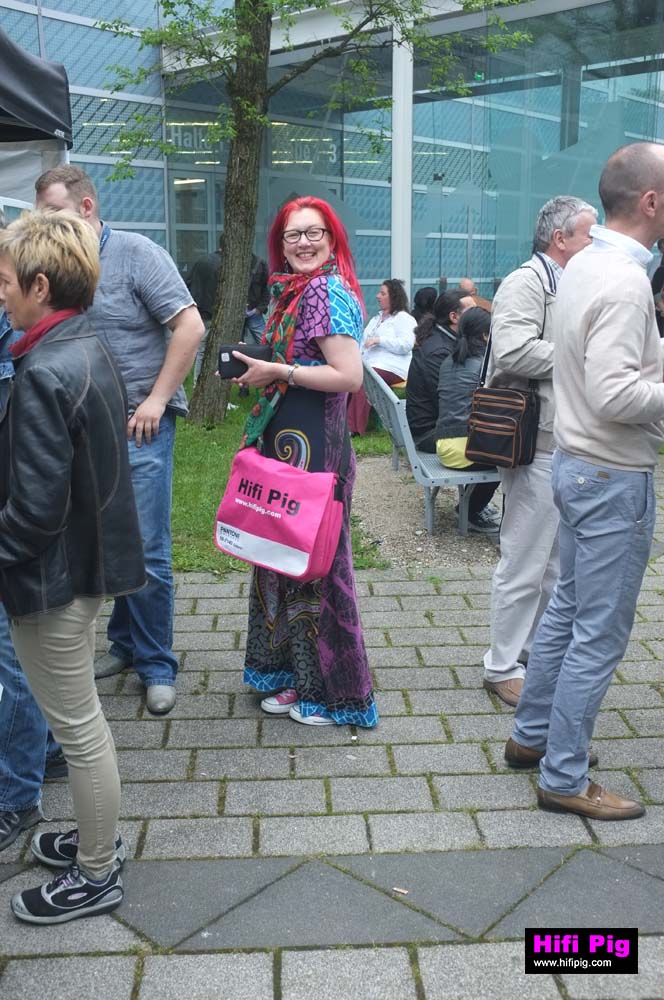 Lin
Read all our High End 2015 coverage in one place