Lee Taylor is the founder of Leema Acoustics, the lead designer and the 'Lee' in Leema.
A BAFTA winner, Lee has had an incredible career in music and audio, and following what is (still) the most valuable of audio educations, sound engineering at The BBC, Lee went on to work on some of the BBC's most popular TV shows including Casualty, Blue Peter and Panorama.
Lee set up Leema Acoustics in 1998 with fellow BBC engineer Mallory Nicholls as a means of further exploring their fanatical interest in audio reproduction. Starting with loudspeakers, the company progressed into electronics, hand-building everything from the Welsh factory. Even its PCBs are made in Wales.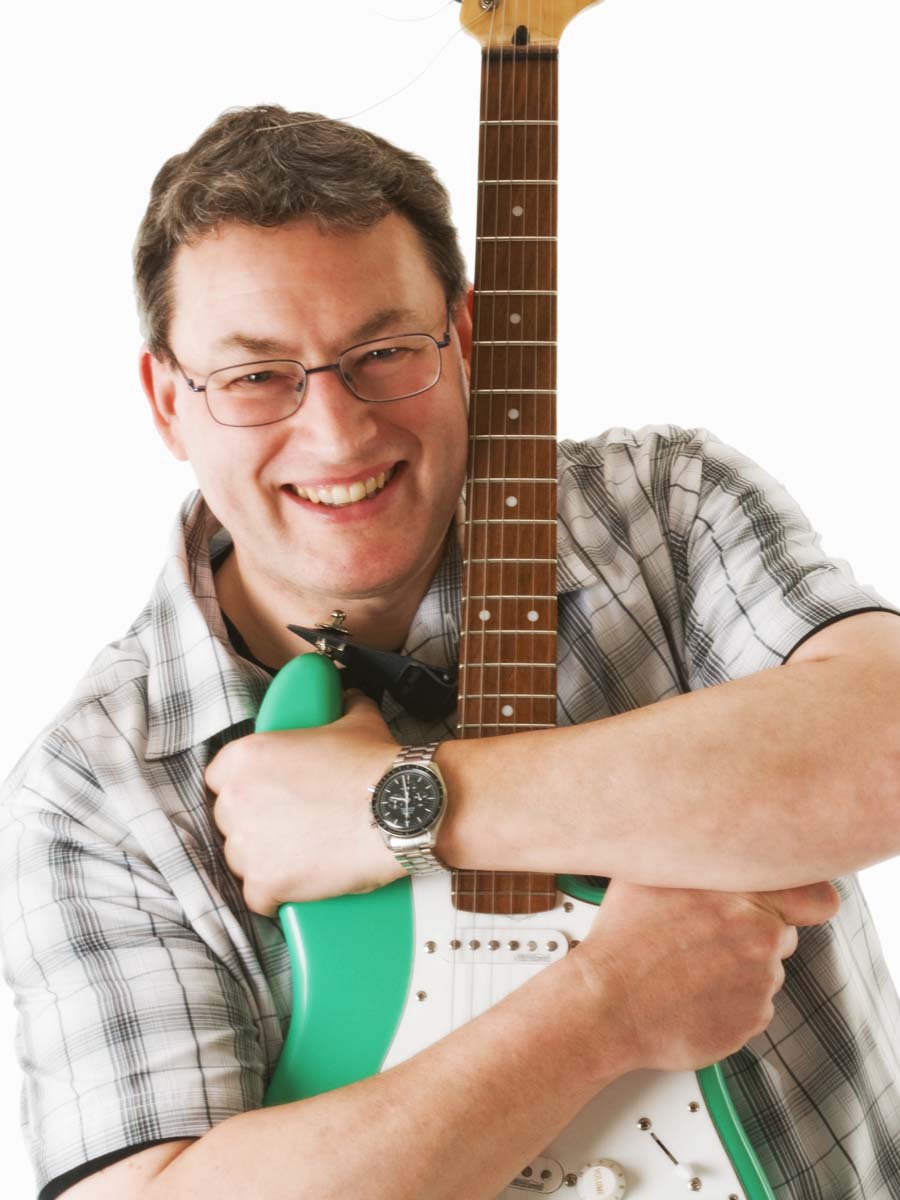 Lee Taylor, Leema Acoustics
Job Title: Founder
What is your ideal day away from the office and why? 
Your question has made me realise I have never worked in an office, not ever! Even now, I work from a desk/workbench in the Leema Acoustics factory in Welshpool, rather than a little white cubicle. Away from work, I love to walk by the sea, which is probably why I now live in a little Welsh seaside town.
My family, three daughters and wife, (she insists on 'wife' by the way, if I say 'partner', 'significant other' or 'Mrs', I get hit by flying objects, which is odd because she has many names for me, most of which question various aspects of my conception/parentage and which you couldn't print), were in a wonderful old French townhouse near Carcassonne, when the sky turned black and the mother of all electrical storms started. We all stood on the balcony getting soaked, watching the free lightshow illuminate the mountains in the distance with massive lightning flashes all around us. It was bonkers, really, but utterly captivating and lasted for about two hours.
Ever since then, the perfect day for me is an afternoon walking by the coast, followed by biblical rain and terrifying lightning which takes out the power and the phones. This would be followed by a large scotch and a candle to read by; for someone who works in a technology-led industry, I could happily live without any of it. My daughters remember the Carcassonne storm as a family high point, mostly because they were terrified/excited/screaming, in equal measure.
Best gig you've ever attended and why?
I don't think any one gig could cover this: I've been to hundreds and played quite a few. But I'll try: Alice Cooper, Wembley Arena early 1970s. Pure theatre and he was on top of his game.
Alex Harvey, Hammersmith Odeon, 1975, the week I left school! Hammersmith Palais, 1983, Grandmaster Flash with Melle Mel and the Furious 5 – had to leave when people started shooting at the ceiling.
Rhianna, LOUD tour, The O2 Arena, 2012/13; totally different arrangements, live with a rock-royalty backing band. Fabulous. Also, the loudest gig I have ever been to. I was clearly the oldest person in the audience (by about 40 years!).
John Mayer, The O2 Arena, 2017; a joy from beginning to end. Glad he's dropped the ego/introspective obsession.
Tito Puente and Arturo Sandoval, Ronnie Scott's, 1980-something; distilled happiness and sunshine.
Gil Scott Heron, Bracknell Jazz Festival early 1980s, so cool!Rammstein, Birmingham Ricoh Arena, 2012, more fire than hell.Earth Wind and Fire, Wembley Arena early 1980s; endless groove. Verdine White, the bass player, flew the entire length of the Wembley Arena on a wire (while playing) to hit the stage just as the EWF mothership landed. The world was so much better without health and safety.
Mahler (Second), Royal Albert Hall, late 1990s; heart-rending.Prince. Words fail me.
Artist you would have loved to see but never had the opportunity?
Sister Rosetta Tharpe. Electric rock 'n' roll, blues and rock all started with her. Stunning. Great guitarist, massive voice, wonderful gospel sound and all in a floral-print dress, fur coat and sensible heels!
Top five tunes of all time and what they mean to you and why.
Focus, Moving Waves album. Guitar solo side two (only vinyl back then). Jan Ackerman is one of the greatest guitarists of all time and made me buy my first electric guitar, a really shit Les Paul copy. I have played guitar ever since; you can never have too many! In fact, my wife just bought me another one for my birthday. Hoorah.
Steve Vai, Passion and Warfare. As a guitarist with a passable level of competence, I heard this album and just thought, "Shoot, might as well give up now." He had a level of ability that, at the time, was truly shocking.
Anything by Martin Taylor (no relation). A British jazz guitarist of indescribable talent: he can play three-part melodies simultaneously, without breaking a sweat.
Christophe Godin in Metal Cartoon and Morglbe. Crazy French guitarist who was my online teacher for a while. His jazz-funk/progressive rock version of Smoke On The Water is brilliant.
So, I guess you may have spotted a bit of a guitar theme here? So, I will throw in a curveball: any Disney song written by Alan Menkin. Need the motivation to get on with something? Just play Happy working song from Enchanted. Need a pick-me-up? Try Be our guest from Beauty and the Beast. Need a good cry? I defy anyone to listen to Aerial lose her voice to Ursula, the wicked witch in Poor Unfortunate Souls from I, without a tear. Colours of the Wind from Pocahontas, I could go on, but they are all great recordings, too.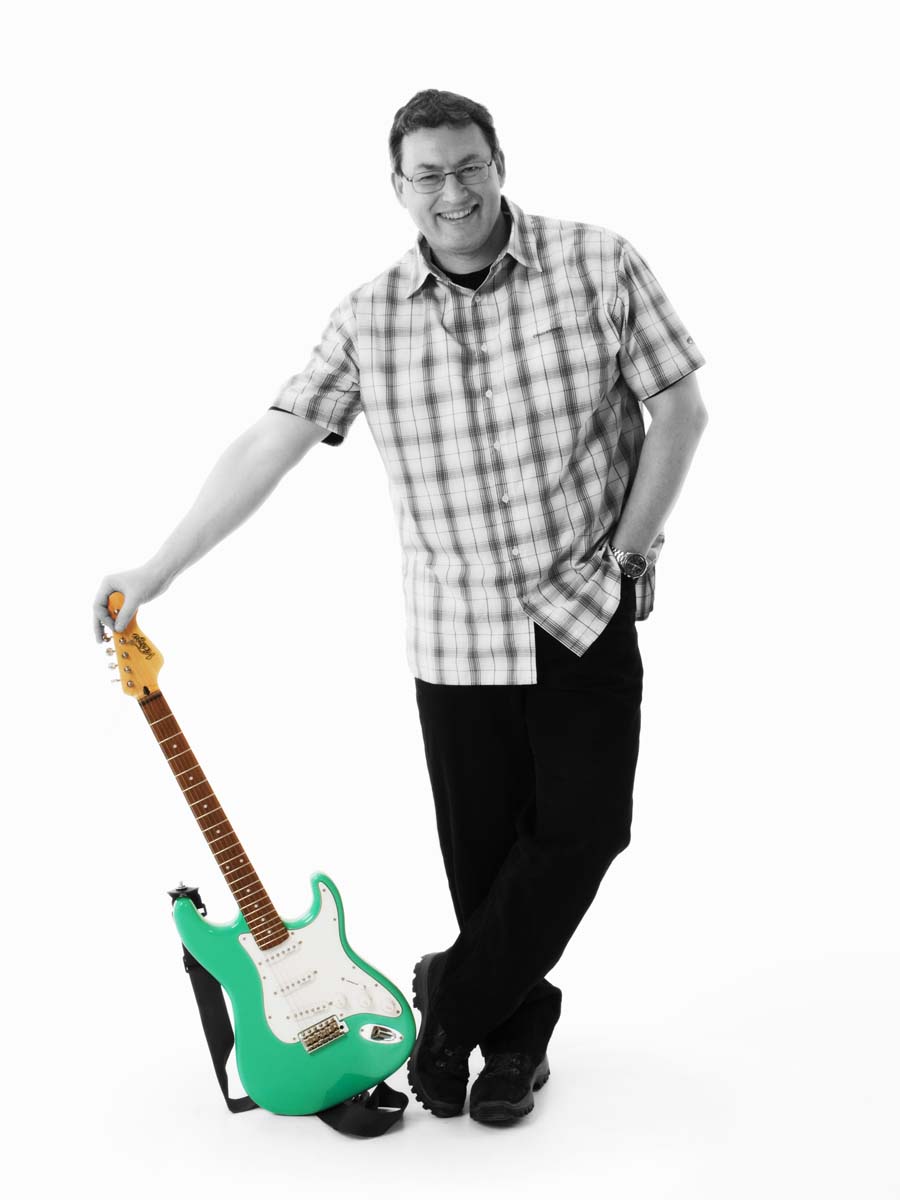 Analogue or Digital and why?
Quite a lengthy subject, this. I don't have the 'normal' hi-fi perspective on this because I spent most of my working life in recording studios which has shaped my views.
I think you have to break it down to 'recording technology' and 'delivery technology' and how the introduction of digital technology affected audio quality as a whole.
So, delivery technology first. I assume you mean vinyl when you say 'analogue' because most domestic tape machines were not very good (OK Janine, I'll give you Revox/Tandberg/TEAC) Commercial tape recordings were iffy and accommodating a lovely, proper lined-up Studer C37 quarter-inch machine running 468 was unlikely for most; though I had one. In silver. Hammerite! Oh, how I miss it.
Vinyl became the delivery format of choice. It was stunningly cheap to make, very profitable, easy to transport, could have nice big colourful covers to divert your attention from how awful much of the music was and made people very rich. However, by the late '70s/early '80s, pressing quality was largely terrible, with the thickness, dimensional stability and cleanliness of disks at a real low point. As a format, it's fragile, noisy, has poor L/R separation, is subject to poor tracking at the extremes, suffers warping and did I mention fragile!
Ironically, turntable technology took a leap forward with the availability of Rega/Linn/Lenco/Garrard decks that could actually rotate at a constant speed and could track a low-compliance cartridge properly, just as the physical format turned to doo-doo.
Enter the CD. It suffered none of the foibles of vinyl, didn't scratch if you coughed, you could finish a four-pack/bottle of plonk before you had to get up and change the disk, it had mega channel separation, perfect frequency response/phase-linearity, and was laboratory-perfect; we were all very excited, but they sounded sort of harsh and nasty! A view that has perpetuated.
What was wrong? Well, several things, actually. Firstly, in the early days, most albums were issued on CD from masters that had been destined for vinyl release, so the bass was rolled-off, dynamics reduced etc. When replayed from CD, their true horror became apparent, hence the 'remaster' craze.
More importantly, the early DAC chips were poor in many ways. Specifically, the anti-aliasing filters tended to ring or sympathetically oscillate horribly, producing audible but non-music-related artefacts in the audio band.
However, like vinyl, the latest CD players suffer none of these problems and are capable of fabulous sound (with the right recordings, see below) just as, once again, the CD format is disappearing. History sadly repeats itself, which brings me on to:
Acquisition (recording) technology.
Disregarding direct acoustic techniques from the very early days, (which by the way, with modern playback equipment can sound amazing), the majority of recording over the last 80 or so years has been with magnetic media: firstly wire recording – I believe it's the longest-running recording technology – from the late 1800s right up to the late 1960s, the quality was not great, but very long recording times, over an hour!
These were eventually replaced by magnetic tape machines, which were very expensive but much better quality, so were immediately adopted for commercial recording. Throughout the '40s and '50s, the quality of tape improved enormously, thanks to innovations by BASF in Europe and AMPEX in the US, which largely ushered in the hi-fi era. Various additions were included through the late '70s until the '90s: DBX/Dolby A/Dolby SR noise-reduction etc., but the basic concept was just the same.
So, by the early '90s, we had the basic recording technology to make breath-taking recordings, but once again, we threw it all out for the lure of digital perfection. Beautiful 24-track machines were scrapped by the hundreds and replaced with digital workstations and computers because they were cheap, offered perfect recordings (yeah, right), and needed no maintenance or real engineering knowledge.
Simultaneously, we had entered the age of the bean-counters whose only concerns were costs. Digital technology meant studios (and broadcasters) could lose engineers/maintenance staff by the truckload and vastly reduce electricity consumption, so the survivors of this cull were forced to go digital.
Mega-expensive bespoke systems from AMS/Fairlight etc. were adopted by the elite but the majority of commercial studios adopted Pro Tools (AVID Audio back then).
The concept was fine, but the analogue-to-digital converters which were recommended by Pro Tools (which everybody used) were absolutely hideous: they had a very distinct sonic signature which in essence, turned everything to mush.
So, for a while in the mid '80s to mid- '90s, there was a bit of a perfect storm (a bit like Carcassonne): recording quality went downhill. The delivery format was compromised and the engineers who knew what they were doing moved on and became builders or, in my case, fitted kitchens for a while. Later, I started an audio company!
At the time, people hunted-out albums that were recorded on analogue tape because they reputedly sounded better. Well, folks, I have news for you: between recording and distribution is a little process called 'Mastering' (I could write plenty about that).
Many mastering engineers took fabulous two-track analogue masters and loaded them into Pro Tools to cut them up/tweak/order the tracks/add gaps/metadata etc. To make things worse, the majority of digital systems at that time ran at 48kHz, due to various reasons but mostly because they were descended from video standards, so the final assembled master was copied to a DAT tape for delivery either at 48kHz, leaving the glass mastering house to do the conversion to 44.1kHz or the assembled master was converted back to analogue and played into a DAT machine that could record at 44.1kHz natively (not many did at that time). Sadly, even the best recordings ended up going through multiple conversion processes before the final stages.
Perversely, many albums (recorded digitally) from that time, do sound better on vinyl, simply because the analogue process seems to suppress many of the digital nasties which are often prevalent at very high frequencies. Peoples' near-religious mantra that 'vinyl is best' does have some credence, but only because the recordings are filtered via an inferior medium. Wow, HiFi Pig are going to need a bigger inbox!
So, to sum up, it's a meaningless comparison because either can be very good or very bad, however, it is generally far more expensive to get stellar audio from vinyl than it is from digital sources, plus modern digital equipment and techniques are capable of recording quality technically superior to analogue, however, to be clear, if I were recording a session today and could choose any equipment I wanted it would be an Oteri MTR90 24-track (or two) running at 30-inches-per-second with no noise reduction, an early '80s Neve mixing desk, steel-plate reverbs, Neumann u87/AKG HD414/Beyer M160/Coles 4038 microphones and ATC monitoring. Heaven.
Finally, I just want to make a quick additional but important point: as much as I have discussed the technological aspect of all this, I would like to say that good recordings are made by well-trained and experienced engineers who know what they are doing, not by the technology. Years of experience, knowledge of microphones, correct positioning, studio craft etc. are far more important than the equipment and no audio engineers were better trained or more capable than those who went through the BBC training machine from the '50s until the late '80s. Wherever you are now, I salute you all.
You have the opportunity to dine with one person (living or dead), who would this be and why?
My Dad, who loved music and spent a lot of time building a terrific system which has been my gold standard ever since. We had stacked Quad electrostatics ('57s) actively crossed over with a Tractrix subwoofer built under the floor. Massive dynamics and imaging.
We lived in a terraced ex-council house in East London; we were very popular with the neighbours! He was a member of Mensa but resigned because he thought they were all stupid! If he was still alive, he would love what we do here at Leema and would probably be involved. Even now I sometimes think of ideas which would be great to talk to him about.
You're choosing the food, what would be on the menu?
I have been a Pescatarian for 40 years and increasingly, I find that the 'Posca' bit is shrinking. Oddly, I have never liked the taste of meat, even as a child. So, most likely, I would go for a really good Vegetable Pathia, Nepalese- or Ghurkha-style, with all the trimmings and a bottle of Indian Champagne (oops, not allowed to say that) Indian Methode Traditionnelle which is a magic combination – bubbles and burn, if you haven't tried it, you must. But it will change your life.
What's your tipple?
Really nasty, peaty Scotch. Laphroag as a minimum. Caol Ila preferred. Talisker as an everyday drinker, if I had to you understand.
Favourite book and why?
Another difficult one because I am a prolific reader and have worn out two Kindles! Skallagrigg by William Horwood should be compulsory reading and deals with a number of issues surrounding disability. It is made all the more poignant because the story is inspired by the author's own daughter.
Also, The White Hotel by D.M. Thomas. It involves a Holocaust survivor retelling her story to a psychiatrist but goes right off track in ways you will not easily forget.
Name a film you can watch time and time again.
Les Vacances de M, Hulot, Jacques Tati at his absolute best: no dialogue, gentle observed comedy, black and white, enchanting and a France that is a still (just) in La Belle Epoque, clearly the inspiration for the far less subtle (and funny) Mr Bean.
If you weren't working in the Hifi industry what would your dream job have been?
I would be a rock star and I very nearly was! But, I would definitely be dead now having gone out in a haze of drugs, alcohol and excess.
What will your epitaph say?
I am with Andrew Carnegie: 'The man that dies rich dies disgraced'. He was the equivalent of a multi-billionaire in the late 1800s and was America's richest man at the time, but he gave it all away in his last 20 years. He built Carnegie Hall in New York, dozens of other civic buildings plus over 3,000 libraries around the world. Tragically, so few of today's super-rich want to give it back. It should be made compulsory for the super-rich that 90% goes back to society.
For my part, probably something like, 'Was that it?'