Russ Andrews is the founder of the well known and well loved UK based retailer selling upgrades, cables and accessories and bearing his own name. Hifi Pig catches up with Russ and asks a few questions of him.
HP: What originally got you into the hobby of HiFi and what was the first project you built?
RA: When I was 14, a school friend's father, Mr Taylor,  had built a three-valve amp and a simple 10 inch speaker driver fitted to a plywood baffle leaning against the wall in a corner. He put a record onto the Collaro auto changer and the sound issuing from the speaker grabbed me by the ears! It felt like it fizzed in my brain and ran down my spine. I instantly knew I wanted what that system did! Over several years I gradually built my own valve based system that gave me a standard of musicality I found hard to better with early commercially available transistor amps.
HP: When we last spoke you mentioned that you felt that the hobby had changed its direction from the fifties etc. What changes have you seen and do you think the changes have been for the better?
RA: In the 50s and 60s every town and city could offer several shops selling radio and audio parts, plans and advice because there was a large market of experienced DIY enthusiasts to sell to. The radio DIY history went right back to the crystal radio kits of the early years of the 20th century. I was fortunate to grow up in an era when building things yourself and making things from scratch and from kits was a normal activity. Mr Taylor had built his own TV set in 1952 ready for the Coronation broadcast! At school I was put in charge of all the audiovisual equipment operating and repair – on call at any time! How times have changed. Can you imagine a school allowing a pupil anywhere near live electricity now?
The big change, therefore, was the rising prosperity of the 1960s and the consumer revolution. Don't build it, buy it on finance if you don't have the cash.
Product lines ran for years then. They might last a year now!
The change since the 50s/60s has benefitted technical innovation and improvement, but at enormous cost to the environment. So much redundancy, so much scrap and pollution. I hate to see perfectly good kit scrapped because you can't get the parts to repair it and a new one is so cheap to buy. For many years I have been advising enthusiasts to repair and upgrade old Hi-Fi amps, preamps, speakers and turntables because the results can be startlingly good.
HP: When did you launch the Russ Andrews brand and what was the thinking behind it?
RA: The first Russ Andrews product was Clamp 1 in 1982. I had spent a year in the USA across 1981/82 trying to set a distribution network for Nytech and ARC loudspeakers. It was a failure but I came across a mains spike suppressor that proved to be very useful in demos. Anyone who has tried demonstrating a Hi-Fi system in a hotel Hi-Fi show in the USA has faced the enormous RFI problems we were not aware of in the UK. Back home I tested the same type of suppressor and discovered we had a problem with RFI too!
I launched Clamp 1 successfully and then researched a much faster component to partner with it to absorb much more of the spike/RFI interference getting onto the mains. I replaced Clamp 1 with SuperClamp, got better results and a more successful product that still sells well today. I followed this up with Torlyte equipment supports and a Russ Andrews product range was developing. In 1986, when demonstrating Torlyte at the Chicago CES show, I found Ray Kimber showing his cable in the room directly across the hall from me. A momentous meeting!
HP: What were the big sellers when you first launched and what products are the big sellers now?
RA: It started slowly, a product at a time as I worked my way through the seemingly endless problems holding back the complete reproduction of music as I heard it. Things like frequency response, distortion and dynamic range seemed to be pretty well sorted but I knew we were a long way from the experience and emotional reaction I had listening to live music. As I identified and solved each problem a product got added to the range. This continues today, with each development building on the last, so we hardly ever drop a product from the range. They exist to solve real problems rather than to fill a space in a marketing range.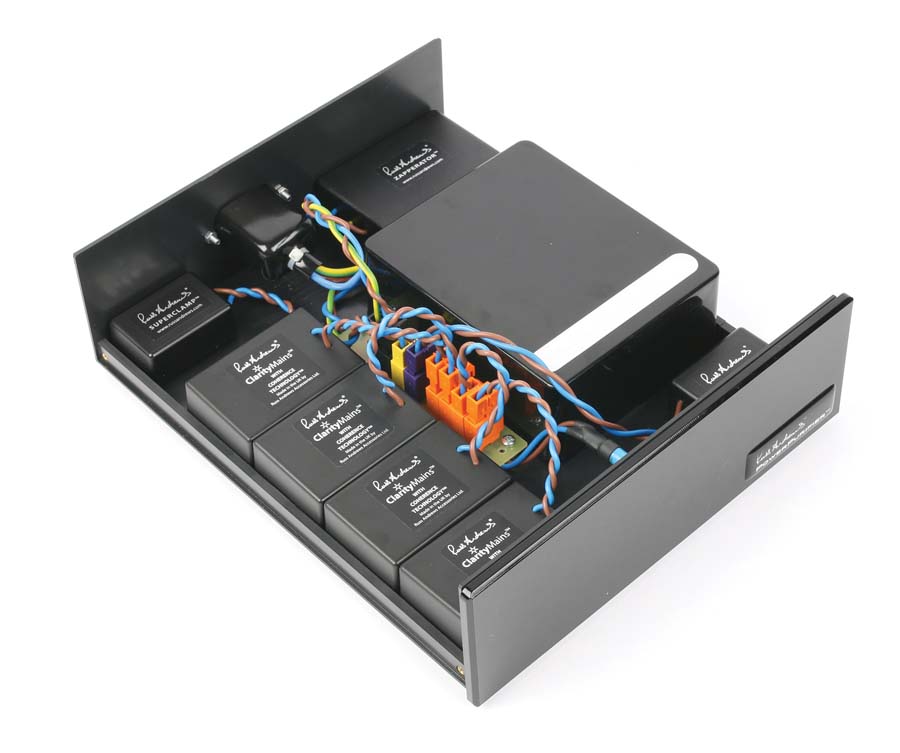 HP: How do you feel the internet has changed the retail market in HiFi and how has the internet affected the Russ Andrews brand itself?
RA: The retail market was dying slowly long before the internet was even conceived. The huge dealer network of the early 1970s lived on a boom market. It couldn't last as HiFi went out of fashion under pressure from new things to spend money on cars, owner-occupation, foreign holidays, computers etc. In my view, the internet exploits the weaknesses of retailing as a distribution paradigm. As a manufacturer and distributor, Russ Andrews has always sold directly to the public very successfully. First through a Mail Order Catalogue and then through the internet as an online retailer. The internet has allowed us to sharpen up our order taking, delivery, customer service and massively increased the amount of information we can make freely available to our customers. The customer experience is much better delivered through a good modern website than we ever could with a printed catalogue and huge team of sales advisers.
HP: Do you think it advantageous to the industry overall for it to move more towards a "hobby" based "pastime" and if so why?
RA: I think HiFi needs to regress further back to its hobbyist roots. It really isn't and never was a 'mass market 'interest. It is a niche, specialist hobby like classic cars, horology, rock climbing, watercolour painting, crown green bowling, you name it.
HP: You will have seen many products come and go over the years but if you were to have to pick out one standout product that changed the course of HiFi what would it be and why?
RA: In my time in Hi-Fi, it was the LP12 turntable. It marked the turning point of the "old world' of the 1950/60s thinking to the 'new' of the 1970/80s – when the loudspeaker was the most important component to when the source – the turntable – became the most important.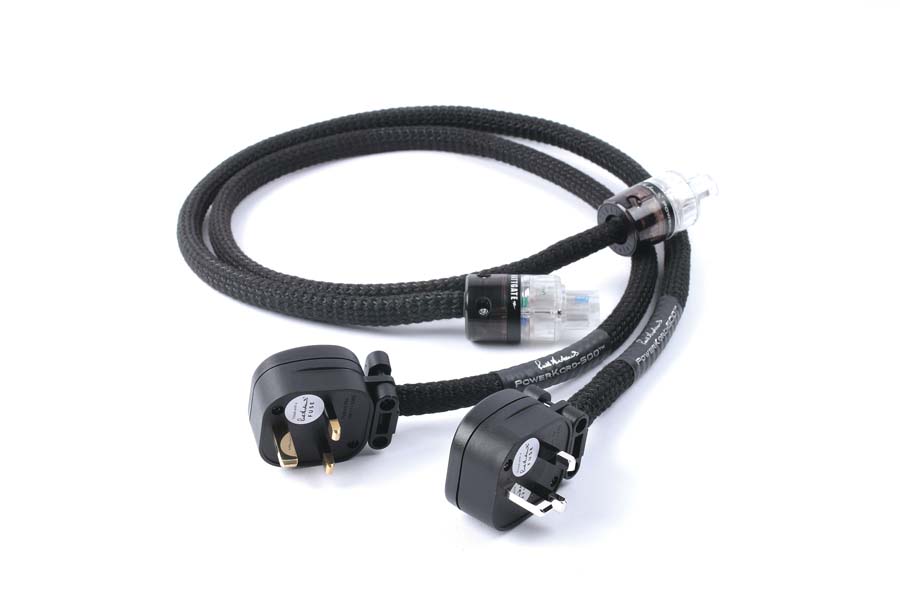 HP: Streaming services, computer audio and the way we access music has changed dramatically over recent years, what are your thoughts on these developments and how do you feel they affect the way we as music lovers interact with music?
RA: Computer audio has taken the heart out of listening to music. It has made it like fast food, something you consume on the go. You can hear lots of music that way but you can't listen to it. That takes concentration free from distraction. Sitting down and listening to a piece of music a symphony, an album, from start to finish. Young people have no time for that anymore. Most are amazed that we do it. Encouragingly, some really take to the practice if you can take the time to engage them. All is not lost, I think.