KEF has announced the launch of the MUO, a new wireless Bluetooth speaker.
MUO has been created by KEF in collaboration with award-winning designer Ross Lovegrove, who previously worked with the brand when he designed the Muon loudspeakers – costing £140,000 per pair.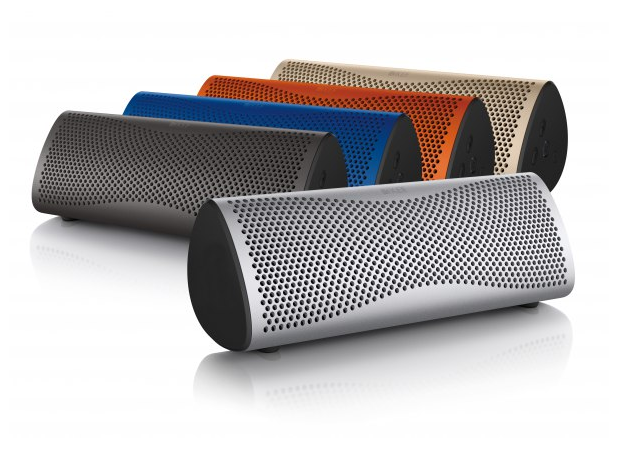 KEF engineers worked with Lovegrove to create a strong moulded internal enclosure to house MUO's innovative drivers, digital-to-analogue converter (DAC) and other internal components. These are encased in an acoustically inert outer shell of extruded aluminium, with soft rubber feet optimally positioned for MUO to be sat at exactly the right angle for desktop use.
KEF has created an ingenious miniature version of the legendary Uni-Q driver array – used in the Muon, Blade and Reference loudspeaker models – and using the same FEA modeling techniques. Unlike the small drivers in ordinary portable speakers the MUO's miniaturised Uni-Q driver array decouples the tweeter dome from the outer cone by a flexible membrane. This means the whole diaphragm is free to pump out midrange frequencies as powerfully as a conventional driver, while allowing the tweeter dome to move independently, thus reproducing the higher registers with pinpoint accuracy. The mid/bass cone is profiled to act as a waveguide for the tweeter, further widening the soundstage.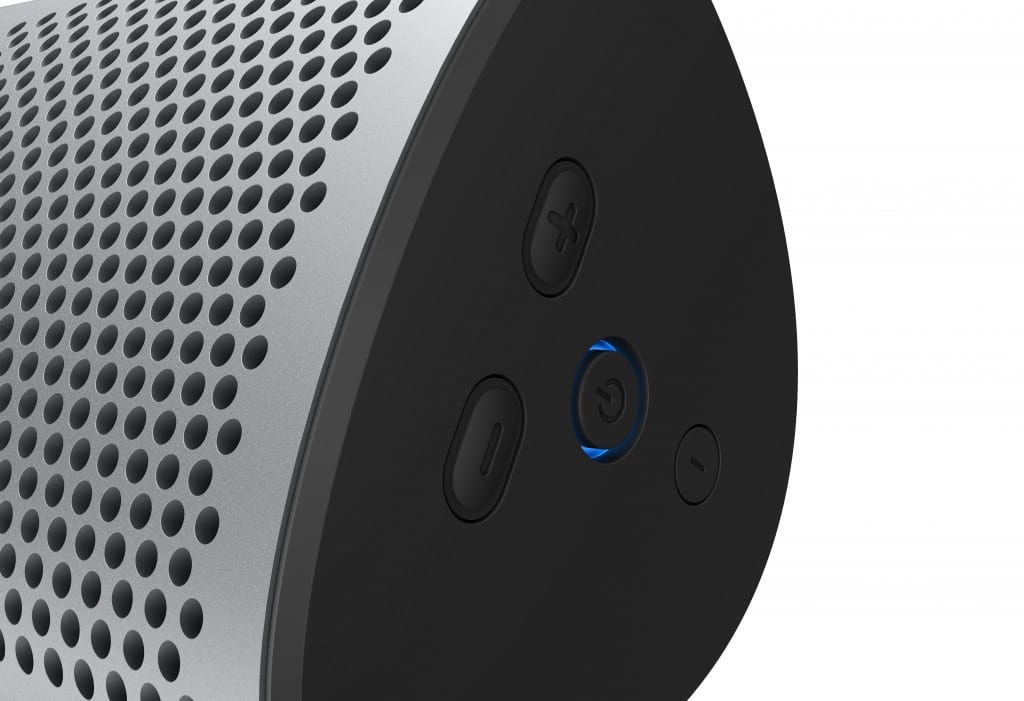 Flanked by the twin driver arrays is a long-throw auxiliary bass radiator, engineered to maintain its rigidity over the entire surface, ensuring it delivers the kind of tight, clean and generous bass extension you'd normally expect from a far larger and more costly product.
You can synchronise a pair of MUOs, to stream stereo sound via Bluetooth aptX. Alternatively, when you want to place them far apart – at a party for example – simply select the 'Dual Connect' party mode to replicate the same full-range response in both speakers, so that everybody gets the full benefit of the music you're playing.
MUO also comes with an internal sensor that automatically optimises its output to suit its orientation. Non-Bluetooth connection is also straightforward, thanks to a 3.5mm Aux input.
Most Android devices will also connect effortlessly to MUO via its NFC 'Tap-to-Pair' function: simply hold the device against MUO's surface and they'll be paired and ready to stream in seconds. The MUO's design come in a choice of five suitably cool finishes: Horizon Gold, Storm Grey, Light Silver, Neptune Blue and Sunset Orange.