Monster, which has just launched its first ever on-ear wireless, washable headphones; the iSport Freedom has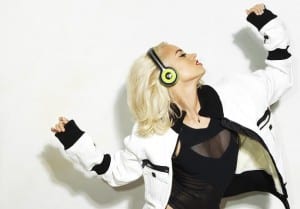 appointed Sky 1's Got to Dance judge and ex-Pussycat Doll, Kimberly Wyatt the new face of the Monster iSport range.
Discussing her new partnership with Monster, Kimberly said: "I am delighted to be welcomed into the Monster family. Working in the music industry I am constantly searching for the best ways of integrating great music into my exercise routines. Thanks to the iSport range I am able to immerse myself in flawless sound, forget about the hassle of tangled wires and focus on working out to achieve my fitness goals."
Freedom's design is said to be ideal even for intense workouts, and the anti-microbial soft ear cushions ensure bacteria-free comfort. They they are also fully washable, allowing sports enthusiasts to easily clean them so they are ready to use for the next workout in the gym, on the slopes or wherever.
Price for the Freedom on-ear headphones is £240