Henley Audio have announced the full UK introduction of Klipsch's all new Reference Premiere speaker range.
This being the second generation of the range, the new Reference Premiere series has been expanded to 18 models – including Dolby Atmos®-enabled components, subwoofers and purpose-designed surround sound devices. However, it's not just a case of adding more models as every new Reference Premiere speaker features the latest technological audio advancements, material upgrades, and cosmetic details.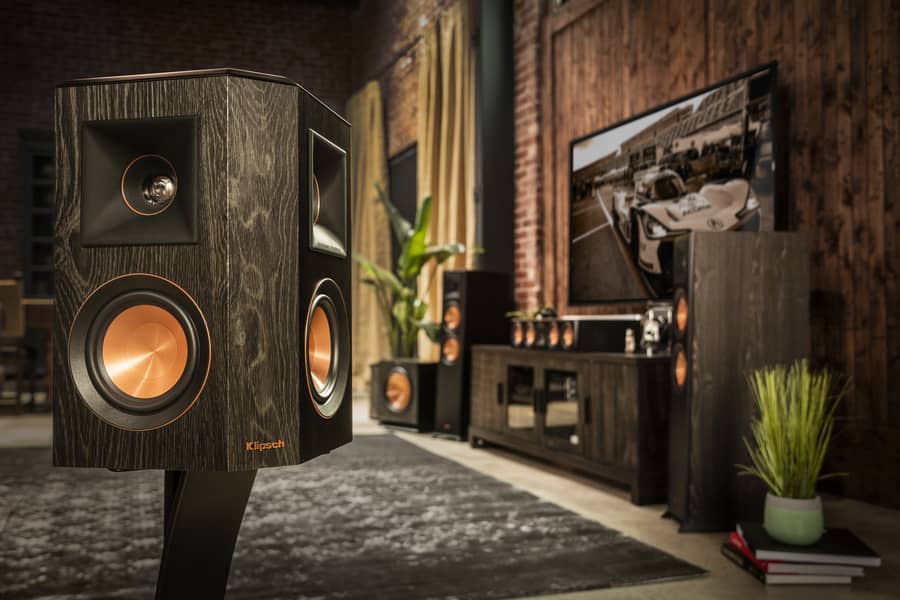 Product manager for Klipsch, Michael Buratto, says of the new range: "We've taken the successful foundation of our best-selling speakers and enhanced them to create the hands-down, best-sounding premium speakers on the planet at these price points."
All Reference Premiere speakers use proprietary Tractrix® horn technology to improve high-frequency response and extension, while enhancing imaging and dynamics. The horn features a compressed, moulded silicon face that's mated to the 90×90 Tractrix horn, with computer-modelled phase plugs that act as a mechanical filter for a smoother, flat frequency response as well as physically protecting the tweeter. Behind the horn, an exclusive Linear Travel Suspension (LTS) tweeter boasts a ceramic magnet housing and is vented to reduce the presence of standing waves behind the diaphragm. The diaphragm itself is a lightweight yet rigid titanium construction. Like with the previous generation Reference Premiere range, Klipsch's signature copper-spun Cerametallic woofers and Tractrix reflex-ports provide low frequencies. Not only do Cerametallic woofers look striking, they are also light and rigid. Inside the woofers, the Cerametallic cones are mated to a dual-layer, copper-wound voice coil for exceptional conductivity. They're then housed in a non-resonating stamped-steel basket that's secured to a large magnet motor.
The speakers come in ebony or walnut furniture-grade finishes with black satin painted, scratch-resistant baffles and sturdy, yet flexible magnetic grilles. Pre- installed cast aluminium feet and copper trim rings complete the look.  The new SPL subwoofer range has been specially engineered to complement the new Reference Premiere speakers. The SPL-100 (10" driver) and SPL-120 (12"driver) are available in the same ebony wood finish as the speakers, and also feature Cerametallic woofers.
Prices range from £400 for a pair of bookshelf speakers (RP-400M) up-to £2400 for a pair of Dolby Atmos-integrated floorstanders (RP-8060FA). You can experience the new Klipsch range in Henley Audio's rooms at The Bristol Hifi Show, Room 418 and the Bristol Suite.
READ MORE HIFI NEWS WITH HIFI PIG