Electro pioneers Kraftwerk recently upgraded their PMC monitoring system to a 9.1 Dolby Atmos set-up so that they could compile 3-D Kraftwerk Concert, an audio/video documentary collection that was released at the end of May 2017.
Kraftwerk said that they chose PMC twotwo monitors "because they perfectly complement the existing PMC IB2S system, which was installed in Kling Klang Studio in 2004".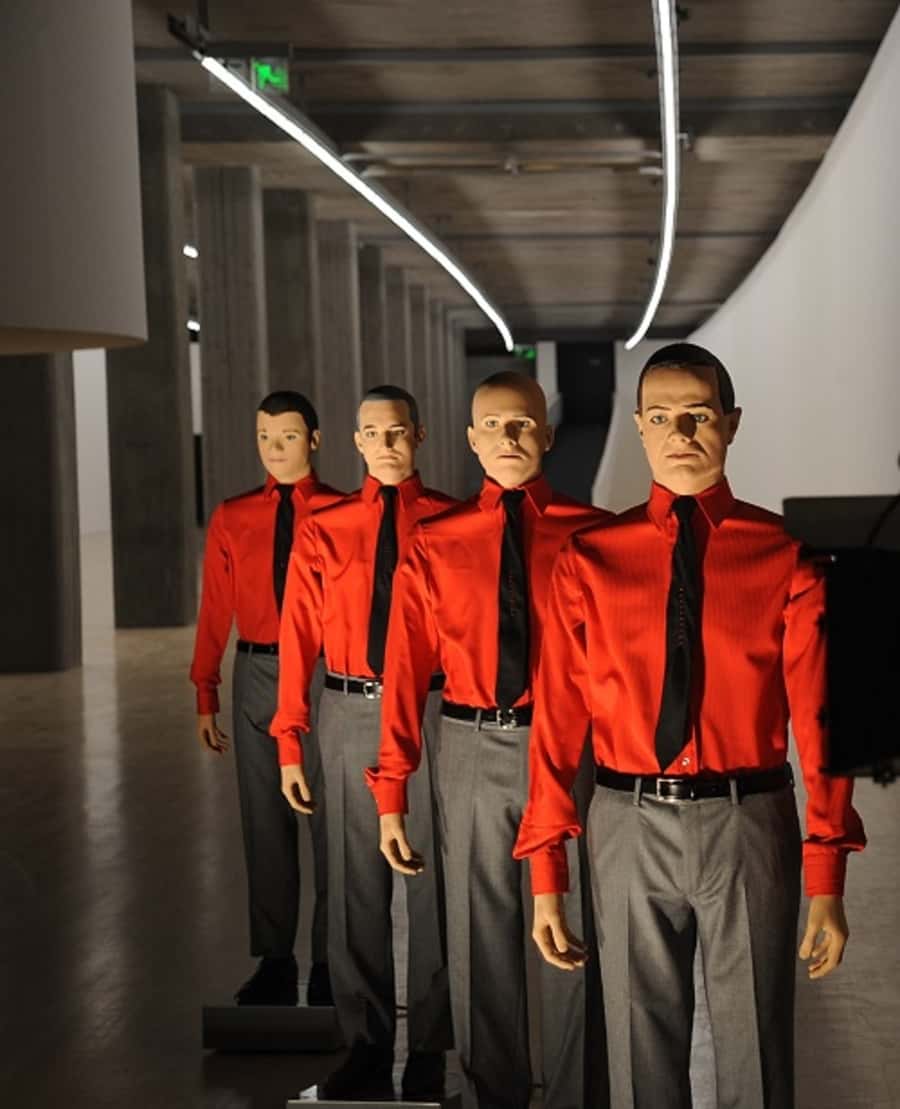 Over the last five years the German band has toured a selection of its classic albums in full, putting on lavish 3D multimedia art performances in leading museums and art galleries around the world. Material from these concerts forms the basis of the new release, which is available in six iterations including a deluxe version in a box with four Blu-Ray discs and a 228-page art book, a vinyl collection and a CD set.
As long-term PMC users, Kraftwerk already had a 5-channel PMC IB2S monitoring system in their Kling Klang Studio in Dusseldorf. To bring the system up to 9.1 Atmos specifications, the band invested in a pair of PMC twotwo.6 and a pair of twotwo.8 speakers, plus a PMC twotwo Sub2 active subwoofer. With this new set-up, Kraftwerk could re-work a huge collection of audio material.
The decision to upgrade to a Dolby Atmos setup using additional PMC monitors was made by Ralf Hütter and Fritz Hilpert, who was responsible for the 3D and 2D audio mixing. The choice was an obvious one, given that they were already very happy with their existing IB2S system and wanted "monitors that complemented its signal accuracy, excellent dispersion and unparalleled level of image integrity".
Released through Parlophone, 3-D Kraftwerk Concert features eight classic Kraftwerk albums in chronological order. These include Autobahn (1974), Radio-Activity (1975), Trans Europe Express (1977), The Man-Machine (1978), Computer World (1981), Techno Pop (1986), The Mix (1991) and Tour De France (2003). All eight albums were filmed and recorded between 2012 and 2016 on the band's 3-D World Tour in locations such as MoMA (New York), The Tate Modern Turbine Hall (London), Akasaka Blitz (Tokyo) and the Sydney Opera House.
Kraftwerk are currently performing their acclaimed 3-D live show as part of an extensive European tour that includes 17 dates in the UK and Ireland. These represent the band's first live UK concerts since the Tate Modern in 2013.