LampizatOr's new MM2 Phonostage uses many of the features, trickled down from their flagship MC1 Phonostage. It is designed with a smaller footprint, and to suit a smaller budget.
PSU
The analogue signal section is identical to the MC1, with the power supply being silicon rather than the big, heavy (and much more expensive) tubed PSU of the MC1.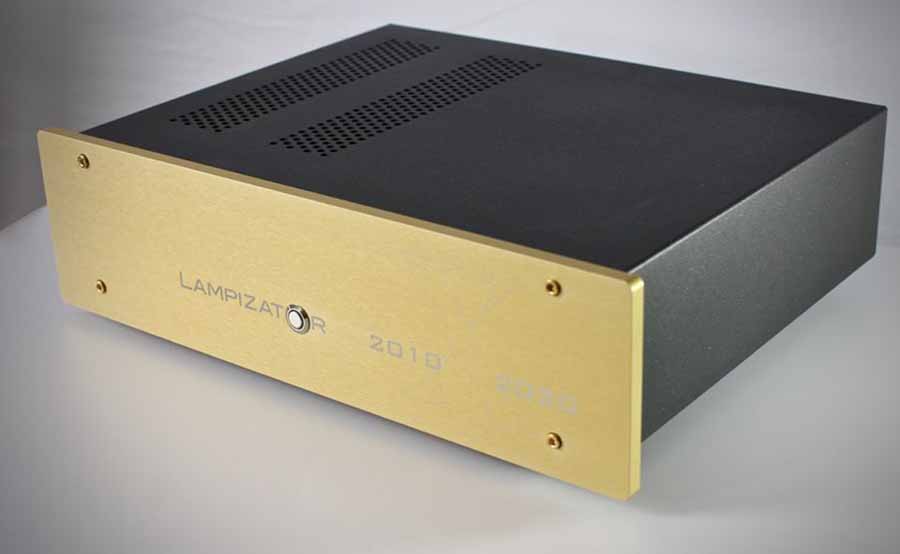 Chassis
The MM2 is built on the same elegant chassis as the Amber 3 DAC, with a 10mm thick aviation grade aluminium front panel, that is available in black, silver or champagne.
Features
MM cartridge compatibility with 47k input. SUT compatibility for MC cartridges. Suitable for even low output cartridges. Perfect RIAA tracing. Copper sheet capacitors in the signal output. Four-layer, fully shielded PCB. Regulated heaters with slow start function. Carefully selected tubes, with rolling possible.
LampizatOr's 10th Anniversary
To celebrate their 10th anniversary this year, the first 10 are available with this special anniversary marked front panel in champagne. The 10th anniversary upgradeis also available on other products in the LampizatOr range.
Price
3900€