All the latest Hifi brand news from CES 2019 in Las Vegas, USA.
MQA Expanding Into The Automotive Market.
MQA technology will be integrated within BlackBerry's QNX Acoustics Management Platform, which is used by leading OEMs to build secure and scalable software solutions for connected and autonomous cars. To mark the launch of the new integration, an MQA-powered listening experience will be demonstrated in a showcase vehicle at BlackBerry's booth #7523 LVCC North Hall, at the Consumer Electronics Show in Las Vegas this week.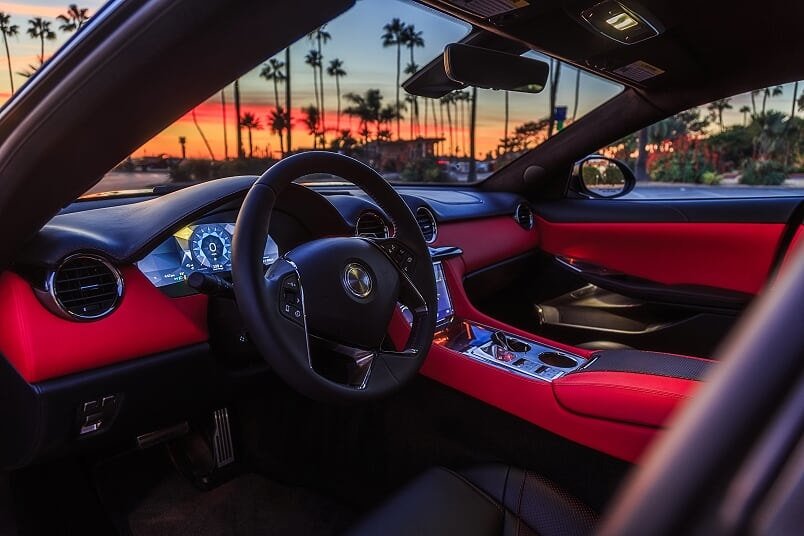 "As studio quality audio becomes the expectation of music fans, at home and on smartphones, consumers will also demand the best quality in the car. MQA's integration with BlackBerry shows that it can be possible for manufacturers to deliver on that promise", said Mike Jbara, CEO of MQA.
NAD Launch M10 Amp At CES
NAD Electronics, are using CES 2019 to launch a new and unique Masters Series product, the M10, a BluOS™ enabled amplifier that can serve as the heart of a whole-home system. In its simplest form, the M10 (£2199 UK MSRP) is an ultra-high-performance streaming amplifier or it can be combined with other players in a BluOS ecosystem of wirelessly networked music players throughout the home for a whole-home audio system.
The M10 will be available in February 2019.
PSB Updates Alpha Series Speakers
PSB Speakers, have launched an all-new range of Alpha speakers at CES 2019. Four models in all, the new Alpha Series is comprised of compact monitors P3 (£179 per pair) and P5 (£299 per pair), a centre channel C10 (£249 each) and a tower model T20 (£499 per pair). Additionally, all four models are available now in a choice of Walnut or Black Ash finishes.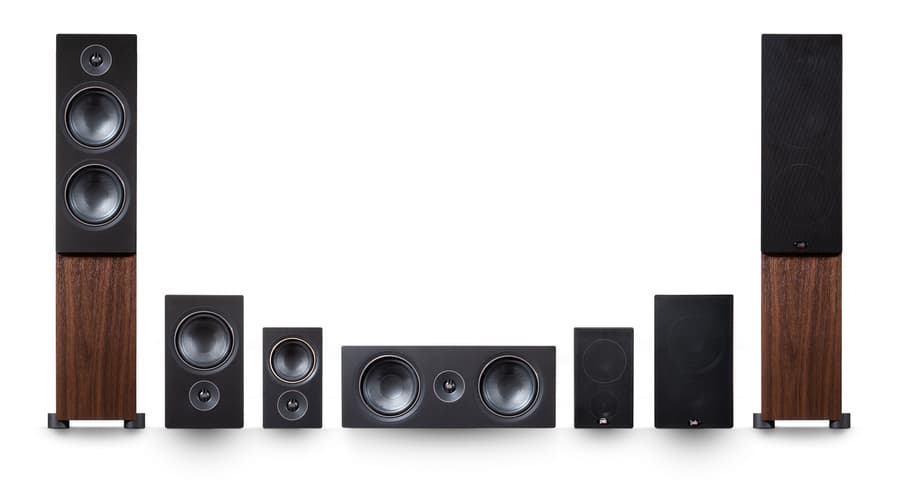 Key Features of the new PSB Alpha models include, ¾" (19mm) Aluminium Dome tweeter with Neodymium magnet, woofers with textured polypropylene cones and rubber surrounds, 5-way, gold-plated binding posts plus design and final voicing engineered by Paul Barton.
The new PSB Alpha Series and NAD M10 will be on display at CES 2019 in the Lenbrook Suite 29-236 at the Venetian Hotel in Las Vegas, January 8-10, 2018.
Mark Levinson 5802 and 5805 Amps At CES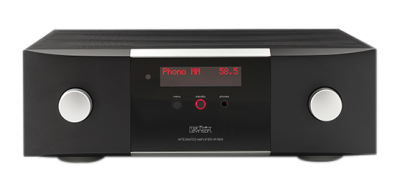 First shown at RMAF 2018, Mark Levinson are using CES 2019 to show their new 5000 series amplifiers to the public. Harman Say of their new Mark Levinson amps: "The Nº5805 (pictured) was created to deliver all of the performance and quality expected from Mark Levinson while implementing state of the art features and efficiencies gained from decades of superlative audio engineering. With a brand new industrial design, fully discrete PurePath circuitry, Mark Levinson PrecisionLink II DAC, MainDrive headphone power, and potent dual monaural class AB amplification, the Nº5805 and Nº5802 deliver luxurious fidelity with premium features and flexibility".
READ MORE HIFI NEWS WITH HIFI PIG