This year marks the 45th anniversary of Manger, which is something of a milestone and as part of their ongoing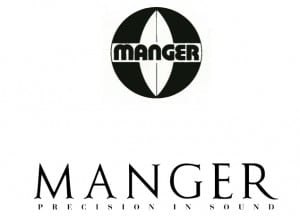 celebrations the German loudspeaker manufacturer has announced a new look and design for their brand. The company has also recently updated and rebuilt their website too.
Writing in the company's blog Daniela Manger wrote "This new website will give us the chance to tie in the topics that matter to us, and talk about the things that are important to us and our business. We hope that you feel at home on the new website and that you will come back often. Your feedback and patronage means everything to us and we hope that the new website will even bring us closer online".
The new branding includes a new logo which will be at the forefront of their communications her on in.
Changing our design has been a well considered step, and while we have thought about it in the past, we felt that now is the right time. Over the past 45 years, you've seen our products become more elegant as well, even winning prestigious product design awards.
Daniela continued "We are proud of our heritage and proud of the revolutionary loudspeaker systems that Josef W. Manger started many decades ago. And what drove him 45 years ago still drives us today: or promise "precision in sound" that we have always carried with us and will continue to do so in our claim."
Hifi Pig and the team wish Manger continued success.