Harman Luxury Audio will be unveiling No. 536 monaural amplifier from Mark Levinson on Thursday May 14 at MOC Munich, Atrium 4, First Floor, Room F119.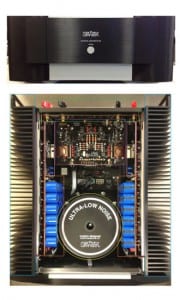 Todd Eichenbaum, Harman's Head of Luxury Audio Engineering will be introducing the new design and performance of this fully discrete 400W class AB power amplifier which Harman say is a worthy partner for the No. 52 preamplifier.
On the same day Harman's Luxury Audio Vice President Jeff Poggi will be present for face-to-face meetings and interviews.
Room F119 will also host the full Mark Levinson range of products, the new Revel Concerta2 speakers, Revel Performa3 and Ultima2 speakers, and from JBL some special custom finish Everest DD 67000 and K2 S9900 speakers.