The MCRU Ultimate cable first appeared five years ago, and the Huddersfield, UK based company said it has been making improvements to it ever since.
The new Ultimate MKV power cable has an active earth shield and screening to prevent the pick up of RFI, it has Quantum technology and MCRU's special internal filtering inside the mains plug and IEC connector.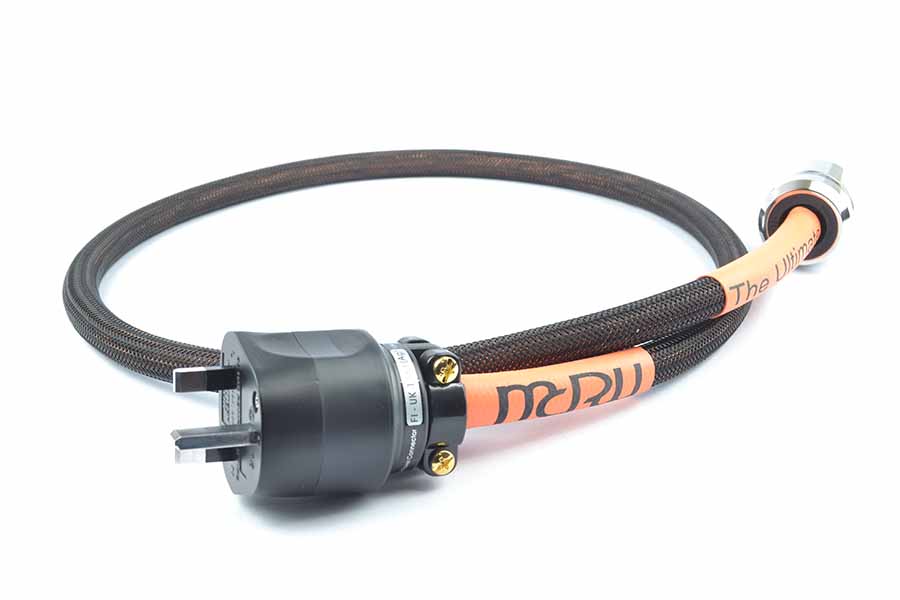 Furutech Plug & Connectors
The fuse is Synergistic Research's new Orange and the cable features a newly developed carbon-infused outer braiding. The new Furutech silver-plated mains plug and FI-48 NCF silver-plated IEC are fitted as standard.
Price & Availability
Available now, starting at 0.7 metres priced from £750.