RiCables are designed and manufactured in Oleggio, near Milan.
The cables are designed for "the lowest impedance, capacitance and are soldered to low distortion terminations", they carry a lifetime warranty.
High-End Invictus Cables
The RiCables offering is four separate ranges of cable, from the entry-level Primus, through Magnus and Dedalus to the High-End Invictus, including RCA, XLR, Speaker, Coax, HDMI, Power, Subwoofer, Phono cables, and binding post links.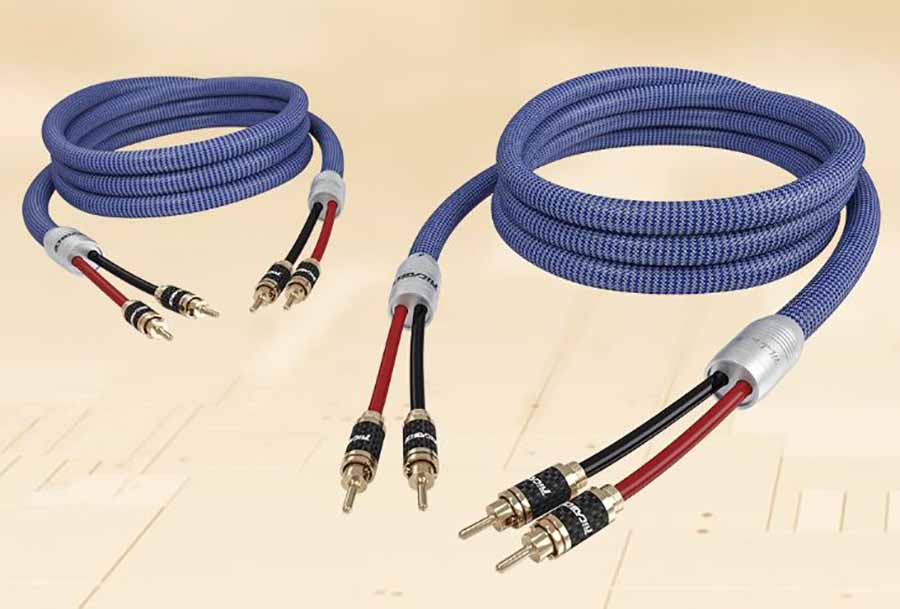 Mian Distribution
Andy Moore of British distributor Mian told us: "After many 100's of hours auditioning cables we have found a range that  offers incredible value and displays no frequency tilt or crashing unnatural brightness, rather these cables are super detailed yet warm and natural, offering a vast soundstage that gets larger as you move up the range. Bellissimo.!!".
Prices
The prices start with the Primus with a 1m interconnect priced at £88.00 and a 2m pair of interconnects at £179.00 terminated. They go up to the Invictus speaker cable at £1132 for a 2m pair.
All cables regardless of price point are manufactured in Italy.