The board of Mitchell and Johnson, British audio manufacturing brand, has announced that Haydn Abbott has been appointed to the position of non-executive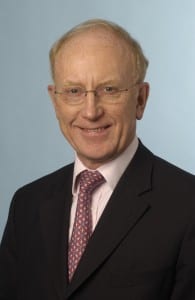 chairman of the company, with immediate effect.
Abbott is the former managing director of Sony UK, with responsibility for all product sectors within consumer and non-consumer electronics, and vice president of Sony Europe for broadcast and professional AV products in the EMEA region. He is currently a non-executive director of Nomad Digital, director of Fenners Consulting and chairman of the international children's charity, Railway Children.
CEO Paul Mitchell says, "We are delighted to welcome someone with the qualities and experience of Haydn Abbott as our new non-executive chairman. His time spent as managing director of Sony UK and VP Sony Europe gives him a hugely valuable understanding of and insight into the consumer electronics world and in particular the hi-fi sector. As we expand the business into new markets Haydn's knowledge of the international CE business will be a great help to us. The board looks forward to working with Haydn to grow and develop the Mitchell and Johnson business."
Commenting on his appointment, Haydn Abbot says, "When I first met with the board of Mitchell and Johnson I could tell it was a business with a very exciting future. The business owners have grasped the emerging market trends for hi-fi separates, streaming and portable audio and produced a product road map that firmly addresses the needs of the consumer. I look forward to contributing to the growth of this young company to help ensure its success."