Stenheim, Wadax and Fono Acustica were making some high-end sounds in this room. This was the world premier for the ATLANTIS digital line and consisted of the Atlantis transport (SACD, CD, Blu-Ray); Atlantis Server and the Atlantis DAC. Fono Acustica who are from Spain (we spoke to at last year's show) make some exquisite looking cables. Stenheim's Reference speakers moved the air powered by the American VTL Siegfried monoblocs. .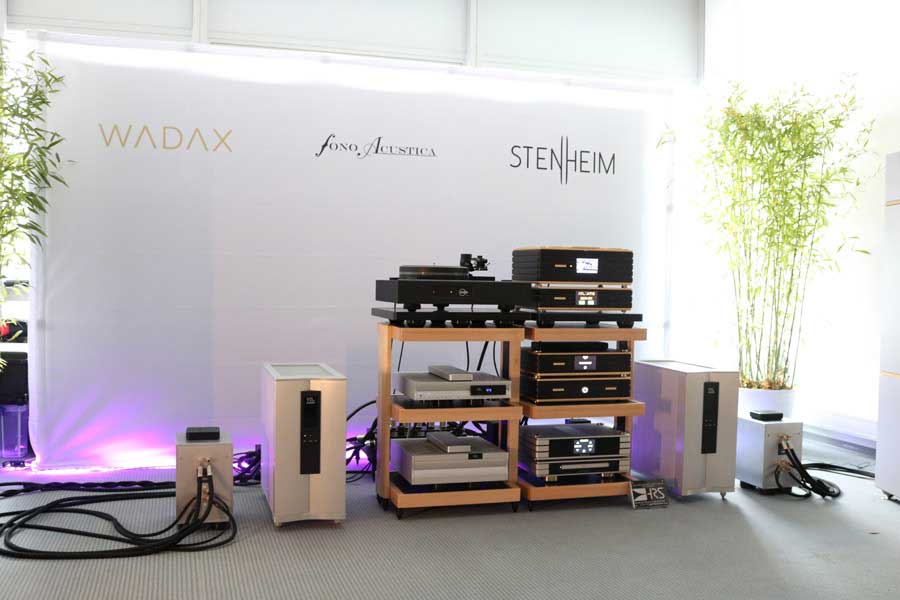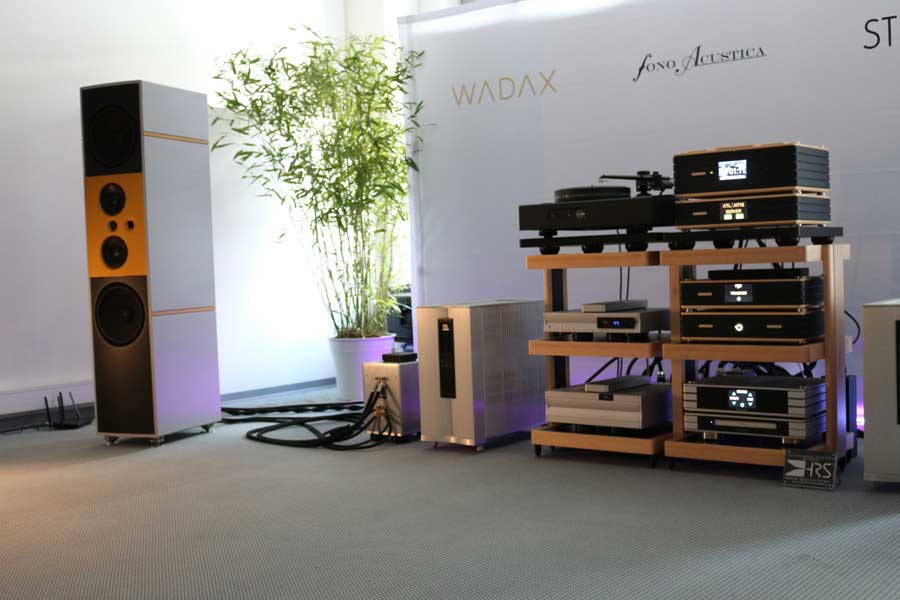 Soulutions electronics, a De Baer Saphir turntable and Rockport Technologies' Cygnus loudspeakers. Racks are by Critical Mass Systems.
Vandersteen loudspeakers, Harmonic Resolution Systems racks and Brinkman turntable and electronics.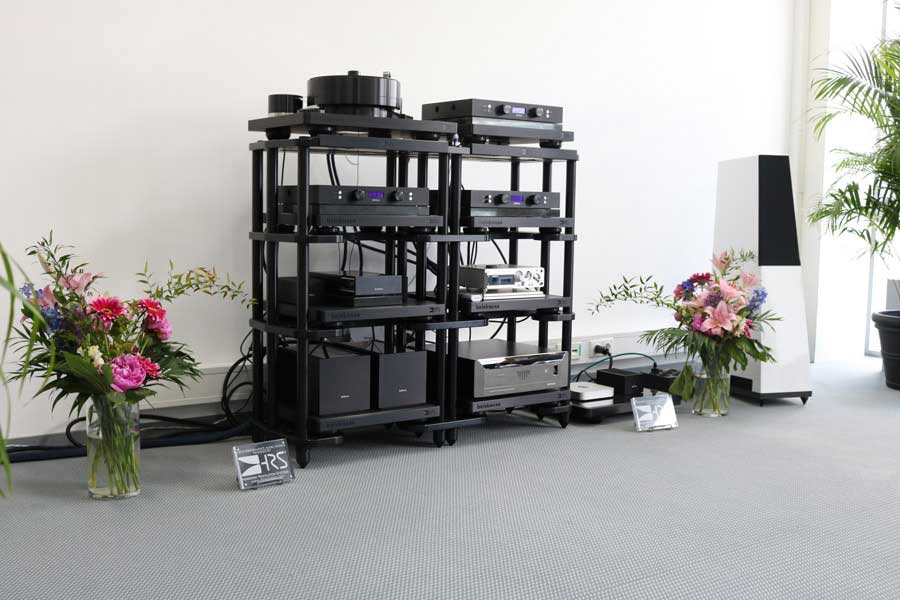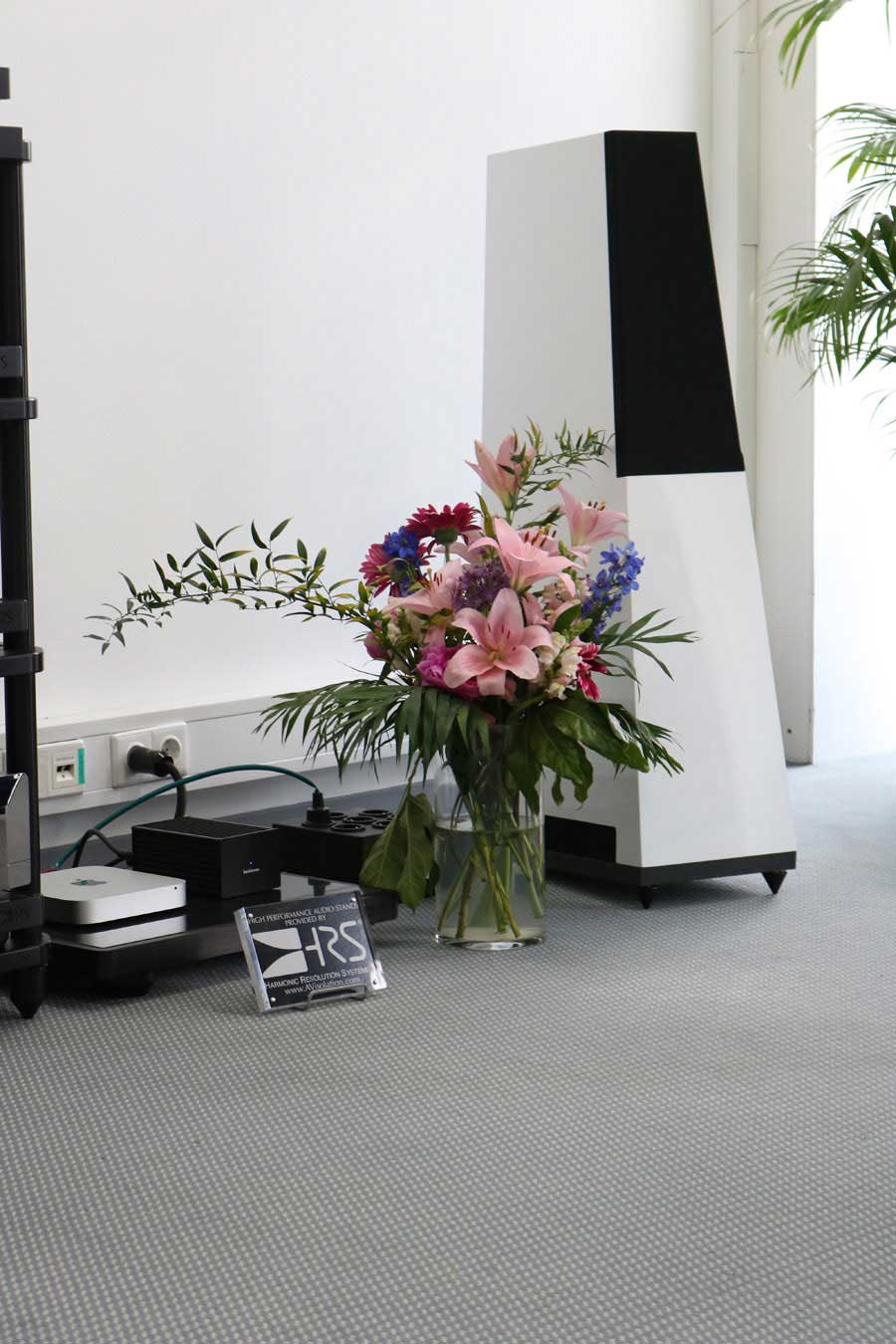 From WOD Audio we had a Bergman Galder turntable with their Magne ST tonearm from Denmark through a Thrax Audio Orpheus phonostage, North Star Magnifico CD Player and Kubala Sosna cables. Speakers were unknown.
Meitner, Emme Labs, Lanche Audio and CRTech