Burmester 
You couldn't really miss this brand as there was a Bugatti Veyron kitted out with their music system on their floor plus other luxury cars elsewhere in the show. They certainly had a lot to tell us and the very hot room was packed with people eager to see what was under the ominous white box on the rack. After a long speech by Dieter Burmester's successor (Dieter passed away in 2015) the box was lifted to reveal Burmester's first turntable. Needless to say it was kitted out in the company's familiar chrome finish that will appeal to some and not others…thought they call them their "chrome jewels".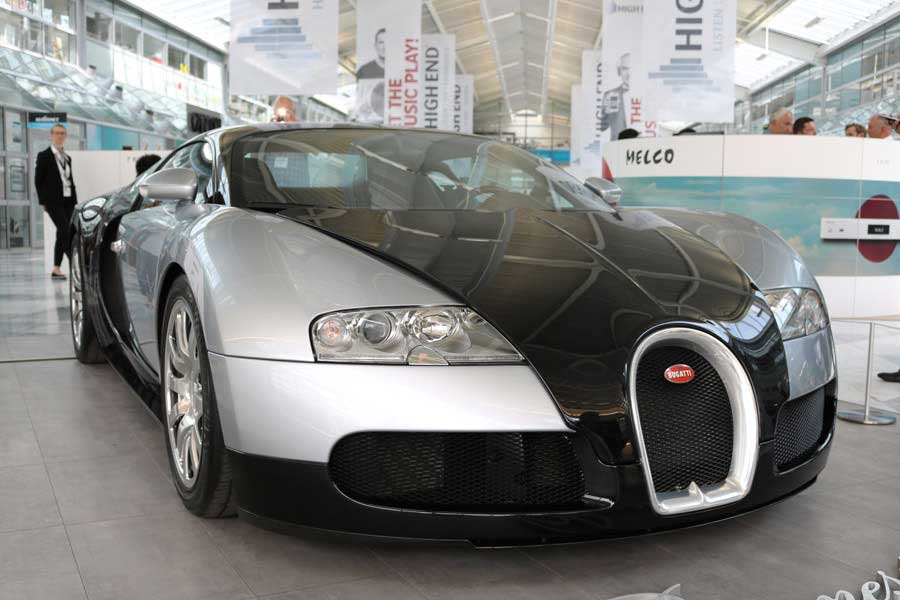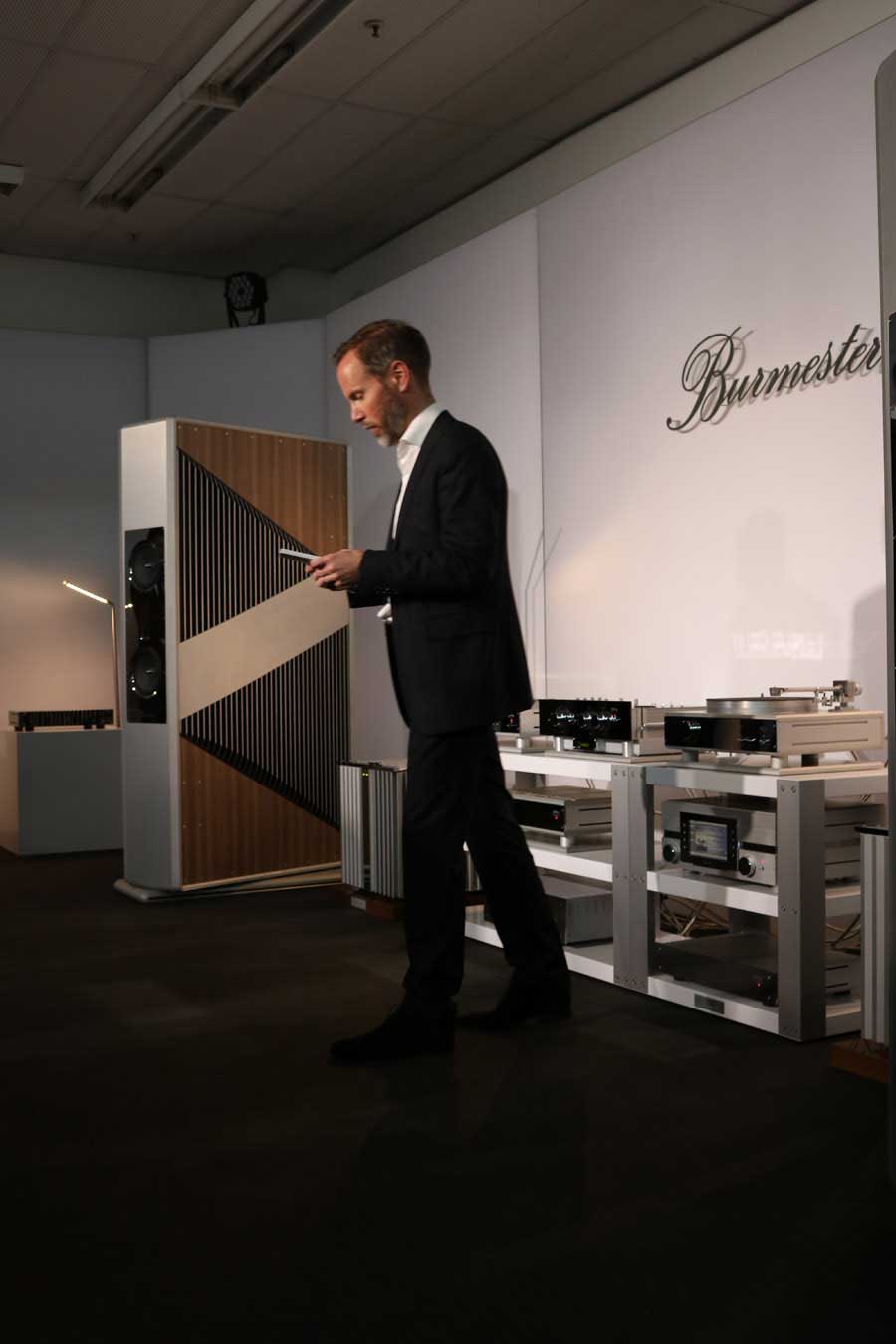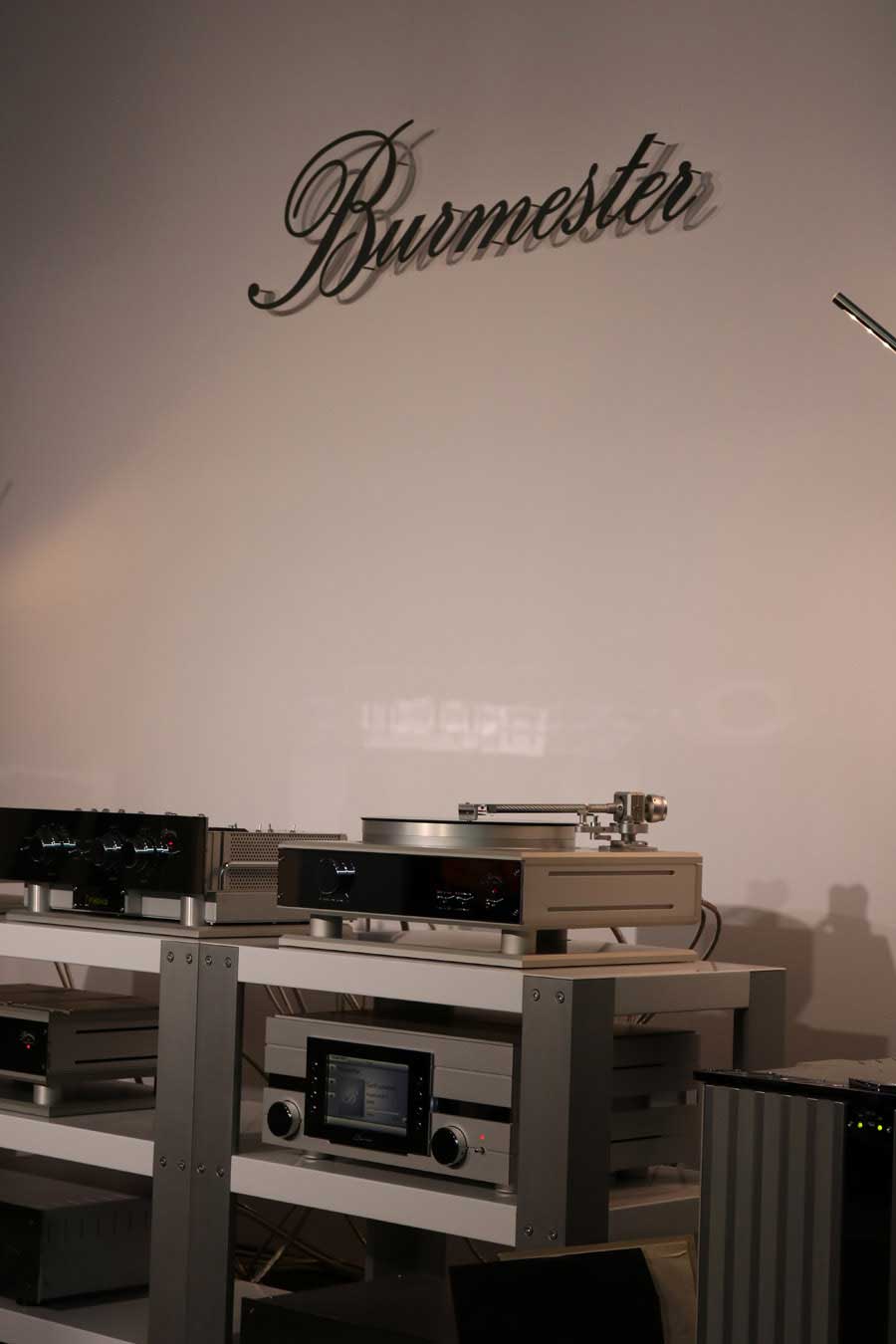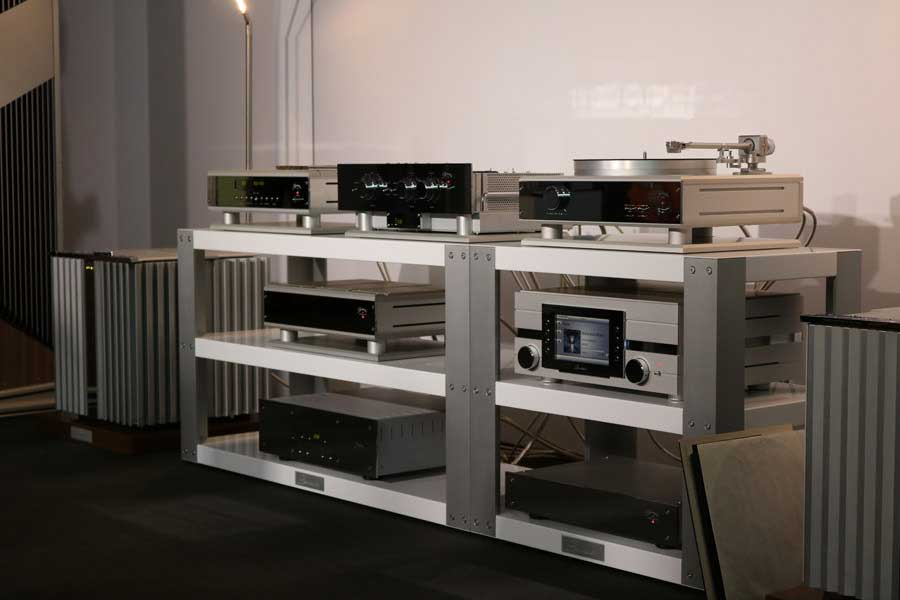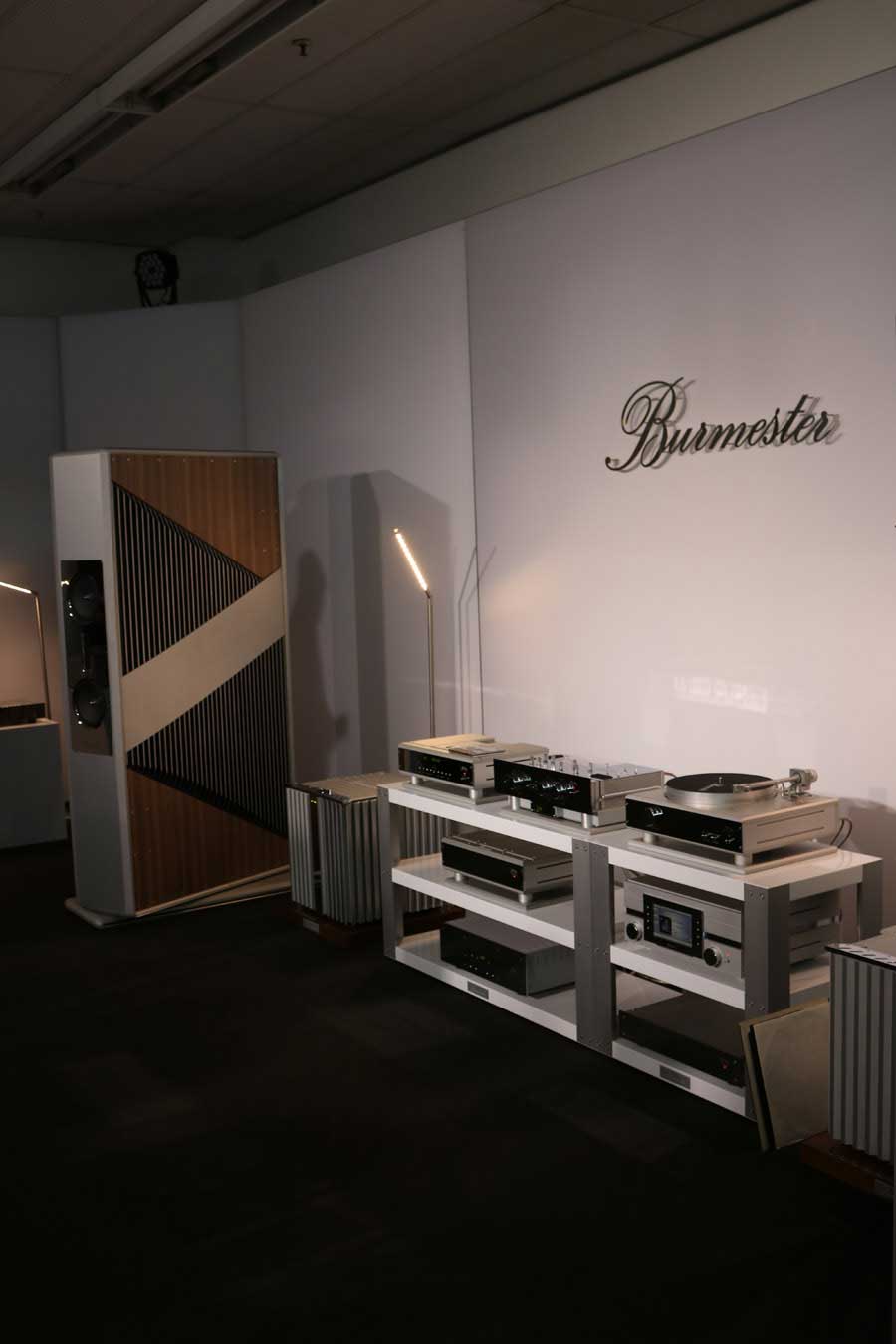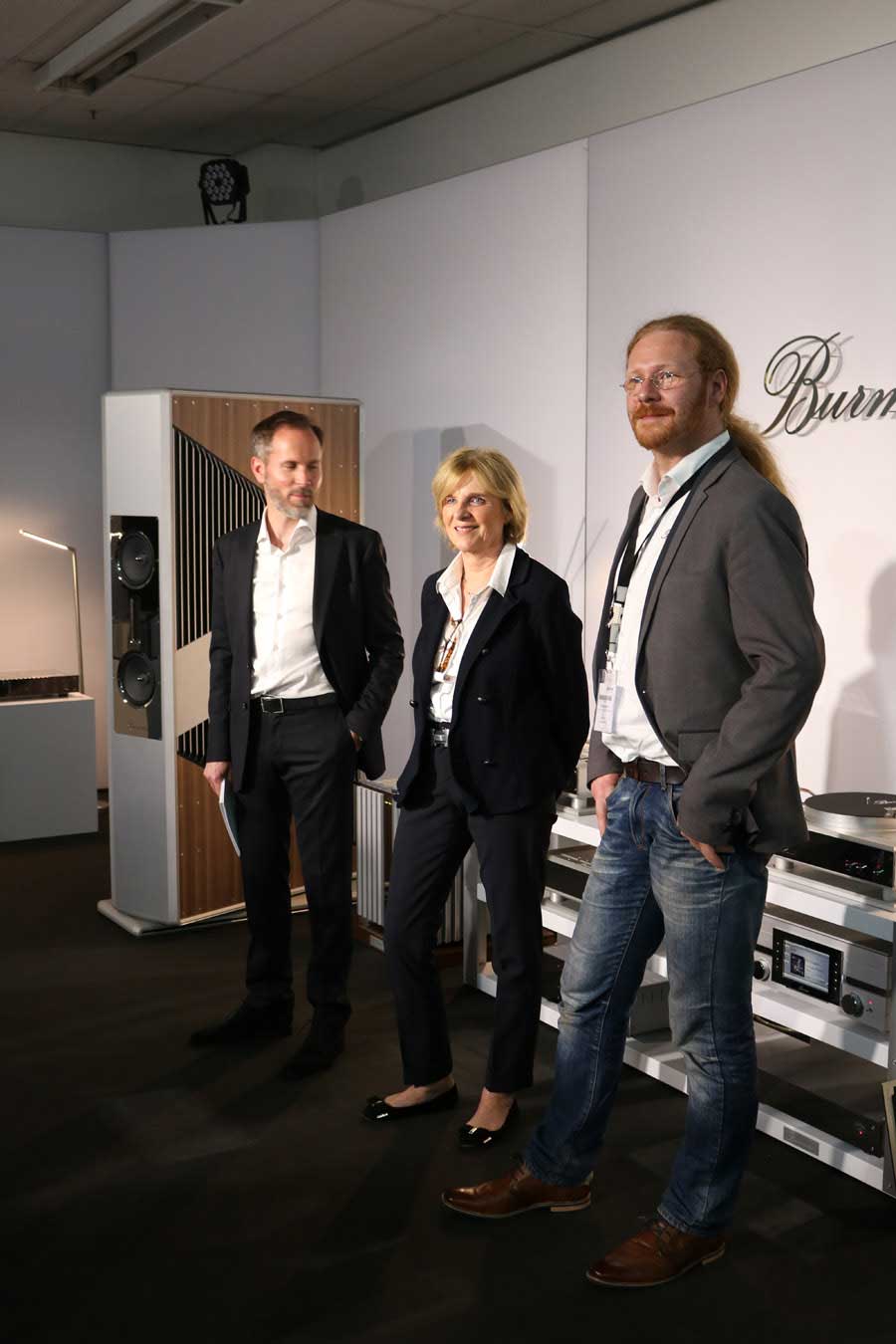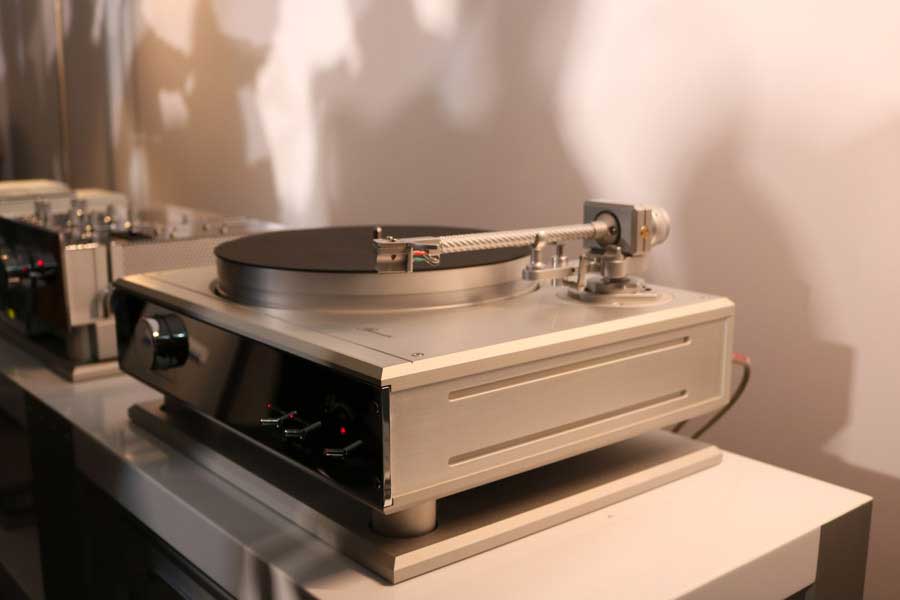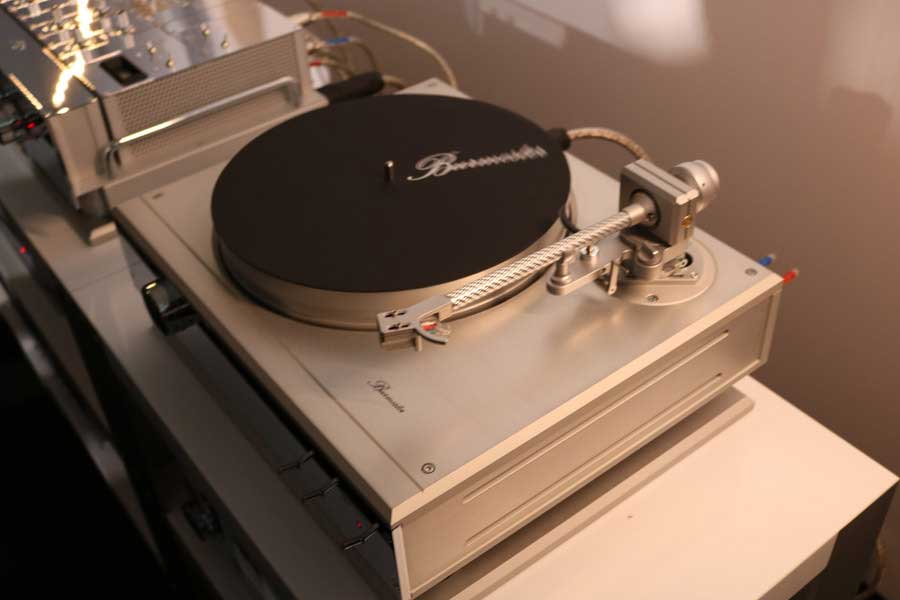 The record player is around 30 000 euros, though for that you get a complete package including a built in phonostage, arm and cartridge.
Next up we had a rather impressive set of speakers that absolutely dominated the room. These were interesting and without going into all the tech spec, they have a normal mode and a live mode with the latter bringing a tweeter mounted on top of the cabinet into play. This really opened up the listening experience when they played Eric Clapton's live version of Layla. Prices are to be confirmed but when questioned they said "It will be a six figure sum and we hope the first figure will be a one" so expect them to be just slightly sub 200 000 Euros.