PMC
PMC is used the High End Show to introduce the "cor", the company's first consumer integrated amplifier and we met with Keith Tonge (Creative Director) and Oliver Thomas (R and D Manager) who were both very excited about what promises to be a great product for the brand.
The cor integrated is an amplifier that adds no sonic character of its own to the music the company say and given their studio heritage i see no reason to argue with them.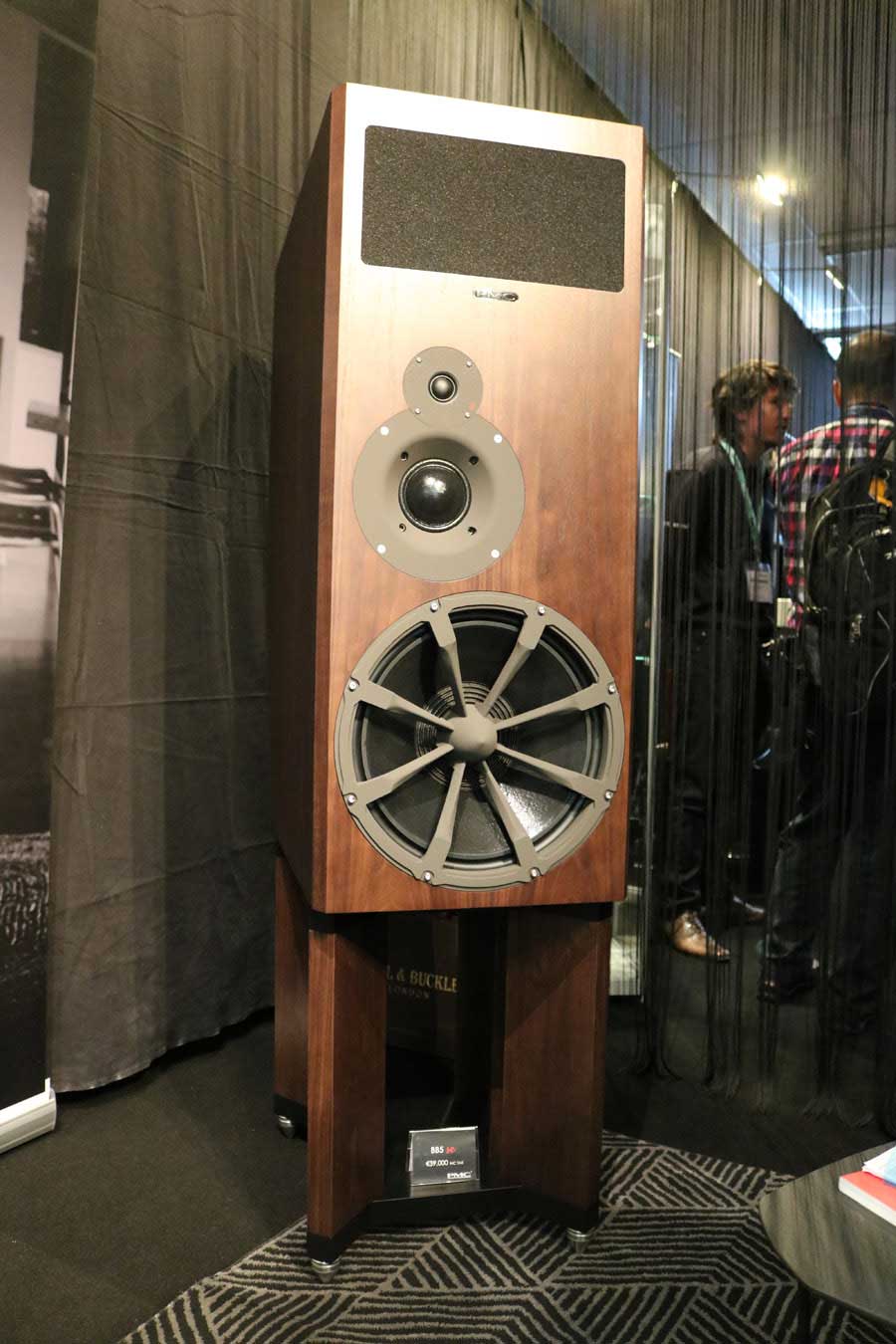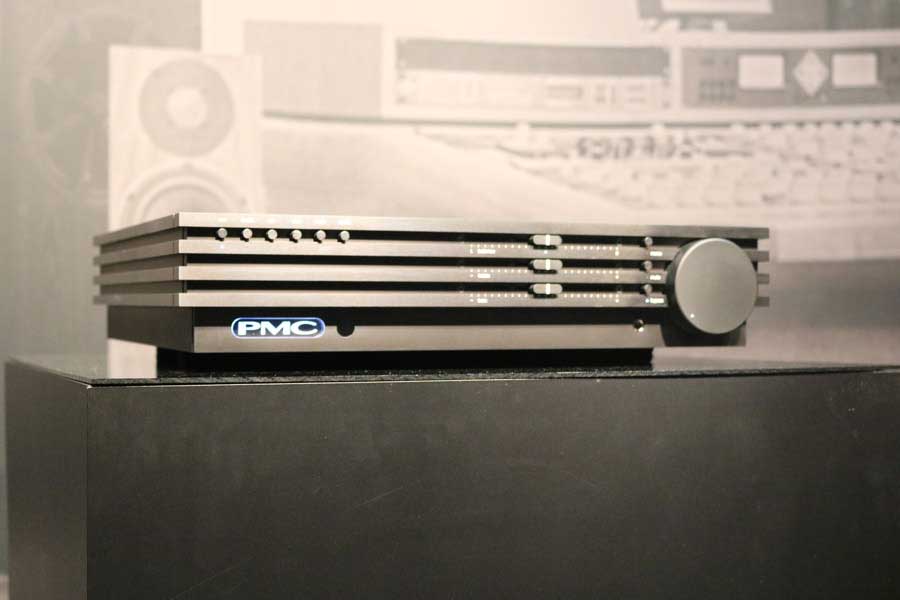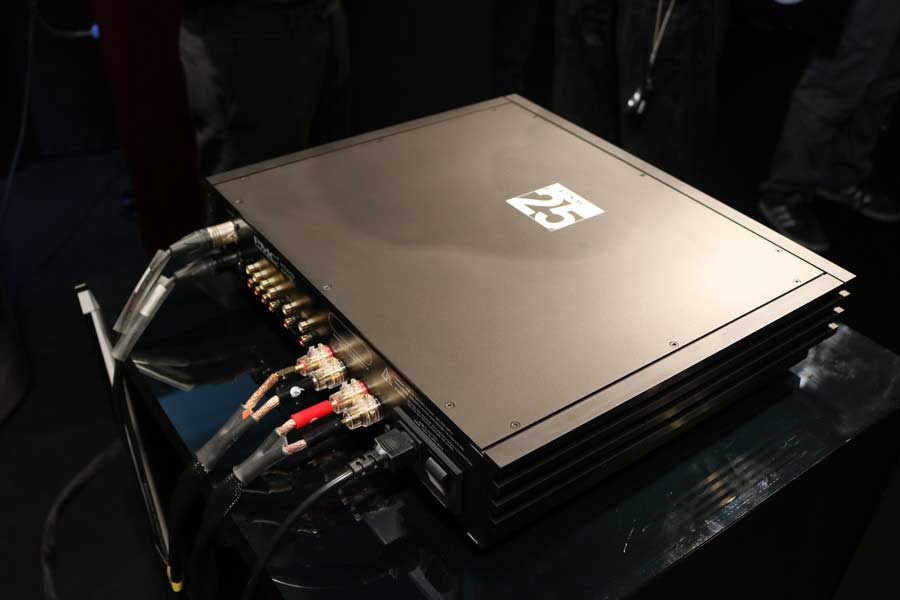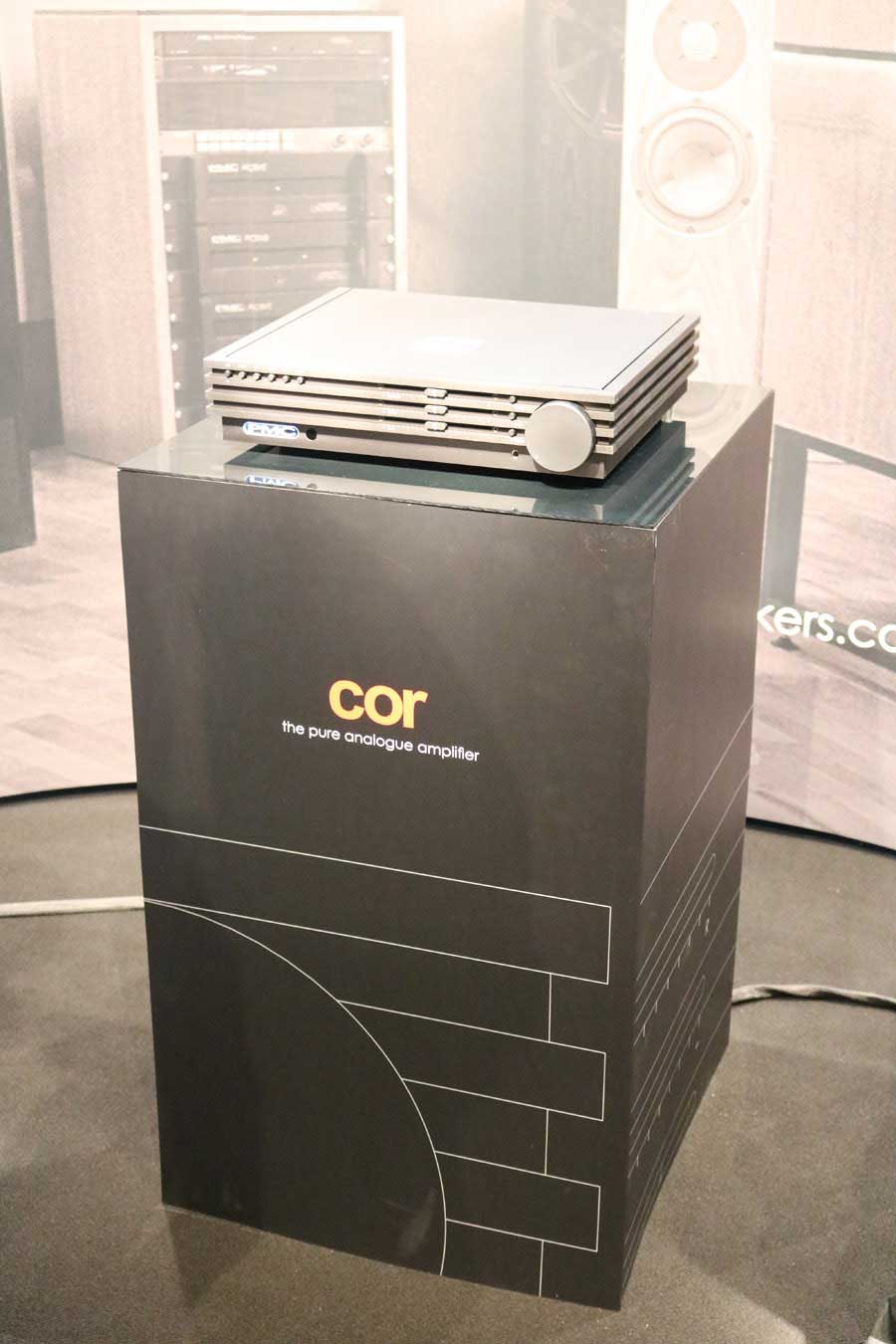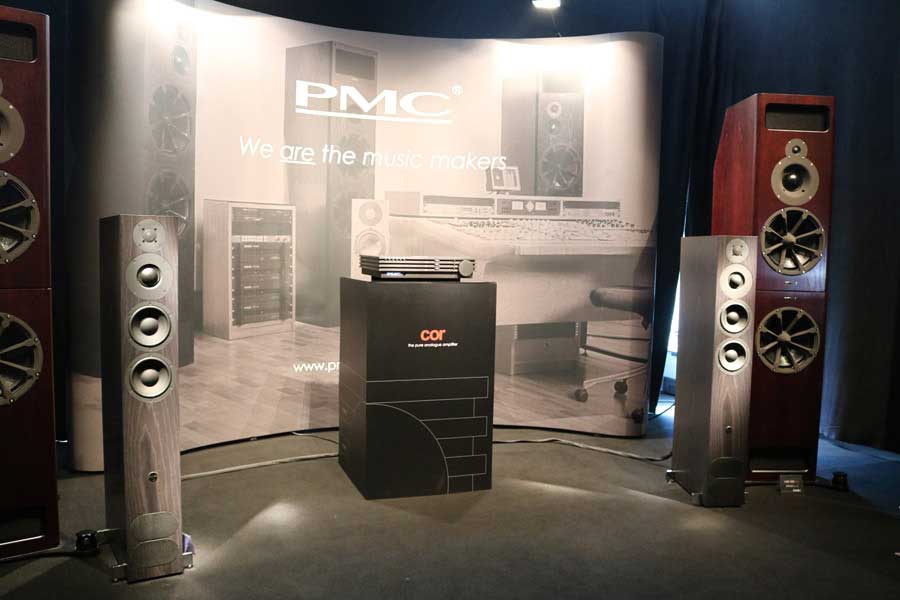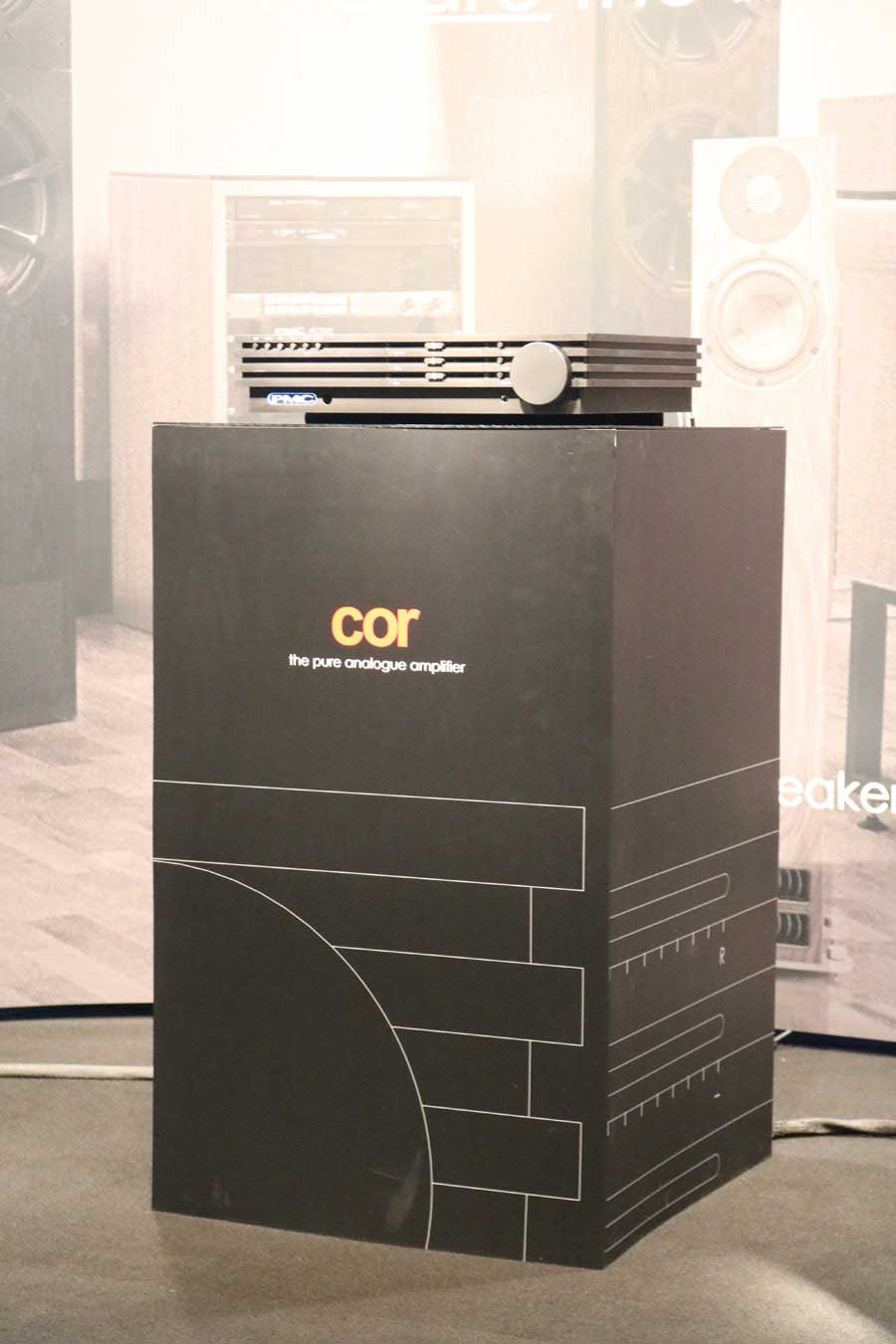 Designed and hand-built by PMC in the UK, the cor – the dictionary definition of which is: (anatomy) heart; (figuratively) soul, mind – is an integrated amplifier that works entirely in the analogue domain. The four unbalanced RCA analogue inputs are joined by one pair of balanced XLR inputs and a set of direct inputs that connect straight to the power amplifier. The cor integrated does not feature any digital inputs and is described as an analogue amplifier for the purist.
All the components were specified without compromise after extensive listening tests, including the black PCBs and the volume control, which, together with the tone and balance faders, are motorised using the finest technology from professional mixing consoles, and are remote controllable. Yes you read that correctly…TONE CONTROLS!!!
The audio signal passing through the controls remains entirely in the analogue domain and, if desired, a defeat option routes the signal only via the volume control. Audio switching is via hermetically sealed, inert gas filled, gold plated relays for zero oxidisation and better electronic isolation. Power output from the Class A/B design is rated 95 watts into 8 ohms and 140 watts into 4 ohms.
The cor also features a Class A/B headphone amplifier for personal listening.
The cor amplifier performs all the functions of a traditional integrated amplifier, but its circuit design does not follow the usual pattern. The Darlington circuit provides short signal paths and builds on the work of Sidney Darlington at Bell Labs. The PMC designers auditioned many different configurations of transistor implementation before settling on the Darlington design, which they found provided the best transparency.
Each circuit block is linked by a balanced connection, locking spurious RF and EMI emissions out of the audio path and enabling each circuit block to reference its own local ground. The PMC custom designed 360VA power transformer uses MuMETAL® shielding to further reduce EMI, a specially formulated, military-spec alloy which absorbs up to 200 times more magnetic flux than steel.
Crafted from extruded aluminium and supplied in an understated black finish cor looks really lovely and I reckon it's going to fly off the shelves.
The extruded aluminium remote control echoes the style of the amplifier and allows volume, balance or tonal adjustments at the touch of a button.
UK retail price of £4995, inc. VAT with Euro pricing TBC.