MUTEC, German manufacturer of professional and audiophile consumer audio equipment, is proud to release a utility app for firmware updates of the MC-3+ Smart Clock USB on Apple Macs. Since the release of the Windows update utility in July MUTEC say they have received "a tremendous positive response from customers who have eagerly updated their devices".
MUTEC CEO Christian Peters comments: "The MC-3+USB is very popular among audiophile customers using the device for USB playback from Apple Macs. As a class-compliant device this is particularly simple on a Mac since no drivers need to be installed. We are extremely proud to now offer a Mac-compatible app allowing our customers to keep their MC-3+USBs up to date with equal convenience."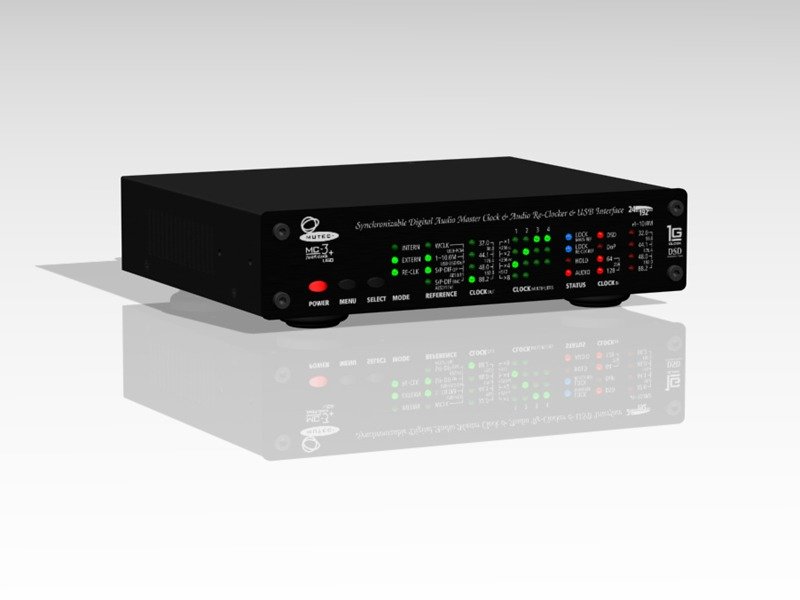 Key Features:
Free, user-executable update. Optimised re-clocking algorithms. PCM/DSD auto-detection. Enjoy music via USB up to 192 kHz PCM and DSD/DoP streams (up to DSD256 and DoP128 respectively) without the need for manual switching. Support for Windows PCs and Apple Macs (OS X 10.8 and up).

The MC-3+ Smart Clock USB can now be updated on both Windows PCs and Apple Mac computers. Units updated on a Windows machine will still run on a Mac and vice versa. Just like before, the MC-3+USB functions as a class-compliant audio device without the need for additional drivers. A driver is available for Windows PCs.
Once again the firmware release package will contain several update files and a comprehensive guide taking customers through the process step by step. This is a simple and quick process that does not require special skills or computer knowledge. Both the Windows drivers and the respective firmware update packages for Windows and Mac are available for download on the MUTEC website.