National Audio Show 2012 – Show Report Part 2
Part 1 of the National Audio Show 2012 – Show report can be found here.
OK, then … continuing my adventures at the Show, I'll start with one of the very top highlights of the show for me, and a big surprise from a name completely unknown to me before now – Analogue Alchemy.
Wowzer! – my eyes were out on stalks when I entered this room.  Just take a look at this lot ….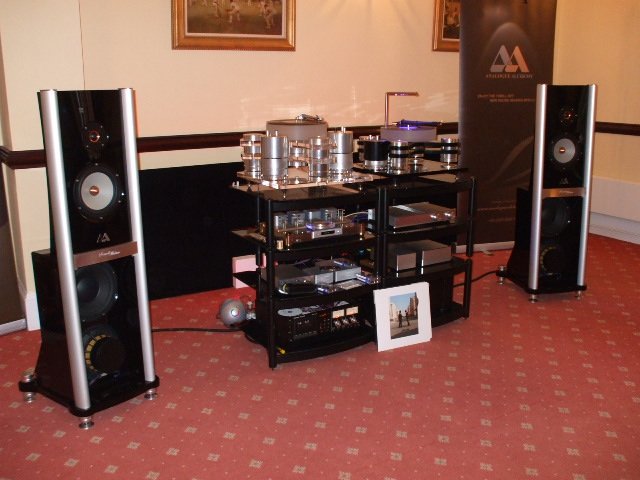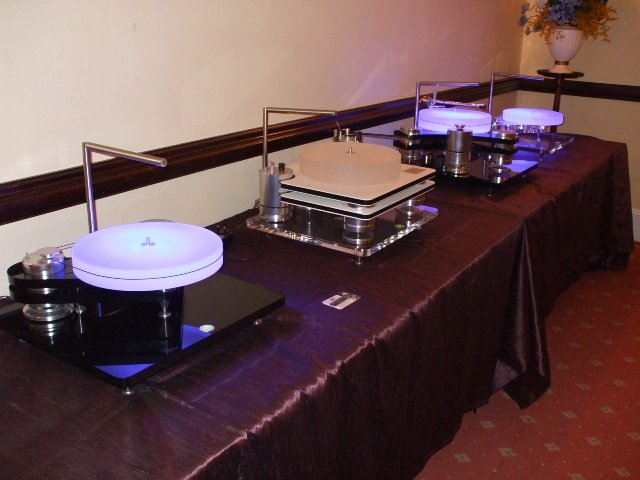 All designed and built in Britain, the company is staffed entirely by ex-pat Russians with a real passion for perfectionist audio.  Superbly finished and a really glorious sight to behold, the system sounded equally inspiring!  Finishing touches are still being applied to the range and prices are not yet finalised – but around £15k for the top of the line magnetically suspended turntable and around £20k for the superb open baffle speakers really does seem like good value to me!  It's not all high-price ticket gear, a range of turntables are on offer starting at around £1,600, as shown in the 4th photo above.
Hey, I see that fellow Hifi Piglet, Paul, also rates this room as the Best at Show.  Good taste, that man.
Well done, Analogue Alchemy – fantastic job.  I wish you every success – you deserve it!
Going from the sublime to the more affordable,a difficult act to follow?  Not really; I very much enjoyed my stay in the Quadral room.  A wide range of speakers was on demonstration, including some very fine ribbon hybrids.  I found the sound foot-tappingly enjoyable and nicely detailed.  Good stuff!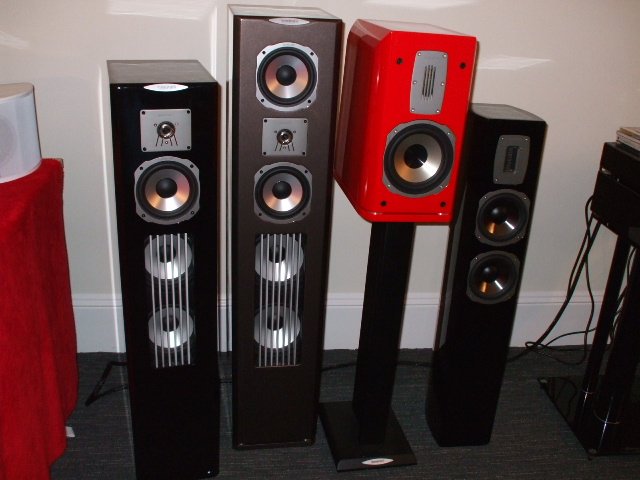 ART Loudspeakers had teamed up with US manufacturer McIntosh to provide a very musical experience.  I have to confess to not being entirely convinced by previous demonstrations of ART speakers, but this was most enjoyable.  Probably not the cheapest in the range (!) but a very notable sound was to be heard here.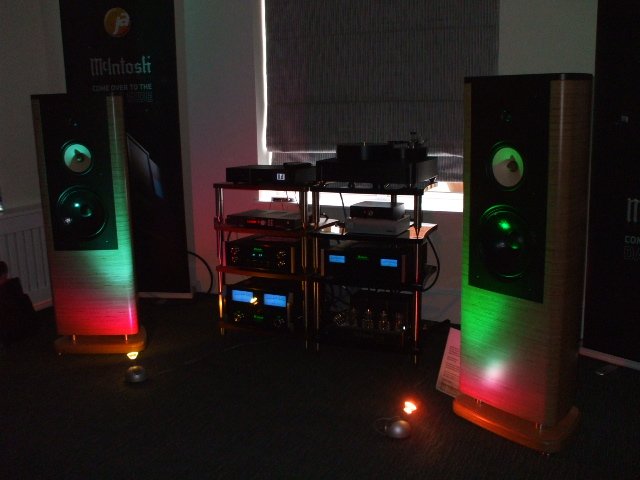 Back in the open area of the lobby, Dave Cawley's Timestep offerings were gathering a crowd of admirers.  A Technics EVO II direct drive turntable (based on the legendary SL-1210) was on show, in an Inspire wooden plinth and a SME 309 tonearm suitably mounted.  Vinyl is an enduring passion for Dave and his modifications to the Technics turntable have been well received on both sides of the Atlantic!  Here's Dave with some of his wares ….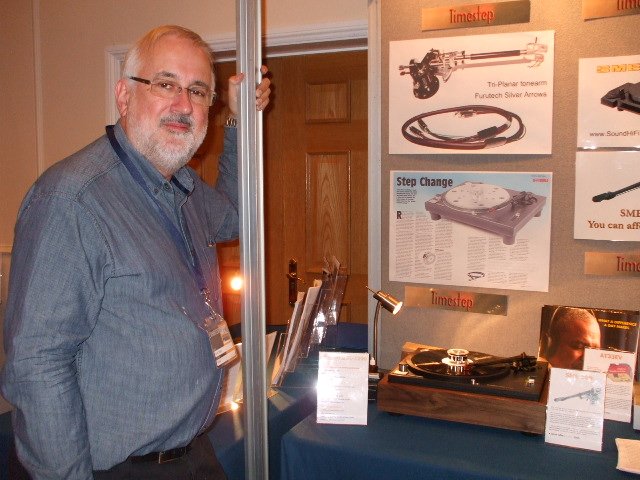 Audiobility had an eye-inspiring array of Gallo loudspeakers, with their unique CDT (Cylindrical Diaphrarm Tweeter), very ably driven by the equally luscious to look at amplifiers and digital source from US-based Cary Audio.  I really enjoyed the sound in this room, the life and pizzaz of the music was very well portrayed.  One of my favourites at the Show,.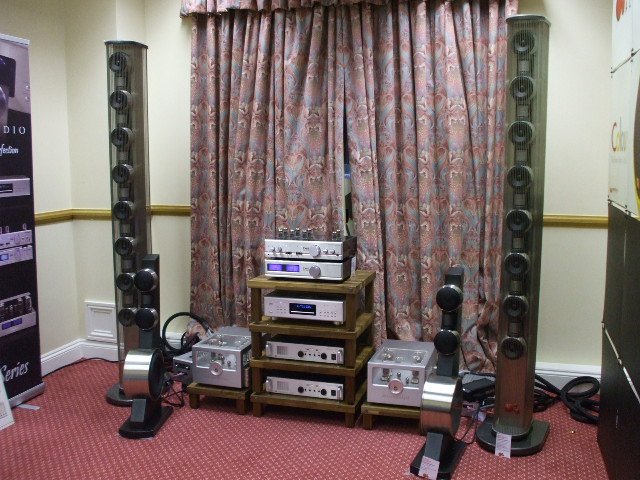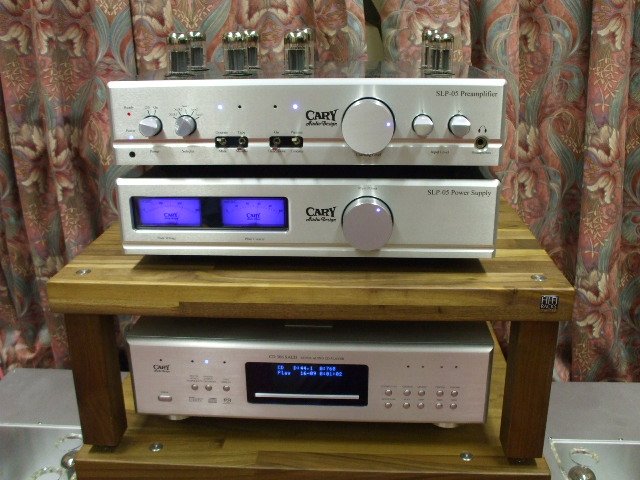 Alacrity Audio – interesting and perhaps somewhat contentious.  Just another small speaker? — I have to confess to by-passing this room on my first walk round.  Big mistake.  These almost diminutive speakers have an enormous sound with ridiculously deep bass.  The specification claims sub-20Hz performance, which is preposterous on the face of it.  But these little fellas may well deliver.  Hmmm.  As I said, interesting and perhaps contentious – how do they do it?!  Well worthy of further investigation!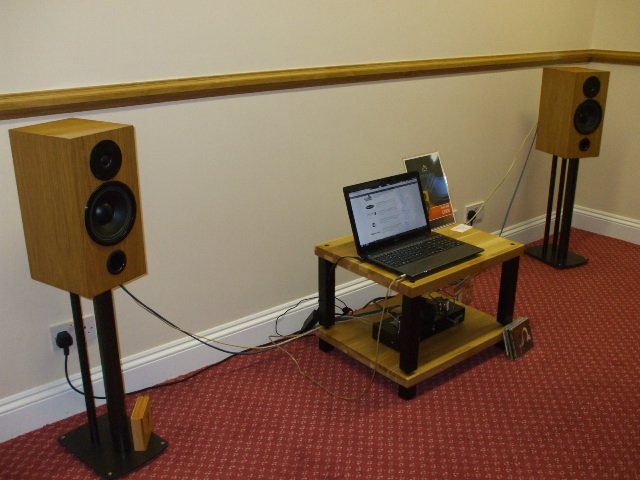 Loricraft is a small British company with a well-deserved world-wide reputation.  On display here was their Garrard Model 501 turntable fitted with an SME arm and alongside, the PSU.  Beautiful!
Art Audio (not the same as ART Loudspeakers!) were showing Ars Aures speakers driven by their own valve amplification.  I just love the looks of their electronics! Stunning to look at and to listen to, with a nicely controlled full-range sound, here on demonstration with their own Art Audio turntable mounted with an elegant Ortofon arm.
Brodmann Acoustics loudspeakers provide a very distinctive sound, with resonant panels attached to the loudspeaker chassis intended to emulate the natural musical vibrancy of a grand piano.  It's no coincidence that Brodmann also make pianos!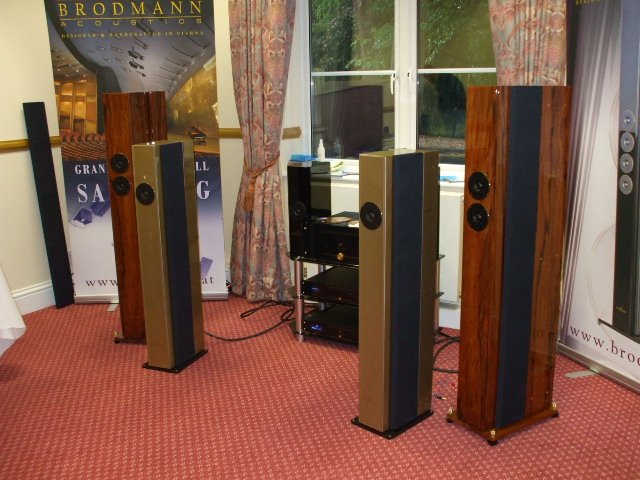 Claro Audio were displaying the Clarity Dual turntable, a really nice, elegant design.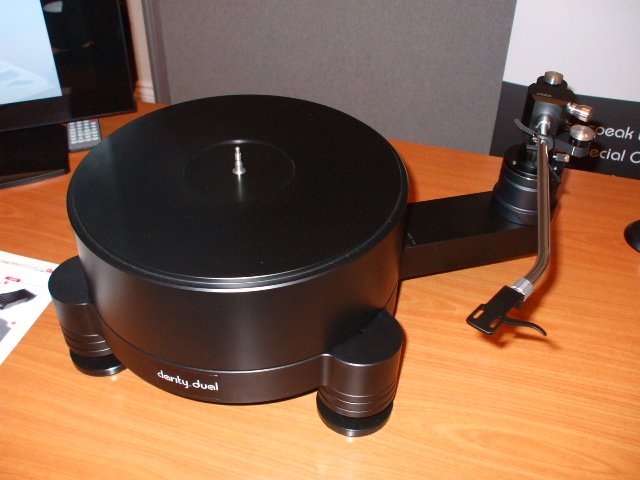 Audio Note.  They seem to be pretty much the same at every one of the many Shows I have attended …. they just produce one of the most naturally relaxing and purely enjoyable sounds.   After a tiring few hours going round a Show, it's a reliable haven of relaxed musicality.  Marvellous – well done, again, guys!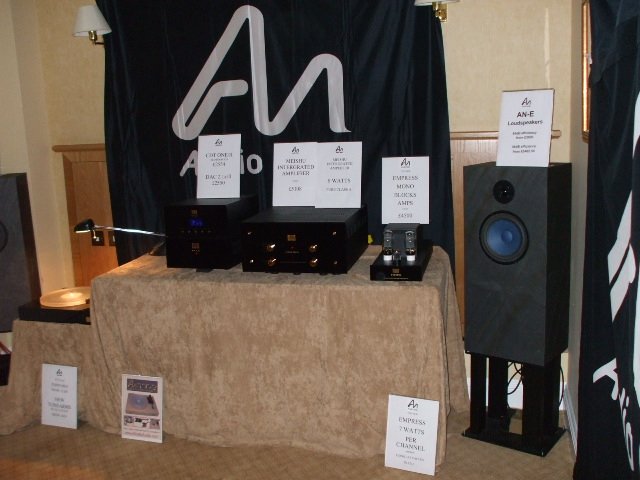 Part 3 of this National Show feature, covering many more excellent, innovative – and sometimes quite surprising! – audio offerings, will be appearing soon in Hifi Pig!
Author – Jerry