TEAC have recently announced the launch of a new series of hifi seperates called the 501 Reference series. The series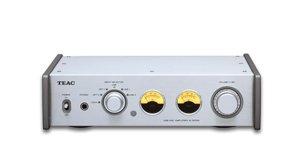 includes the AI-501DA class D integrated amplifier (pictured) with 192kHz USB Audio Input using BurrBrown PCM5102 D/A , the PD-501HR CD Player with 5.6MHz DSD-file-recorded disc nativeplayback, the HA-501full-analogue dual monaural headphone amplifier and finally the UD-501 DSD 5.6MHz / PCM 384kHz capable dual monaural D/A converter.
All the units are small footprint to fit on your desktop.