Naim have announced that its new wireless music system, mu-so will feature Spotify connectivity so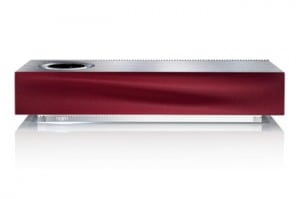 that as well as the long list of music streaming features it sports Spotify premium subscribers the ability to stream to the mu-so via the Spotify app on a mobile device.
To preserve battery life of the mobile device mu-so communicates directly with Spotify's servers and also leaves the device free for other apps and making phonecalls…all without interrupting the music.
Naim has also confirmed that they are to introduce three new colours for the mu-so
so that the Classic Naim Black speaker grilles will be available, for £69.95, in deep blue, burnt orange and vibrant red.
The Naim mu-so will be available from retailers and some selected stores for £895 this Autumn.