Meridian has announced that two new edition DSP loudspeakers are now ready to order.
The £6,000.00 DSP5200.2 and £17,000.00 DSP7200.2 loudspeakers take Meridian's proprietary Digital Signal Processing (DSP) technology to a new high, with a series of new and improved technological innovations that deliver superior performance in many areas, says the company's latest press release.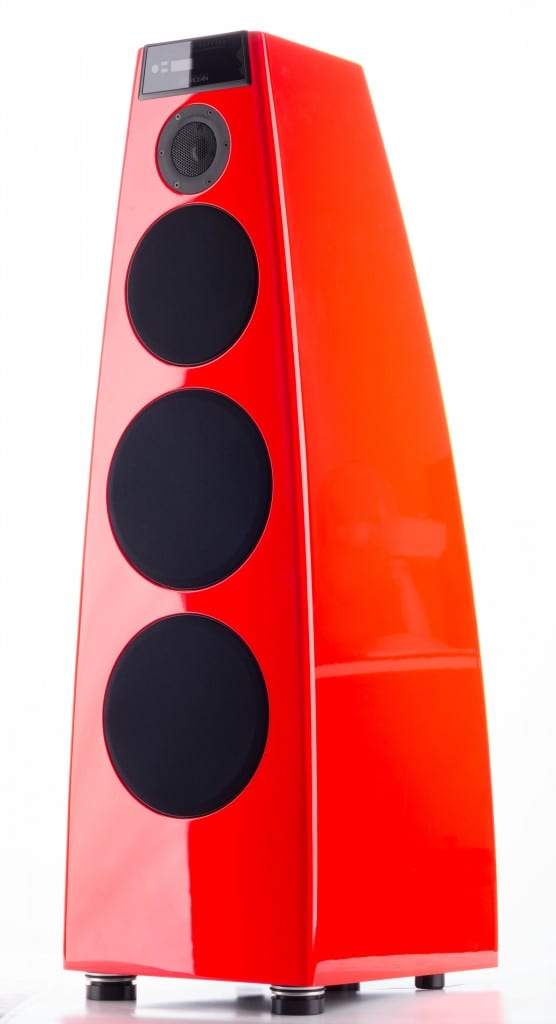 Both new models house not just smart processing, but also amplification, creating a complete audio system in a loudspeaker. Just add a music source, such as a CD player or smartphone, and enjoy. And to create 'multi-room Meridian style' connect the company's £499.00 Media Source 200, which enables wireless control of networked music libraries, as well as brings dedicated iOS apps and Sooloos zone-controlling desktop software.
The key features and benefits of the Meridian DSP5200.2 and DSP7200.2 are:
Advanced, high-efficiency composite dome tweeter.
DSP active advantage – self-contained audio system with no amplification equipment needed.
Centre elevation adjustment technology delivered with Horizontal Centre version.
Advanced listener controls including bass, treble tilt, listening axis, volume, time-compensated balance and absolute phase.
Outstanding performance – three powerful, built in 75W amplifiers with DSP provide a maximum output level of 116dB at 1m.
On-board DSP provides thermal and dynamic bass protection – enables high-level use for prolonged periods of time.
Features Meridian's proprietary Enhanced Bass Alignment (EBA) technology.
Multiple installation applications in home and marine environments enabled by Meridian's unique Design and Specification Service.
UK Confirmed Recommended Retail Prices
DSP5200.2: RRP £6000.00/DSP5200*HC.2: RRP £3250.00
DSP7200.2: RRP £17000.00/DSP7200*HC.2: RRP £9,000.00
The standard colours are black and white piano lacquer finishes.
Meridian Select bespoke colour service is available at a 5% upcharge.
*HC denotes Centre Channel Digital Active Loudspeaker