PureAudioProject has launched the Duet15 Prelude, an open baffle speaker for small and medium-size rooms, and your introduction to Open Baffle and the PureAudioProject modular world.
Duet15 Prelude is the 'smaller brother' of their Trio15. Both feature the same audio components, technical specifications and sonic signature. Just like the Trio15, the Duet15 Prelude comes with either the Tang Band W8-1808 full range driver or the top-end Voxativ AC-1.6.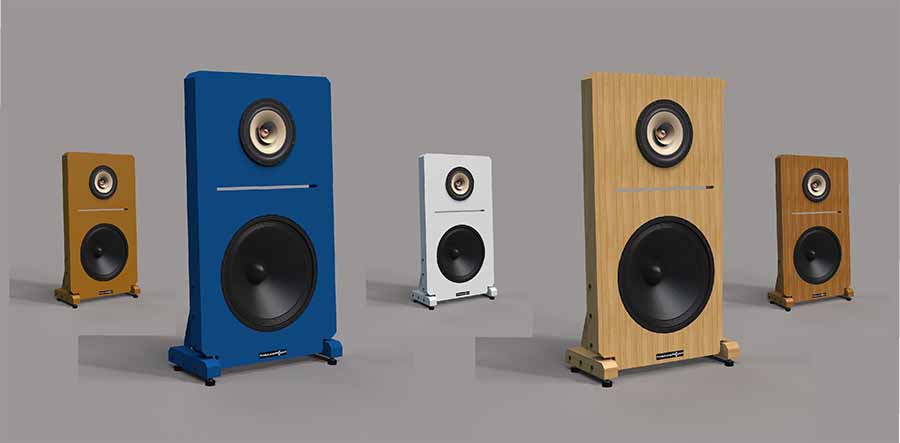 Modular Upgrade Path
Buyers of Duet15 receive a period of one year, during which at any time they can trade their Duet15 Prelude for one of the following models, with a refund of 70% of the sum originally paid:
Trio15 Voxativ, Classic or Horn1
Quintet15 Voxativ or Horn1
Technical Data
Sensitivity: 96db (in a typical room)
Nominal Impedance: 8ohm
Frequency Range: between 29 to 32hz – 20Khz (in a typical room)
Woofers: PAP exclusive OB-A15Neo
Full Range Driver
Tang Band W8-1808
Voxativ AC-1.6
Crossover: the new passive modular 'Thrier' Crossover
Internal Wiring: Klotz Cables
Finishing, see photos
Size: W:54cm H:99cm D:27cm | W:21.25″ H:99″ D:10.63″
Weight: ~15kg | 33lbs
Special Introduction Price
Duet15 Prelude w/ TB W8-1808: US$ 2,999
Duet15 Prelude w/ Voxativ AC-1.6: US$ 4,990
Flat Shipping Cost: $290 in the USA, Europe and most of the rest of the World) countries.