Naim have got a new look website which as well as looking really cool is much more user friendly and easy to navigate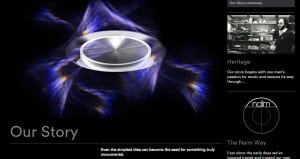 than their previous site.
As well as easy to find page links to Naim's entire product list there's also an interesting "Our Story" section, Find a Stockist, Customer Support, information about the Naim Label and their partnership with Bentley.
It's a very visual site with the inclusion of videos and lots and lots of large pictures which Naim says will bring users a more dynamic experience. Certainly looks like a job well done from here.