Epiphany Acoustics have just got in touch with the Hifi Pig office to announce that production of their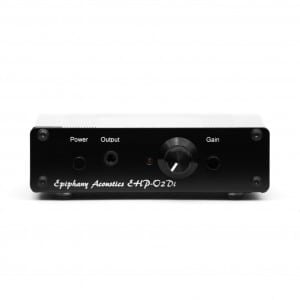 new EHP-O2Di headphone amplifier/DAC is well under way and will be available from Friday, 4th July for £179.99.
The EHP-O2Di is an upgraded version of the current EHP-O2D. The innards remain the same with their award winning performance but Epiphany have modified the connections to make it a much tidier, neater and flexible amplifier for the home environment. The changes are as follows:
• Power entry has been moved to the rear.
• The front input jack has been removed and replaced by RCA sockets on the rear. These RCA sockets also double as the line out from the DAC section, allowing you to connect the EHP-O2Di to an external amplifier.
"These changes incorporate the most commonly requested modifications asked about and, although fairly minor, will allow the EHP-O2Di to fit in to your set up much more naturally" say Epiphany.
Expect a review from Hifi Pig shortly!