The NS-6170, equipped with Google Cast, AirPlay, Spotify, Wi-Fi, and HDD-ready USB input, is based on a twin-monaural L/R channel layout with separate power supply paths, discrete custom capacitors for each channel, and dual-differential 768 kHz/32-bit AK4490 DACs to decode the positive and negative halves of the signal waveform.  

Developed by Onkyo's R&D team after years of exploratory research into Hi-Res Audio, a new wideband DIDRC Filter replaces the standard DAC output filter, eliminating ultra-high-frequency distortion inevitably generated as a result of the digital-to-analogue conversion process, says the company's recent press release.
For music lovers looking to update an existing Hi-Fi system with audio casting and USB-HDD playback, the NS-6130 retains features with flagship AK4490 768 kHz/32-bit DAC, symmetrical L/R-channel circuitry, and VLSC digital pulse-noise filtering.
Both the NS-6170 and NS-incorporate HDD audio via rear USB input. A new control app simplifies selection within a user-friendly interface that displays album art and song information, together with on-demand music from TIDAL, TuneIn, and Deezer. Users can stream directly from the Spotify app or cast audio from any smartphone or PC application that supports Google Cast or AirPlay.
Prices (available in September, in black or silver)
NS-6170 Network Audio Streamer – £699
NS-6130 Network Audio Streamer – £449
In addition to the network streamers, Onkyo has also announced the launch of a compact system and CD player which they say is a "solution for music lovers who seek pristine sound from an elegant and unobtrusive Hifii separates package, the R-N855 receiver forms the centerpiece of Onkyo's new CS-N1075 Compact Hifi System".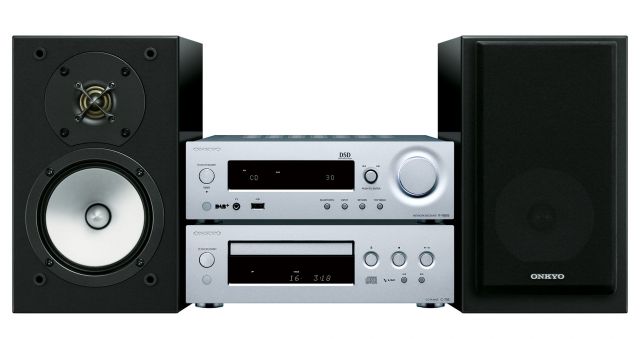 CS-N1075 Compact Hifii System – £1049