Wharfedale's new Vista 200 stereo soundbar has a low-profile design and costs £150. It's 90cm in length and just 6.2cm high, its long and slender form sits unobtrusively beneath the screen or can be wall mounted with the included bracket.
Nestling behind the metal speaker grille is a pair of dynamic driver assemblies augmented by two reflex ports to aid bass response. These drivers are powered by 2x30W stereo amplification and in addition, three equaliser settings labelled 'Movie', 'Music' and 'News' provide a degree of sonic tailoring to suit whatever the user is watching or listening to.
There are three digital inputs: HDMI (ARC), optical and coaxial. There is also a 3.5mm analogue input, which means you can connect a TV (or an audio device) via an RCA or headphone output.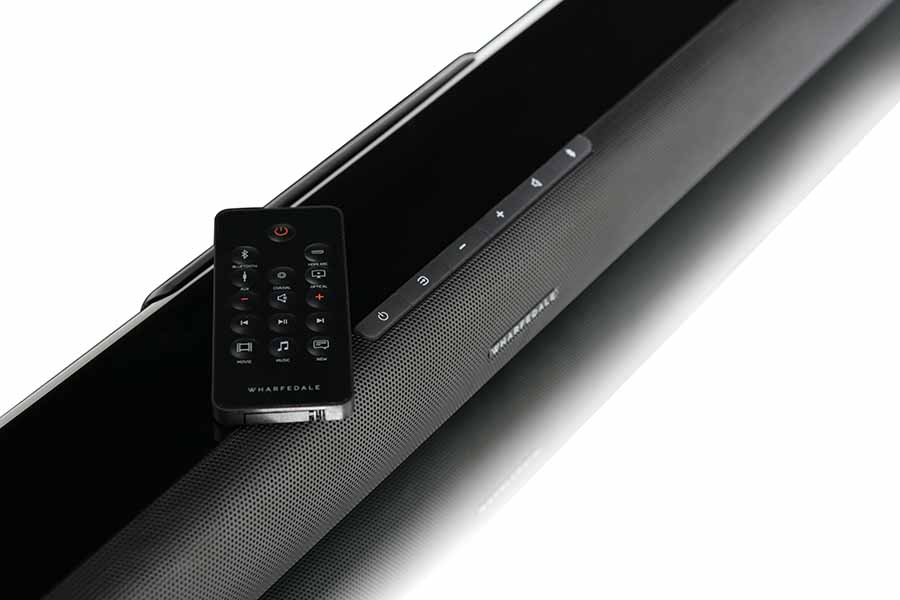 The Vista 200 also has Bluetooth built in, enabling users to pair devices like smartphones, tablets and laptops. In addition, if your TV supports Bluetooth you can connect it to the soundbar wirelessly rather than using a cable.
The Vista 200 comes supplied with its own remote control, which covers all functions. For added convenience, those connecting the TV via HDMI (ARC) can use their TV's remote control to adjust volume (assuming the TV is HMDI-CEC compliant). When connected in this way, the soundbar also powers up or down automatically when the TV is switched on or off.