Following the recent launch of the Crimson, Cobra and Chameleon interconnects in the entry-level sector, The Chord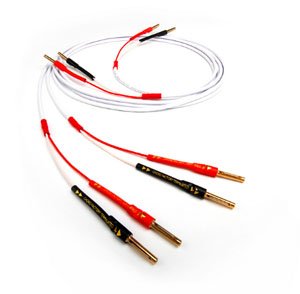 Company has expanded its affordable product line with a new speaker cable, Sarsen, priced at £8p/m.  
The new Sarsen speaker cable is The Chord Company's most discreet cable design to date. A speaker cable that's hard to see, but easy to hear, Sarsen is miniaturised wire that uses established Chord Company design principles to produce a small cable. It's narrow diameter and flexible nature enables Sarsen to be used in a multitude of applications where space and concealment are priorities.
Sarsen's mix of materials has a diameter of less than 4mm, its conductors are built from multi-stranded oxygen free copper and, like other Chord Company speaker cables, are arranged in a twisted pair configuration.
The Sarsen cable uses FEP insulation, which is a form of PTFE. The two conductors are then covered with a PVC outer jacket.