2018 marks the 50th anniversary of Nils Lofgren's life as a touring musician. By the time he was 18 he had garnered enough of a reputation to be asked by Neil Young to play on his After The Gold Rush album, going on to be involved in the infamous Tonight's The Night album and tour.  Lofgren went on to carve out a successful solo career – the support act on his 1977 UK tour was some guy called Tom Petty with his band The Heartbreakers – and when Bruce Springsteen needed a guitarist to replace Stevie Van Zandt in 1984, Lofgren got the call.  It wouldn't be unreasonable to think that after more than 30 years playing in what is almost certainly the hardest working band in the business, Lofgren might want to take some time out but that is obviously not the case; E Street down time is regularly filled by Lofgren's solo shows.
Lofgren opens tonight's show with the title track from his 1983 album Wonderland, accompanied by Gregg Varlotta on keyboards.  Moving backwards to 1977's Code Of The Road then Like Rain from the debut album of his first band Grin, Lofgren dazzles with some stunning guitar work.  Walkin' Nerve sees Varlotta move to muted trumpet, making it sound almost like a harmonica.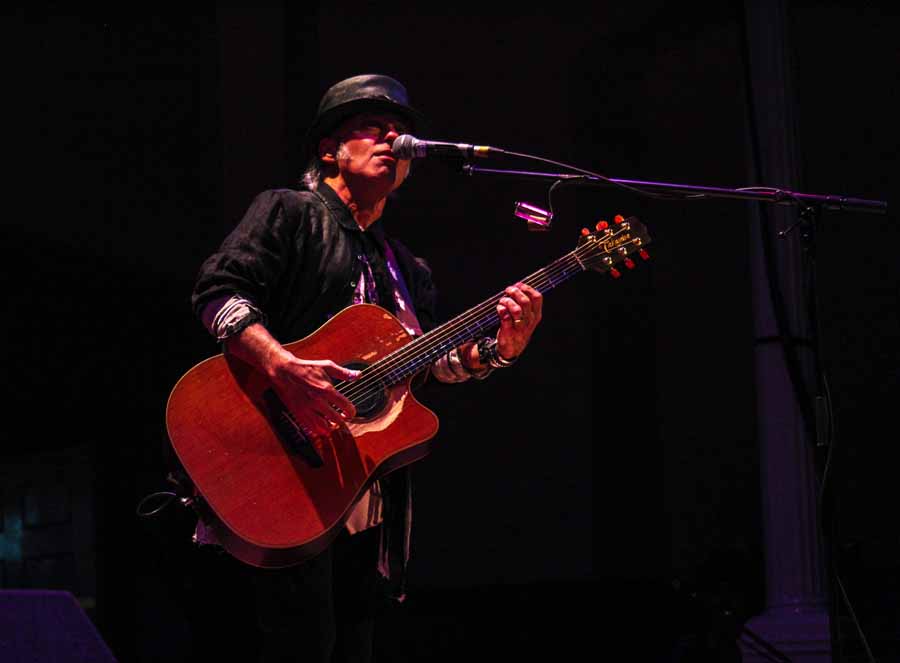 Fifty years as a rock musician has provided Lofgren with tales to tell, and no doubt many more that he can't tell.  As you might expect from someone who was involved in some of Neil Young's wildest moments, Lofgren has had his own demons to face. "I discovered that I had an alcohol allergy" he says. "Every time I drank, I broke out in handcuffs."  He's clearly someone who needs to keep moving and mixing things up; he's been varying the setlist from night to night on this run of shows and now settles in behind the keyboard, firstly to tell a story about how he worked up the piano part to Neil Young's Southern Man during breaks in the recording sessions, and then to play Young's Flying On The Ground Is Wrong. He follows this up with another couple of songs at the keyboard including a lovely version of Carole King's Going Back.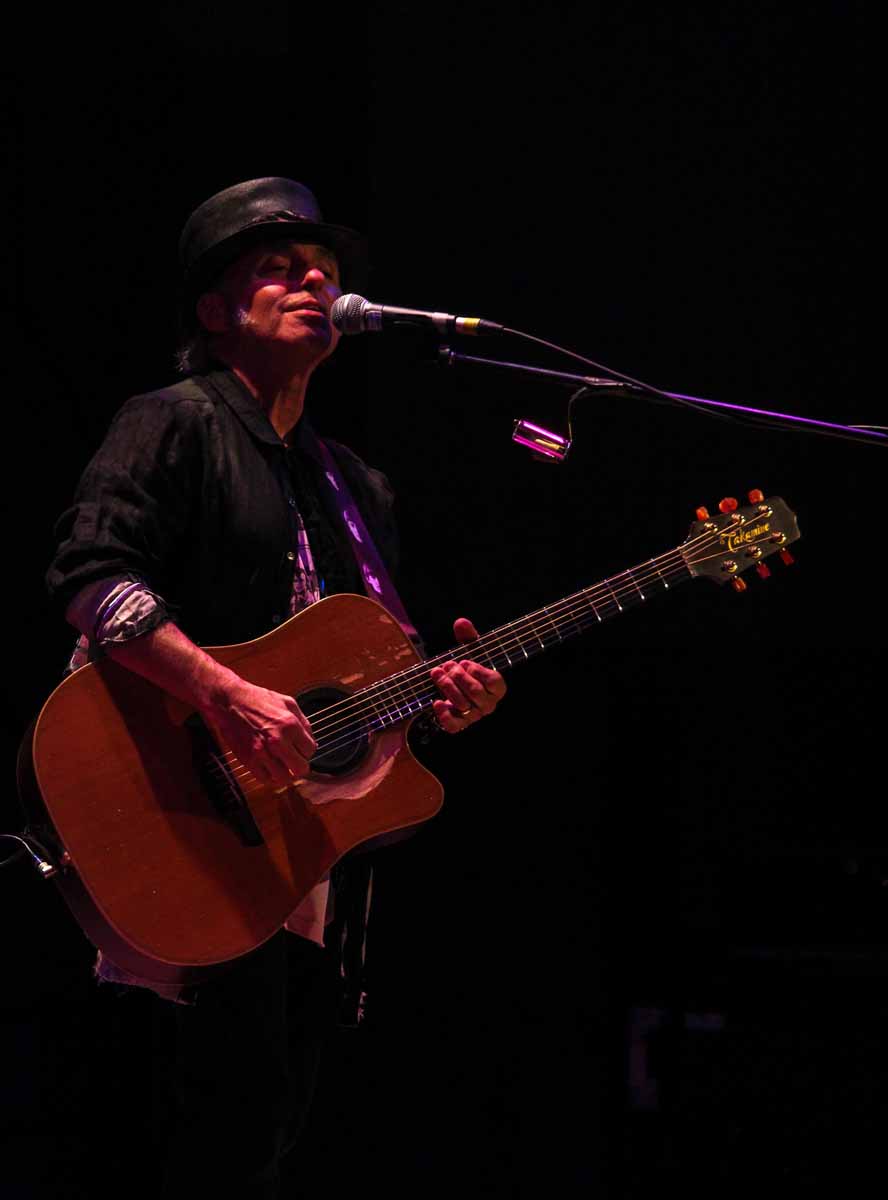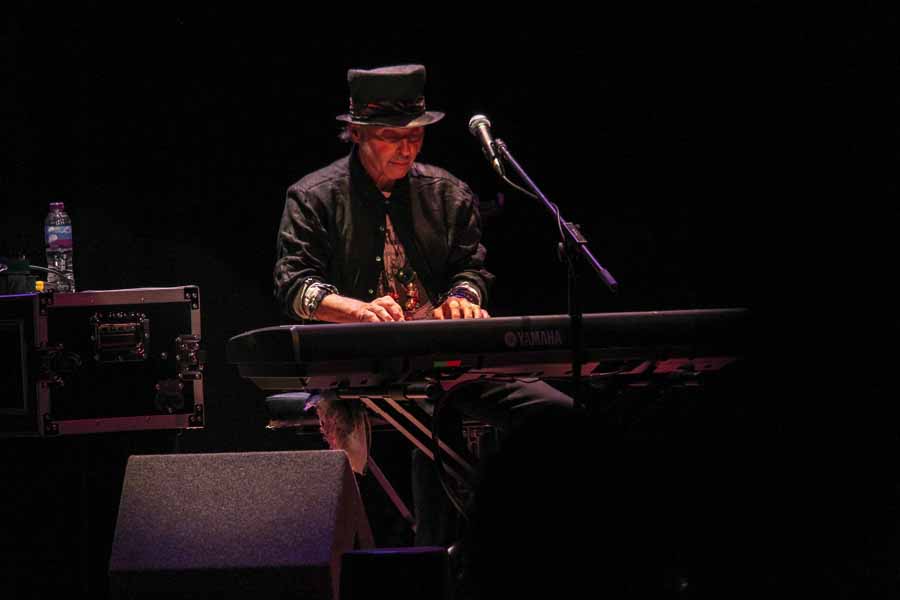 I Came To Dance switches things up a bit as Nils moves to electric guitar and showcases Varlotta and Lofgren's terpsichorean skills – Gregg is something of an authority in tap dancing circles apparently, and Nils manages to give him a good run for his money. Disappointingly neither Keith Don't Go, nor Sun Hasn't Set feature tonight despite turning up in earlier gigs on the tour but a blistering version of Because The Night makes up for that.  The thing that makes Lofgren's gigs special is his evident love for the songs that he sings and the joy that he get from performing them.  That joy simply seeps out of tonight's closer, Shine Silently, which sends everyone home with the certain knowledge that they have experienced something truly special. 
Setlist
Wonderland
Code of the Road
Like Rain
Walkin' Nerve
You
Life
Flying on the Ground Is Wrong
Girl In Motion
Black Books
Rusty Gun
Believe
Goin' Back
Too Many Miles
I Came To Dance
No Mercy
Because the Night
Shine Silently
John Scott