London's  Design Museum is currently hosting an exciting new exhibition: Electronic: From Kraftwerk to The Chemical Brothers.
Originally postponed because of the Covid-19 pandemic, but now open, the comprehensive collection charts the 50-year history of electronic music – from experimental studio production and the underground raves to the pioneering Chicago and Manchester club scene and is curated by Jean-Yves Leloup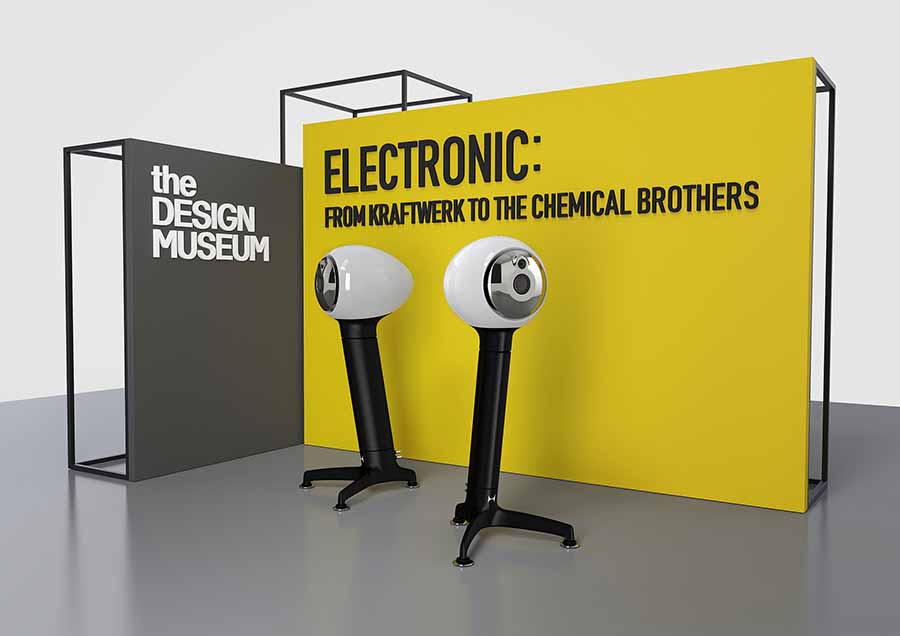 Node Hylixa
With electronic music now firmly part of mainstream culture, visitors to the exhibition will be greeted by Node's laser-manufactured Hylixa loudspeakers, showcasing the cutting-edge of music playback. Guests are then taken back in time, through the history of the electronic genre, in an audio and visual experience like no other, as Node's director Ashley May explains: "Electronic is more than music. The innovation, culture, graphics and design of the movement is inseparable from the music itself. It resonates with our innovative approach to speaker design – complete synergy in acoustics and aesthetics for a real multi-sensory experience. Leloup's exhibition highlights that poetic relationship between man/woman and machine. To capture that innate human beauty is the aim of our out-of-the-box speaker design".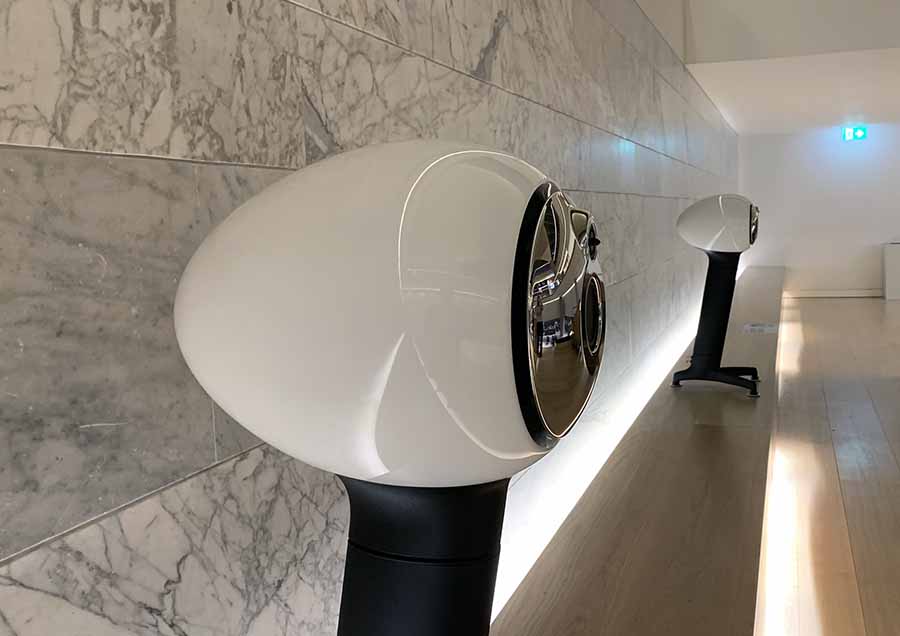 Kraftwerk & Daft Punk
The exhibition highlights how audio quality has always been at the forefront of digitally created music. From the sparse, but expertly mastered Kraftwerk recordings, to the ambient, spatial works of Brian Eno, as well as the more complex, bass-heavy Chemical Brothers and Daft Punk.
"The holographic imaging of our speakers helps deliver a large soundstage, separating each element in an ambient electronic mix" explains Ashley. "Extended, articulate bass provides the foundation fundamental to the beat of electronic music, with a mid-range able to resolve densely-layered synth tracks".
Aside from audio, guests are treated to 3D Kraftwerk films, a pulsating 20,000 LED light installation to a soundtrack by DJ Laurent Garnier, and a new audio-visual experience from The Chemical Brothers show directors Smith and Lyall.