When I think of reggae coming out of the UK in the 80s and 90s my mind immediately jumps to the fabulous On-U Sounds label and producer Adrian Sherwood. Indeed, in the early 90s I had a radio show on Sony Radio Station of the Year winner Wear FM called The Midnight Train To Doomsville inspired by the Lee Perry tune of the same name. Every week we would start the show with the full version of the song taken from one of the On-U Sound Pay It All Back series of compilations. The label even inspired a group of us to form a reggae band that enjoyed reasonable success in the North East of the country…but I digress.
What we have here is a series of four albums on the Hot Milk label presented as a box set with all the albums initially being released on the On-U imprint and, of course, produced by Mr Sherwood.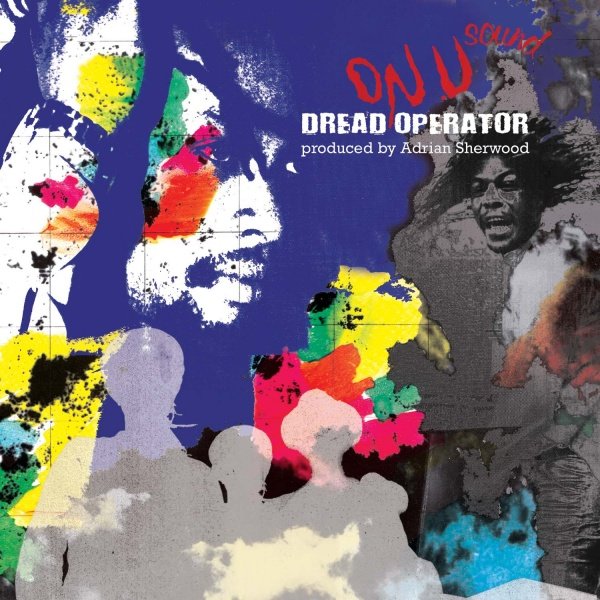 First up is Leaps and Bounds initially released in '84 by the Singers & players collective and featuring names that will be familiar to most folk familiar with the genre from this period. Prince Far I who was murdered the year before, Mikey Dread, Bim Sherman who died in 2000 and Congo Ashanti Roy all make appearances. Roots Radics, another name many will be familiar with, also make an appearance. It's a good album of down tempo, organic reggae with pretty muted touches of dub effects from Sherwood.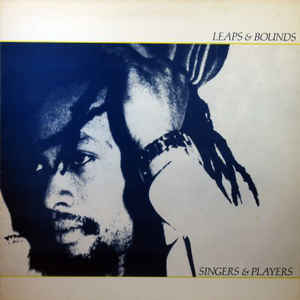 Next up is the 1981 cut Threat To Creation by Creation Rebel and New Age Steppers and this is probably, in my opinion, THE UK dub reggae album that defines this era and Sherwoods output…I'm a bit of a fanboy of New Age Steppers with their solid basslines and avant-garde and slightly psychedelic style of dub. Indeed, this is exactly the style of music I think of when I think of dub! There's masses of echo, reverb and odd little swirls and effects that mess with your head in a good way and whilst the songs have structure they meander and take you off in different directions.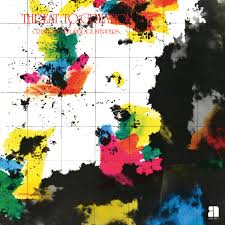 Creation Rebel's Lows And Highs from '82 is next in the box set with what is perhaps the most accessible of the four albums here. If you like your dub reggae straight up and not too experimental then you'll love this. Vocals are by Crucial Tony and Lizard Logan with Style Scott (who died in 2014 and who was a key figure in perhaps my favourite dub band of all time (Dub Syndicate) whose Strike The Balance LP is absolutely vital for anyone interested in dub) on drums along with Eskimo Fox on vocal harmonies, electric percussion and drums. As well as the full original album you get a couple of bonus tracks from the 7" release of Read and Learn.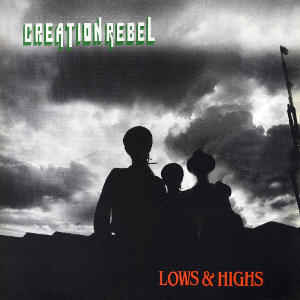 Last up is Wild Party Sounds Volume 1, a compilation from '81 and this is a very diverse album with straight up vocal dub in the form of the first track (Woodpecker Bird by Jah Woosh and Prince Far I and Creation Rebel's Quanté Jubila), experimental post punk (Bed Bound Saga by Machine Gun Hogg and Co.) and if you are a fan of PiL then you'll love The Chicken Granny's Quit the Body track. Alan Pellay's Parasitic Machine is a disturbing conception that hints at later tunes on the label by Mark Stewart. The Mothmen (formed out of Durutti column members Dave Rowbotham, Chris Joyce and Tony Bowers and ex-Alberto Y Lost Trios Paranoias singer Bob Harding. Interestingly Joyce and Bowers would form the rhythm section for Simply Red between '84 and '89) bring an interesting and sparse take on dub reggae with their Afghani Dub tune. Jeb Loy and The Oil Wells' Things That Made The US is completely nuts and sounds not unlike a bit of a Donald Trump rant over experimental, punky dub. The weirdness continues with the hauntingly beautiful and slightly oriental feeling Yipee I Ahh by New Age Steppers and the record finishes up with Judy Nylon's The Dice, another slice of post punk dub.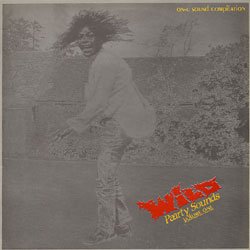 All in all this collection is a good cross section of the  music that Adrian Sherwood produced at this time and, for anyone interested in dub somewhat essential. The final compilation CD, Wild Party Sounds, is a stunning example of what can be achieved musically when cultures and genres come together to create a sound that is a melting pot of styles.
Now, Hot Milk need to get on with releasing the Pay It All Back series of albums as mine are long gone and the prices they are fetching on the second-hand market are out of my financial league!