Onkyo has announced that its second generation Digital Audio Player, the Rubato DP-S1, will be available in the UK in May 2017.
More compact than the existing Onkyo DP-X1 model, the DP-S1 is milled from a solid block of aluminium (for durability and rigidity) and boasts Dual ESS SABRE Digital to Analogue converters (ES9018C2M) as well as 16GB of internal memory that's expandable to 416GB courtesy of twin side-mounted MicroSD card slots.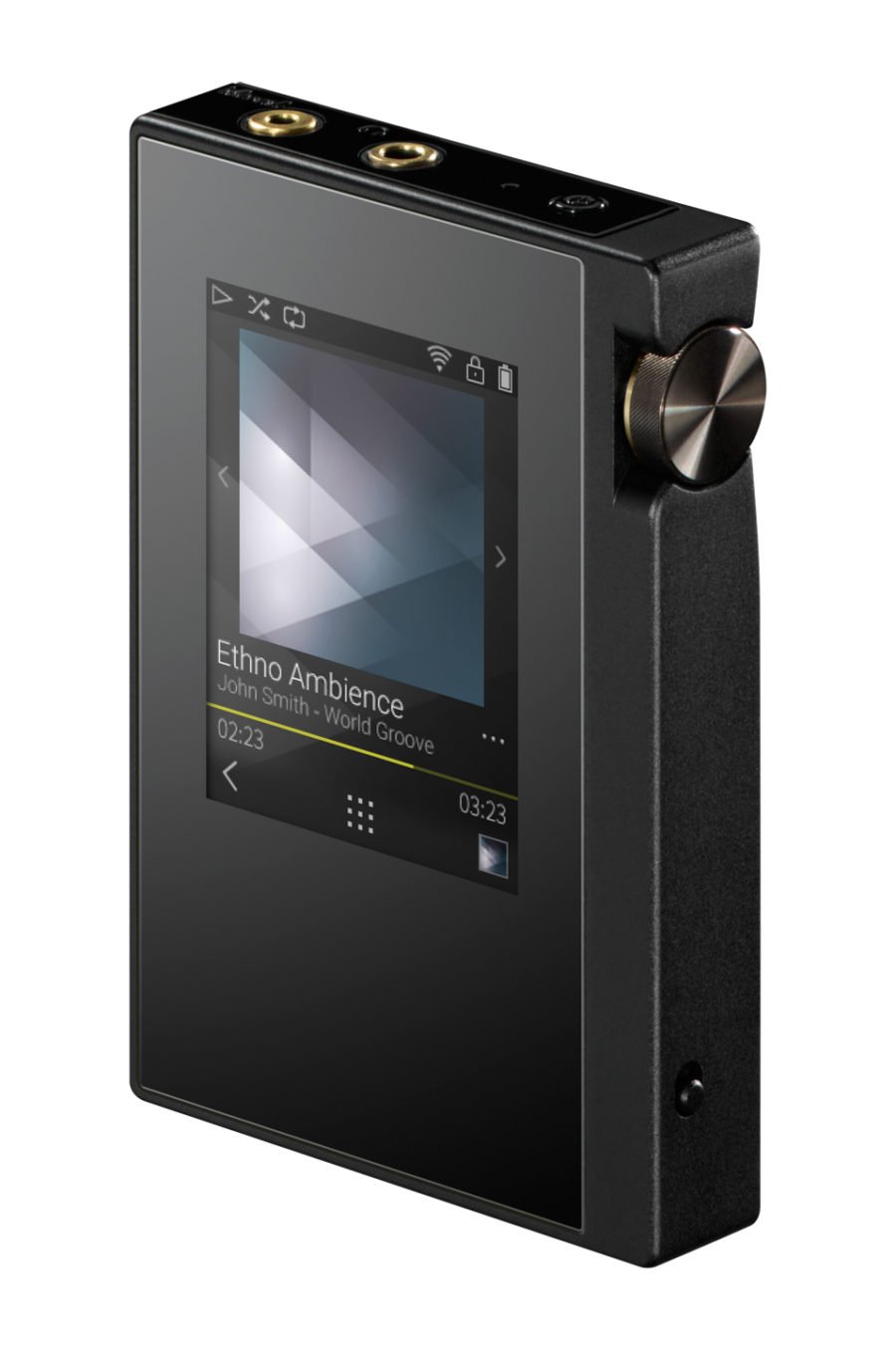 DP-S1 also comes with a 2.5mm balanced headphone/line jack as well as a standard 3.5mm unbalanced output, allowing it to power a diverse range of headphone types. It supports an extensive range of digital audio files including MQA (to be activated via a firmware update scheduled in June). Formats that can be handled include DSD 5.6 MHz/2.8 MHz, FLAC, ALAC, WAV, AIFF (up to a maximum of 192 kHz/32-bit), AAC, and MP3. A dual digital clock arrangement (using independent 44.1kHz and 48kHz clocks) reduces jitter noise. The DP-S1 incorporates dual-band Wi-Fi (5GHz/2.4GHz) to allow streaming from services such as Tidal and TuneIn (support for further streaming services – including Tidal MQA – will be added in the future). Wireless casting of music from the DP-S1 to a home hifi system, wireless speaker or car stereo is also available using Bluetooth. If owners download a free DapController App, they can also control the DP-S1 while it's in a bag or pocket.
Price: £399.99