The Ophidian Minimo 2 loudspeaker is, as the name would suggest, a mini-monitor type of loudspeaker. It is made in the UK and costs £900 a pair. Ian Ringstead takes a listen.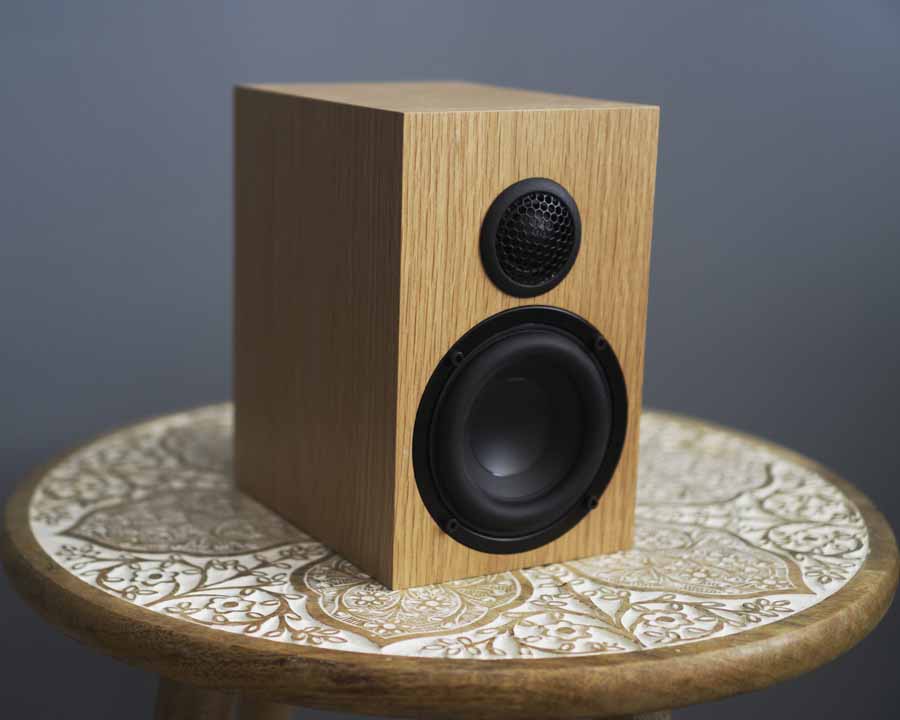 I know the Ophidian range of speakers very well having reviewed several of their models in the past from the original Minimo to the then range-topping P2. Gareth James is a talented designer who looked at how he could reinvent the cabinet design of his speakers to control the internal air movement created when drive units play music. Many approaches by many designers have been adopted since loudspeakers were first invented and with variable results, but today with modern analysis techniques, better materials, and parts coupled with some creative thinking, there has never been such a choice of great models to choose from.
BUILD AND CONSTRUCTION
Gareth's approach to the new M2 series was to improve on his original range by using what he had learned, along with constructive criticism over the last few years to produce a worthy successor. The original Minimo blew me away when I first heard it at a show, and the subsequent review I did was a pleasure. How could such a small speaker produce the sound it did? Like all designers, Gareth wasn't content to rest on his laurels and so the new series is a determined effort to make a real difference. This has been achieved by using a new mid-bass drive unit that has a strong long-throw motor assembly – and of course the new speaker uses Gareth's unique Aeroflex system. The mid-bass unit is 115mm and critically has 65% greater surface area than the previous Minimo – allowing for greater power handling.  The Aeroflex technology controls internal air turbulences extremely well to dissipate any unwanted resonances and smooth out the airflow from the rear port of the cabinet. I tested this by placing my hand behind the rear port whilst playing music at a decent volume level and it was surprisingly noticeable how reduced the airflow and turbulence was. Certainly, in older designs that have a port, you could often hear the distinctive chuffing sound they made as air was escaping. Many methods have been used to try and control that effect, drinking straws being ones – stuffed into the port tube –  or dimpled port exits flared in shape. These are all clever ideas, but I believe that Gareth's Aeroflex works particularly well.
The tweeter is 27mm with a Sonolex coated fabric diaphragm and uses a low distortion neodymium motor system. That allows for excellent dispersion characteristics and combined with close placement within the small cabinet, makes for seamless integration of the drive units, whilst creating a very accurate portrayal of the sound. By building the port systems directly into the cabinet structure the outer walls are braced and strengthened, thus minimising panel resonances. Integral rear inserts allow for easy wall mounting – especially useful for surround or background systems.
The Minimo2 was finished in a lovely oak veneer to a very high standard by Timberworx in Sheffield (my home city) and they had a simple cloth grille attached by hidden magnets on the front speaker baffle. High-quality gold plated binding posts are attached to the rear metal plate that is rebated into the bottom section of the cabinet and also incorporates the vents of the port. A really neat touch I thought for a beautifully executed compact micro monitor. I placed the Minimo2 on top of my 60cm wooden floor stands that are filled with sand, about 30cm from the rear wall of my living room and 2 metres apart and firing straight down to my listening position.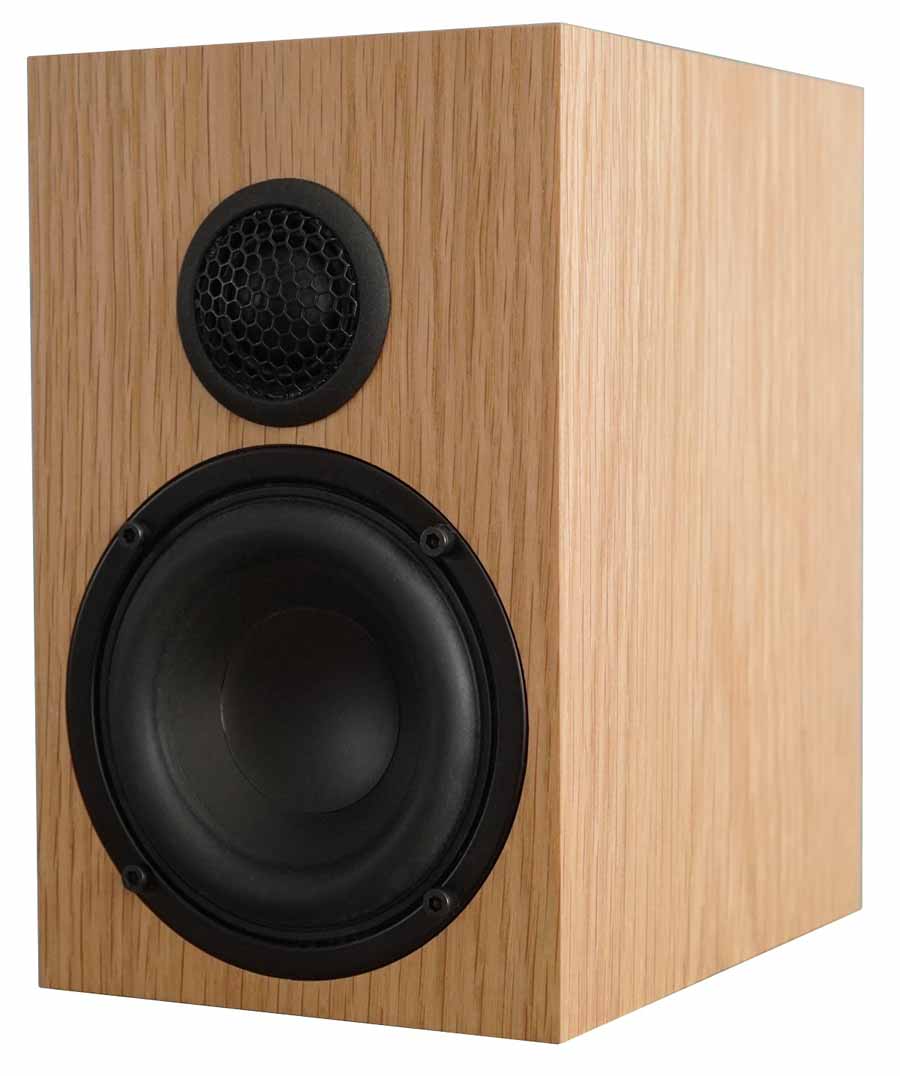 SOUND
Exactly as with the original Minimo, my first impressions of the Minimo2 were wow! It's like a magician pulling a rabbit out of a hat. You think How on earth does he do that?" That made me happy because I knew the next few weeks would be a pleasurable experience. When reviewing products, of course, you want them to all be good if possible, but that isn't always the case.
The sound field was expansive and detailed, only lacking the extra depth and weight that my Jern's create. Small speakers have always excelled at imaging and detail (look at LS3/5A's as a prime example) if well designed. The Minimo's aren't just monitors, though, as they are meant for your main listening room or perhaps a second system in a study.
Frequency response is 53hz to 25khz (-3dB) so they have a decent bass output for smaller rooms and worked in my living room admirably (3m x 5m approx.) and not sounding bass light at all. I had large floor standers a year ago which could go pretty low, about 35Hz, and they certainly drove my room with floor-shaking abilities if I pushed the volume up, but unfortunately, as good as they were, (Audio Physic) they could overpower my room and bass boom could be an issue. The Minimo 2, whilst not seismic, produced bass I could happily live with. My criteria for a good speaker are control, detail, imaging, and neutrality. Bass fiends will want more, and I get that, but some of the best speakers I have ever heard in the last 45 years were smaller stand mounters or compact floor standers. The narrow width of the Minimo 2's front baffle aids its imaging capabilities when combined with the quality of the drive units and their integration.
Yello's Live in Berlin was one CD I used to test the Minimo 2's abilities. Boris Blank and Dieter Meier's albums always have excellent production values and so are a good measure of a system's attributes. Synthesised bass can really push a speaker to its limits and so depth and control are paramount. I was sensible with the volume as I didn't want to damage the Minimo 2s and if I treated them with respect they responded accordingly. Like a car, if you gradually increase the speed then the torque of the gearbox will build the speed up without causing any fuss. Of course, you could push the pedal to the metal and go faster more quickly – or increase the volume control rapidly in my analogy – but in either case, damage could be caused. Respect is key, treat the Minimo 2's as they deserve and they purr like a cat being fussed. As mentioned earlier, the stage width was very good with precise placement of instruments with voices sounding natural and clearly delineated. It was just image depth or projection that fell short of reference standards for my taste. I like the illusion of depth in a recording and this varies from performance to performance and how the music was produced and engineered.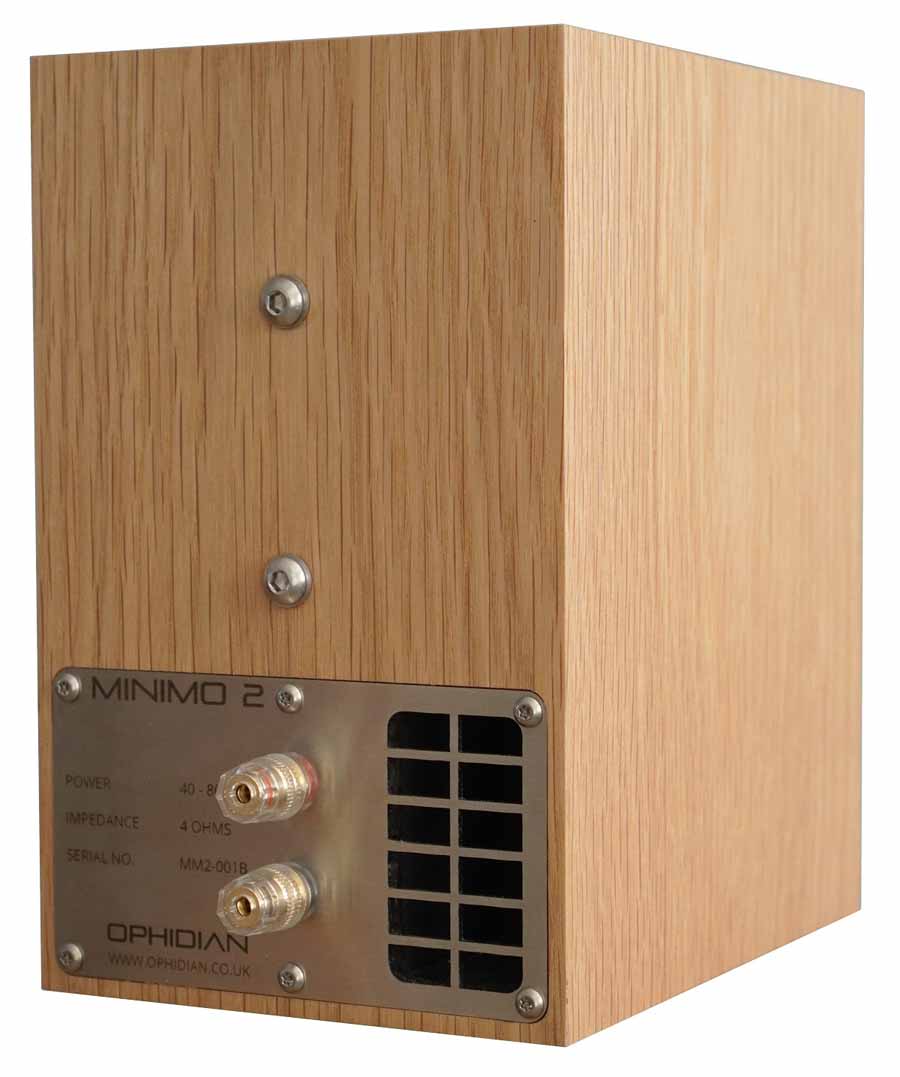 I listen to a lot of jazz by groups such as Fourplay and The Crusaders, because beyond the musical enjoyment I get, the musicianship and recording quality is usually superb. The Minimo 2 provided a great foundation on which to build the performance of each track I played and enjoy the end results. Each musician plays their part, whether it's the bass, drums, keyboards, saxophone, or guitar with the jazz I prefer, and although not everyone agrees with my tastes (my wife in particular !!), the way a speaker communicates with my ears and mind are paramount. The Minimo 2 had an empathy with my ears and emotions that my own speakers (Jern) excel at. As mentioned earlier each musician was clearly delineated, so my brain wasn't working overtime trying to unscramble a cacophony of sound that poorly designed speakers or system mis-matches create.
Bass had good weight and linearity and didn't leave me wanting more in my listening room, so it is a credit to the design and bass unit used. Vocals were natural and lifelike with low colouration compared to the old designs of yesteryear.
Top-end detail and sparkle came through again without the dullness or harshness of poor voicing due to good tweeter choice and crossover design. Percussion is difficult to portray clearly and cleanly, treading a fine line between reality and manipulated recording techniques and production. I prefer the soft dome tweeters Gareth uses in the M series to metal domes that became popular in the eighties. Ribbon tweeters can be superb but costs count them out in this design.
I know Gareth experiments tirelessly with the choice of capacitors and inductors for his crossovers to achieve the balance he is after, and it is a never-ending task for perfection – I have seen this first hand when I visited him a few years ago. Trial and error, coupled with patience certainly yield results in the end.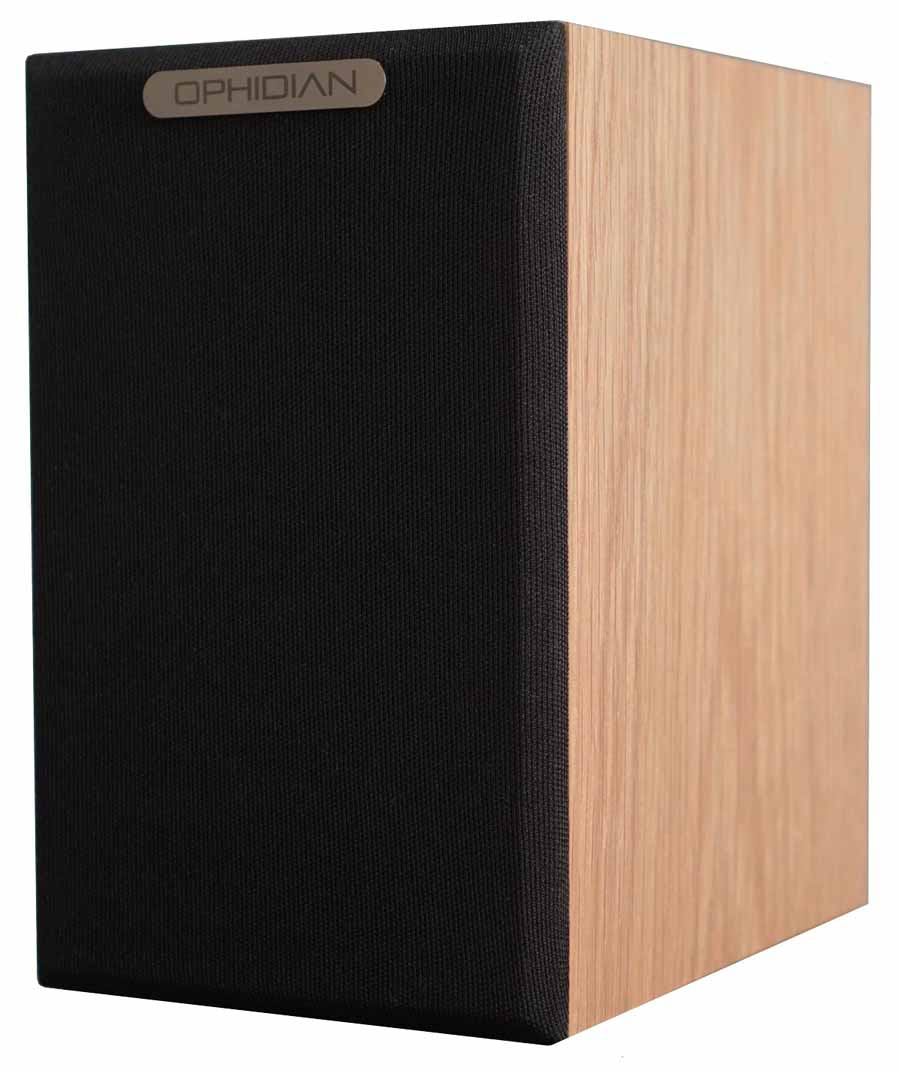 CONCLUSION
Here is a compact design that would fit anywhere if you are spatially challenged or desire a discreet sonic solution. These speakers have excellent sound and are well worthy of their asking price. Many small monitors abound and have always been popular for many reasons – smaller homes and family restrictions, let alone budgetary restraints.
If you want a smaller monitor for a second system, or indeed your main rig, then you should give the Minimo 2's a listen. There are a few dealers out there now who you could visit, or arrange a home trial given the current Covid 19 situation.
Hats off to Gareth for another super design that certainly improves on the original mk 1 which was pretty damned good anyway. 
AT A GLANCE
Build Quality:  Excellent for the price, smart looking, compact form, and flexible.
Sound Quality:  For their size, spot on.
Value for Money:  Superb and well worth auditioning.
Pros: 
Highly flexible form expertly executed and superb sound.
Cons:
A lot of competition, but then that's a healthy situation to be in.
Price: £900 a pair.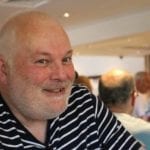 Ian Ringstead 
Review Equipment: Luxman Pd151 with Benz Micro Ace cartridge or Audio Technica AT95 SCH, Luxman D-05 SACD player, Luxman L505UX ii integrated amp, Jern 12WS speakers. Cables from TQ, Missing Link and Way. (Also, Temple Audio Harmony MM pre and MC phono stages)
Features
115mm coated paper midbass with powerful motor system
27mm neodymium high frequency unit with a Sonolex coated fabric diaphragm
AEROFLEX port system for a precisely controlled bass performance
Braced and optimised cabinet built in Sheffield, UK
Detachable magnetic protective grilles
Specifications
Frequency response – 53hz to 25khz (-3dB)
Sensitivity – 85dB (2.83v)
Recommended power – 40 to 80 watts
Impedance – 4 ohms
Dimensions – 210mm H x 132mm W x 190mm D (including grilles)
Weight – 2.6kg