ORCHARD AUDIO STARKRIMSON ULTRA AMP 500W GAN AMPLIFIER MODULES LAUNCHED
Orchard Audio of New Jersey, USA, has announced the launch of their Starkrimson Ultra Amp Modules.
The Orchard Audio Starkrimson Ultra Amp modules up the power level to 500WRMS from the previously available 150W.
STARKRIMSON ULTRA AMP MODULES FEATURES
Fully balanced from input to output (w/ differential input)
Differential and single-ended audio inputs
Extremely low noise and distortion
2-ohm capable
20A output current
Overcurrent, overvoltage, and thermal protection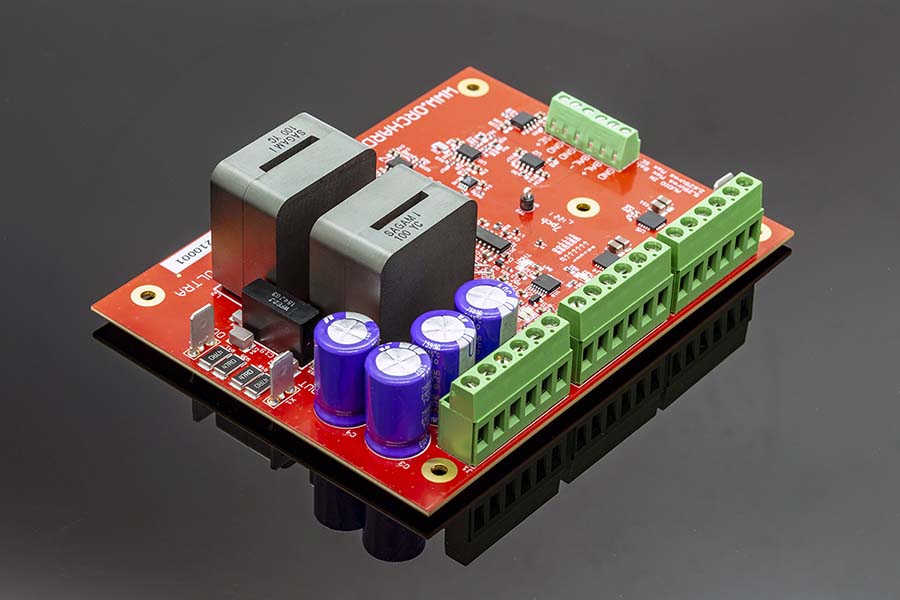 SPECIFICATIONS
Signal-to-Noise Ratio (SNR): 120dB (A-weighted)
Frequency Response: DC – 80kHz+
Gain (balanced input): 19.05dB
Gain (single-ended input): 25.05dB
Power output into 8Ω/4Ω: 250WRMS/500WRMS
PRICE AND AVAILABILITY
Orchard Audio Starkrimson Ultra Amp Modules are currently available for preorder at a discounted pricing of $849.95 per pair, until May 31st.