Origin Live have announce the upgrade of their MK 2 turntables to MK3 after over 5 years. The new turntables look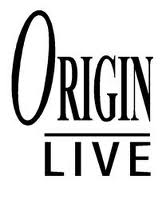 pretty much the same as the old ones but have "significant performance improvements".
Improved features over previous MK2 models are:
New type of Acrylic platter material with reduced internal stresses.
Increased thickness of platter due to changes in overall design.
New Bearing hub designed for faster energy transmission.
Lower friction bearing.
Increased size of plinth for improved aesthetics and stability.
Improved power supply.
New belt Material now hand made.
Quieter motor from additional pod damping.
The Aurora MK3 now includes the upgrade platter mat.
Aurora MK3  £999
Calypso MK3 £1690
Resolution MK3 £2570
Sovereign MK3 £4770
It is not possible to upgrade MK1 or MK2 decks to the new specification as so many parts have changed.