Ortofon got in touch with Hifi Pig to tell us about a cooperative effort between Universal Music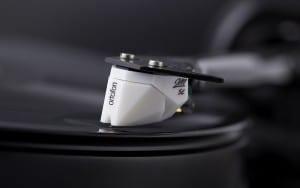 Group and Ortofon to create a new mono cartridge, the 2M Mono Special Edition which has been specifically created as a tribute to the new mono Beatles albums set.
Guy Hayden, VP at Universal Music Group: "Apple Corps Ltd and Universal Music Group have been paying great attention to the re-mastering of the original mono master tape to keep the original sound, as experienced by The Beatles back in the studio. Therefore, it was important to us to ensure that the first interaction with the vinyl, being the cartridge, provides the best possible replay. During our dialogue with Ortofon we realised the importance of using a mono cartridge for the full listening experience and we are pleased that they have decided to develop the 2M Mono Special Edition".
Ortofon's Leif Johannsen, CO Acoustics and Technology, explains the importance of a mono cartridge: "While a stereo cartridge can play mono records it can't achieve the same signal precision between the two channels. A mono cartridge produces but one signal that is directed to both channels in the system. A mono cartridge playing a mono record produces a more forceful and stable image with a fuller, more impactful sound."
Christen H. Nielsen, CEO of Ortofon: "Ortofon wishes to pay tribute to this important Apple Corps Ltd and Universal Music Group release. The Beatles have an important place in many music lovers' hearts and Ortofon is honoured to work with Universal Music Group to ensure high quality, modern replay from The Mono Box Set".
The 2M Mono Special Edition will be available only from Ortofon's web shop.