On the 16th October between Noon and 19.00, Oxford Audio Consultants invite Hifi Pig readers to the launch of the try new mu-so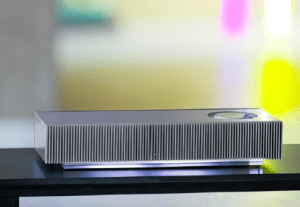 wireless music system (£895) from Naim. Its advanced yet simple to use connectivity includes AirPlay, UPnP™ streaming, Spotify Connect, Bluetooth (aptX), iRadio, iOS and Android app control and multiroom capability.
Oxford Audio Consultants will also have other rooms with the following kit available for audition:
Naim 300 power amplifier driving Magico S5 loudspeakers via Naim A5 standard speaker cable. Source will be a Naim NDX streamer with optional XPS power supply into the 252/SuperCap preamplifier. All on Naim Fraim equipment supports with Naim interconnects and power cables. Themselves a great upgrade for any Naim component.
At the other end of the scale there will beNaim's £1725 UnitiLite all-in-one player with Kef's £800 LS50 stand mount speakers.
 In the large demo room they will have Naim's £3495 SuperUniti Audio Player with PMC's £5750 twenty26 floorstanding speakers.
Mark Raggett of Naim will be on hand to answer your questions too.