Parasound announced today that it is now the exclusive U.S. distributor for NorStone, a French manufacturer of audio/video equipment racks and speaker stands.
NorStone's products will be displayed and demonstrated with Parasound high-end electronics and Tekton Design speakers at Rocky Mountain Audio Fest, in Denver, September 6 to 8, in Room 11-116.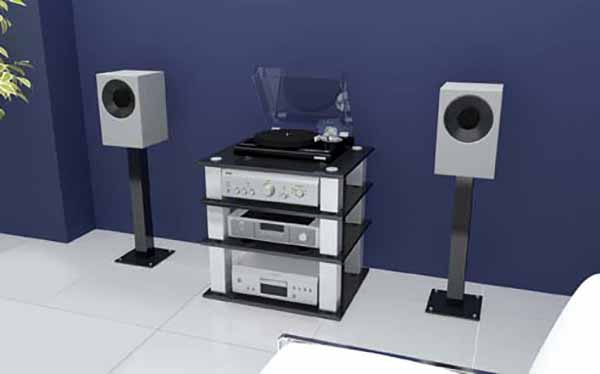 NorStone
NorStone designs and engineers a broad line of products at their facility just outside Paris. Their design goals focus on systems that are "beautiful, practical, and affordable". Parasound will initially distribute NorStone's Esse, Spider, and Square lines of equipment racks and Stylum speaker stands in black finishes.
Parasound
In making the announcement, Parasound's president and founder, Richard Schram, said, "Like Parasound, Norstone goes for a value-engineered approach. It is a high-quality, affordably priced line of racks and speaker stands.  It is very Parasound-like in that it is not the least expensive approach, nor the costliest, but it does offer the best value."