PMC is using Sound & Vision, The Bristol Show, to launch the AVM high-end electronics brand, which it is adding to its distribution portfolio, making this high-end brand available to UK audiophiles.
AVM, designed and crafted in Malsch, Germany, is owned by managing director Udo Besser. The company, which has been developing and manufacturing electronic equipment for over 30 years, believes electronics must relay the purest emotions of recorded music, regardless of genre, directly to the listener.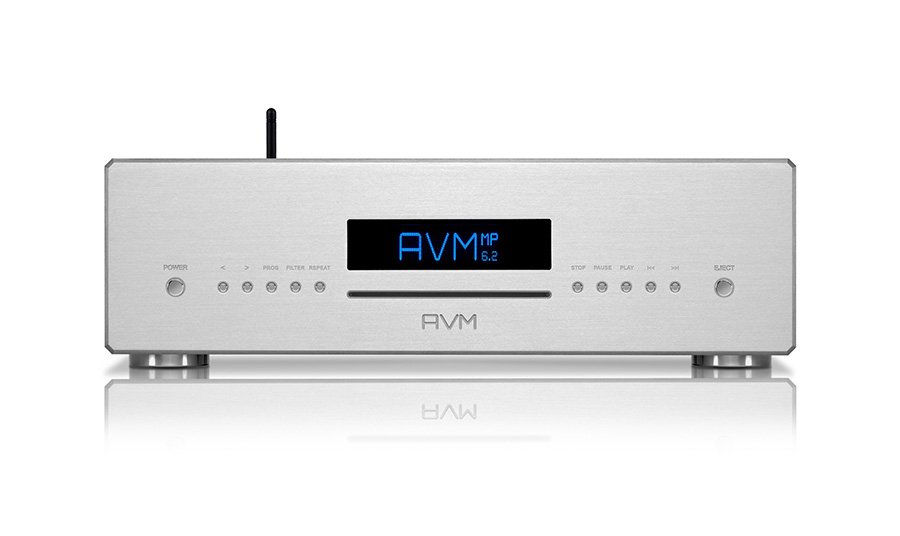 This objective drives the company's product design process, which is centred on keeping the "fingerprint" of the design inaudible and as musical as possible. Simplicity of design is key, As Udo Besser says, "Trial and error does not produce good sounding equipment. Therefore we do not develop unnecessarily complicated circuits that need a lot of compensating components in order to function correctly. We prefer a simple, straight circuit design where every component has its own clearly defined task. This circuit concept provides the best result, by far." The AVM product line-up spans three ranges, namely: Inspiration, Evolution and Ovation. It consists of pre, power and integrated amplifiers, plus CD players, streamers, CD-receivers and all-in-one CD/streamer/amplifiers. PMC will be stocking a comprehensive selection covering all the categories; from the Inspiration CS 2.2 Compact Streaming CD-Receiver with 2 x 165 watt amplification and culminating in the Ovation range's SA 8.2 stereo power amplifier. All the products feature a minimalist aesthetic design, reminiscent of the classic German design philosophy of the Bauhaus, uniting form and function. Peter Thomas, PMC's founder and owner, has long admired AVM's products and says, "The opportunity to bring them into the UK, to present the exceptional audio quality and exquisite design to our home market is ideal." He continues, "AVM's philosophy is so similar to our own – the reproduction of recorded music as it is meant to sound – that there is a real synergy between our products. They just work superbly well together, something we'll be clearly demonstrating at the Bristol Show."
Udo Besser adds, "AVM is delighted to announce that PMC will join the global distribution network for Germany's top high end brand as exclusive distributor for the UK. The companies combine nearly six decades of experience in creating great sound reproduction to enrich customers lives in their homes and in the world's best recording studios. And, with an identical approach to the voicing of the products, we have an additional and essential asset for this new team."
Visitors to Sound & Vision, The Bristol Show, will be able to experience AVM with PMC's latest range of loudspeakers, the twenty5 series, in SS Great Britain 2&3.