Polk Audio has announced the latest addition to its MagniFi series soundbars, the MagniFi 2.
The MagniFi 2 features 3D Audio Mode, a performance-tuned driver array and Polk Audio's patented Stereo Dimensional Array (SDA) technology which was initially developed by founder Matthew Polk.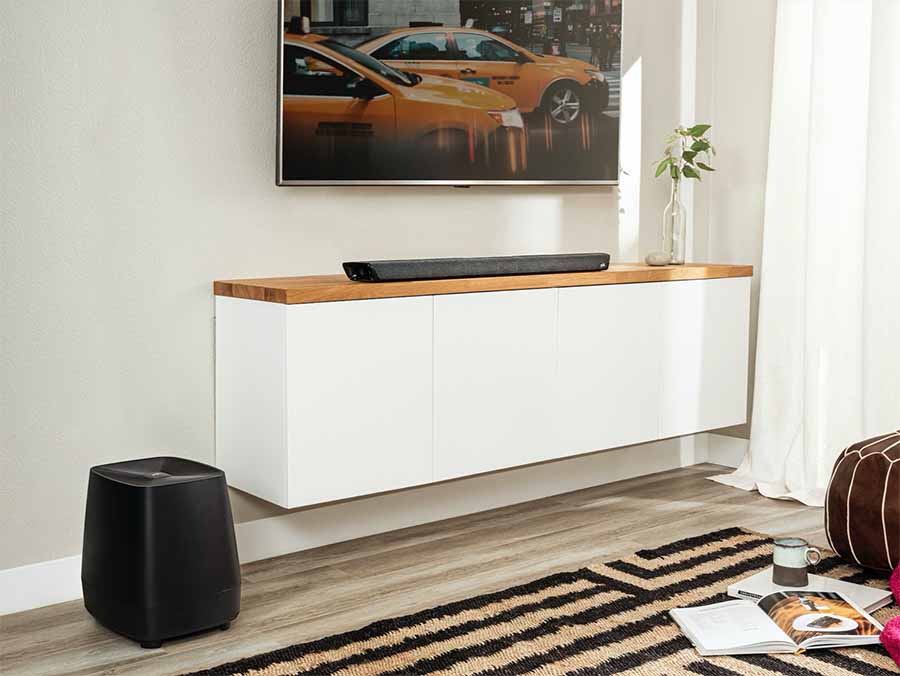 Simple Set Up
The MagniFi 2 is simple to setup and use. It ships with HDMI and Optical cables for quick and easy setup to any 4K or HD TVs. Plus, the sound bar has three HDMI 2.0 inputs to ensure 4K HDR content looks great. The MagniFi 2 automatically works with Samsung, LG, Vizio, TCL, and Sony TV remotes to control volume as well as most CEC-enabled TVs. In addition, the MagniFi 2 features Polk Audio's patented Voice Adjust™ Technology, which allows users to customise voice levels for crystal-clear dialogue and intelligibility.
Chromecast Audio Enabled
Since the MagniFi 2 is a Chromecast audio-enabled device, users can stream content from Amazon Music HD, Apple Music, Roon, Qobuz, Spotify, Tidal and many more by asking any Google Assistant-enabled speaker. Users can also change volume and find information about what they're listening to with their voice. Bluetooth streaming is another easy way to play music on the MagniFi 2 from a smartphone, tablet or other compatible device.
"Many soundbars improve TV sound dramatically, but few offer a compelling immersive surround sound experience," said Michael McCole, senior product marketing manager for sound bars at Polk Audio. "Using tools like Polk Audio's patented SDA technology, 3D Audio Mode for virtual height and Dolby Digital and DTS decoding, the MagniFi 2 soundbar is a significant step closer to a multi-channel listening experience at a much more attainable price."
Drivers
Featuring four 1-inch by 3-inch full-range drivers, two 0.75-inch tweeters and an included 8-inch ported subwoofer, the MagniFi 2 also has an included subwoofer.
Movies, Music & Sports
The MagniFi 2 is also outfitted with several preset EQ settings for Movies, Music and Sports, which optimise the soundbar and subwoofer levels. With Night mode, just a touch of a button lowers the bass and increases dialogue on the soundbar without touching the master volume. Truly customisable, users are also able to manually adjust voice control and bass settings to create the perfect mix for their listening situation.
In addition to advanced audio capabilities, the MagniFi 2 soundbar features several technologies designed to make it easy-to-use and accessible, including Polk Smart Remote Compatibility and Universal Compatibility and has an array of Audio/Video Connectivity. The soundbar includes three built-In Ultra HD 4K HDMI (HDCP 2.2) inputs, one HDMI (ARC) output, optical input for TV audio, Chromecast for audio, and Bluetooth.
Price
Polk MagniFi 2 $499, €499, £499