UK based Prism Sound, is bringing its domestic Callia DAC to Sound & Vision, The Bristol Show. Plus, one visitor will walk away with their own Callia, thanks to the Prism Sound competition running in room 324.
Callia, a PCM and DSD capable DAC, pre-amplifier and headphone amp, provides the sound quality from the professional recording studio in the home environment. It offers lexibility with an array of high resolution inputs, including: USB (up to 32bit/384/kHz), Coaxial RCA Phono (supporting S/PDIF and AES3 with suitable adaptor) and S/PDIF optical. Callia offers both balanced XLR as well as unbalanced RCA phono analogue outputs. The output volume can be set via the front panel control in order to use the Callia as a pre-amp straight into a power amp, or optionally fixed for use with integrated and pre/power combos. Headphone users are also catered for, with a headphone amplifier with its own separate high-quality volume control potentiometer. The DAC circuits are identical to the ones found in the company's professional Lyra, Titan and Atlas recording interfaces.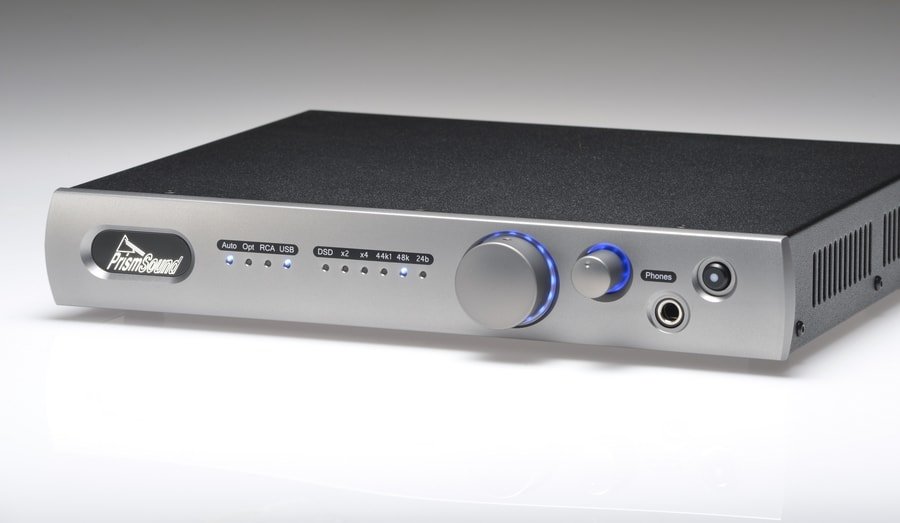 To demonstrate the Callia, Prism Sound will be a using a selection of uncompressed music, including some special tracks that can't be heard elsewhere. Visitors will experience music that has been recorded, mastered and edited using Prism Sound products played back using Prism Sound. To complete the studio experience, Prism Sound will be using the ATC SCM40A active monitor speakers and treating the demonstration room with GIK Acoustics professional acoustic treatment products. Among the Prism Sound staff present in room 324, throughout the show, will be Graham Boswell, the co-founder of the company, giving audiophiles the chance to meet one of the world's leading authorities on digital audio.
Graham Boswell says, "For over 30 years we have been passionate about music and audio, it's been the driving force behind everything we do at Prism Sound, putting us at the forefront of A/D and D/A converter technology. That's why artists like Sting and Mark Knopfler rely on our products, as do so many of the world's biggest studios and names. With so much of our favourite music and movie scores having been recorded, mixed or mastered using Prism Sound converters, the logical next step was to bring our acclaimed levels of quality and transparency into the home." He continues, "With Callia, the music lover can now benefit from hearing their recordings in exactly the same way as the original artiste, engineer or producer heard them. Callia pushes the bar higher for digital audio reproduction and we are very pleased to be able to share our passion with the audiophiles at the Bristol Show."