Pro-Ject Audio Systems is known as the world leading producer of analogue hifi audio equipment for more than 25 years. Producing a range of products. Now they are releasing The Beatles 1964 Recordplayer Limited Edition
"It was always our aim to offer class-leading sound quality for budget and high-end turntables. This and our passion for music is driving our productivity. We are very proud to inform everyone about the collaboration between us and the Universal Music Group. We are thrilled to announce that we will produce together six special edition turntables which will feature the greatest band of all time. The fab four – the Beatles!" says the company's press release, continuing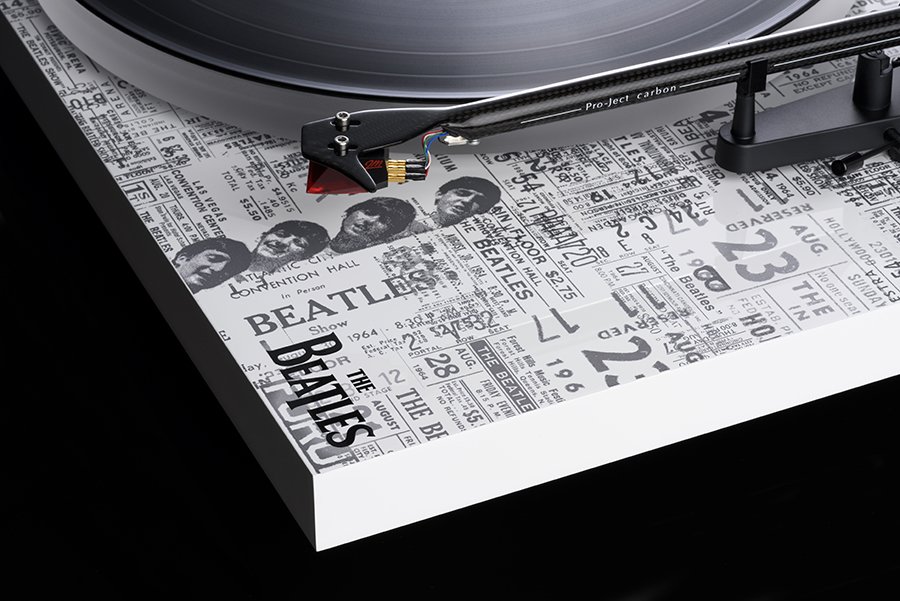 "We have already introduced the George Harrison record player and are now showing the world our second limited edition turntable. It features copies of original tickets and brochures from their legendary touring between 1962 and 1966 during which they captured the world's acclaim! The fab four have held 166 concerts in 15 different countries and 90 individual cities in only four years. The cultural phenomenon their touring helped create, known as "Beatlemania", was something the world has never seen before and laid the foundation for the globalisation of culture. We decided to use one of the most sold audiophile turntables ever for this unique design – the Debut Carbon Esprit SB. It features highest quality audiophile components, such as an Ortofon 2M Red, an acrylic platter, a carbon tone- arm, a top notch MDF chassis or built-in electronic speed control for easier switching between playback speeds."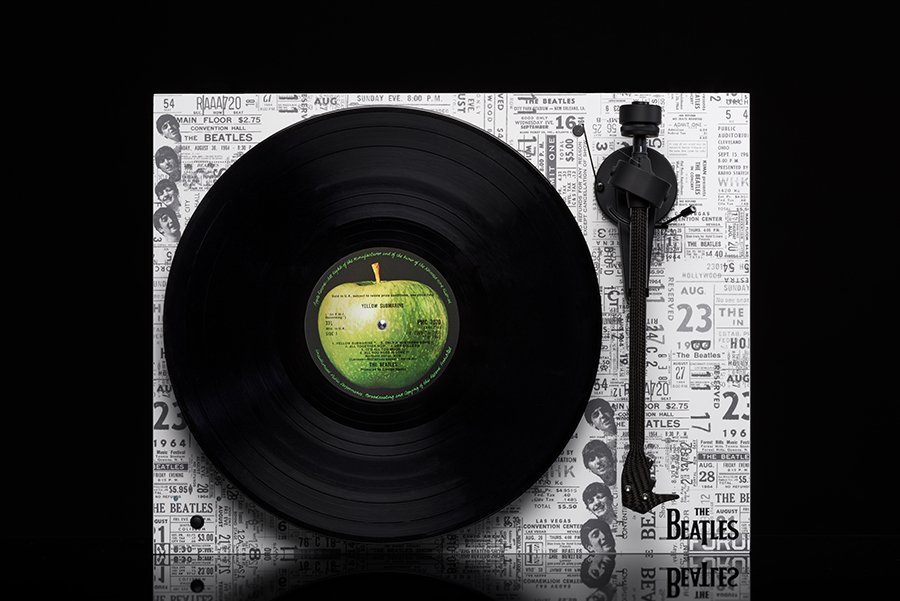 Main features of Pro-Ject The Beatles 1964 Recordplayer:
Ortofon 2M Red
Aluminium pulley and acrylic platter
New motor control
MDF chassis and high quality print
Connect it E
The artwork for the 1964 Recordplayer shows copies of tickets and brochures from their legendary world tour beginning in June 1964. This incredibly detailed print was very hard to realise and was only possible with special techniques. Where multiple layers and surfaces are applied. After the distribution of the ink it is dryed out instantly with special ultra-violet lights, to ensure perfectly displayed details and to offer ultimate durability. This was the only way to make sure that all the details are transformed without loss and smear to the turntable.
This one of a kind is limited to 2500 pieces worldwide.
Price is €650