Here's a couple of things that caught our eye at this year's High End Show.
First up is a new speaker from Quadral called the Rhodium.
The Rhodium's sleek, very neat looking cabinets can integrate easily within most residential environments with raising the eye-brows of the good lady for the wrong reasons.
Quadral 's Rhodium speakers have a small footprint, sport titanium coated PP membrane bass drivers combined with a front bass reflex and 25 mm aluminium dome tweeter.
The semi-gloss finish is available in black or white whilst the front cover sits like a magnetic fabric over the entire front of the speaker.
From the Floor-standing 500's to the matching 100 centre channel, Quadral 's Rhodium range has something for everyone and at a really good pricepoint to boot.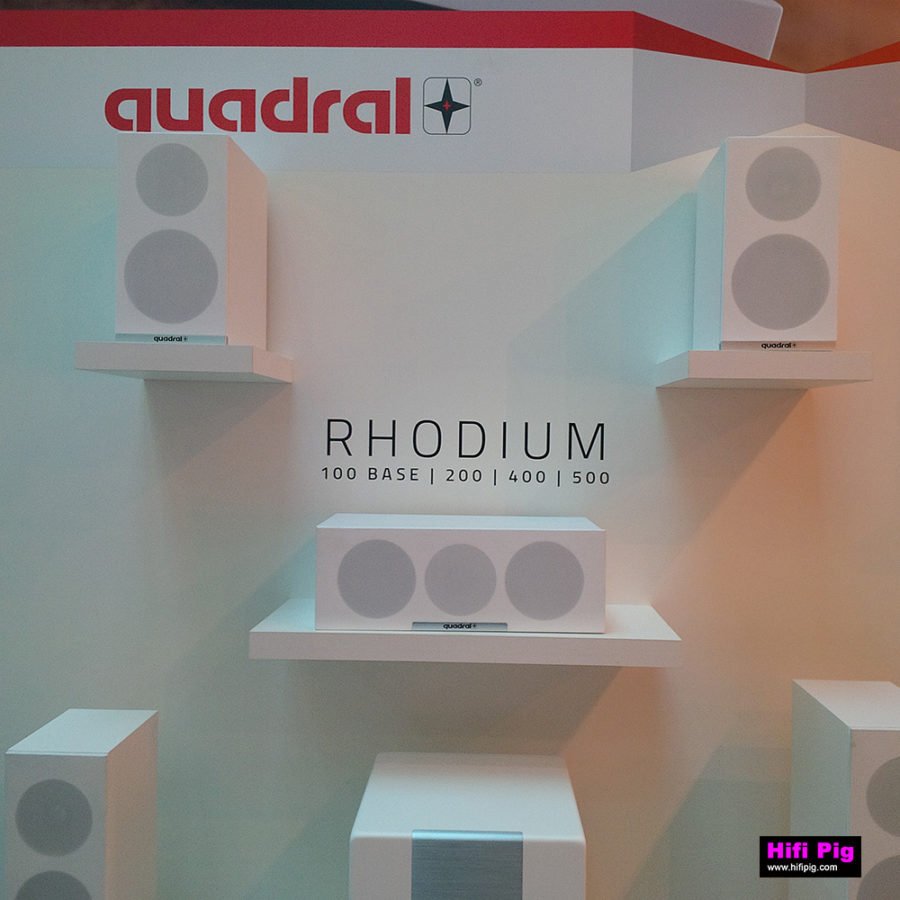 Creaktiv's new audio rack the 'Box it'  looks very stylish, yet very practical and even comes in a lovely Hifi Pig Pink finish which really caught our attention.
The rack has been designed to either wall mounted (two ways, either fixed  directly to the wall or with a swivel bracket that allows you open out the rack from the wall to enable you to change wires) all of which will be invisible to the listener.
The Box it can be floor mounted (free standing) and a four tier Box it can handle upto 300Kg's in total weight.
Read all our High End 2015 coverage in one place