Recital Loudspeakers is a new manufacturer based in Mutzig in Western France not very far from Strasbourg who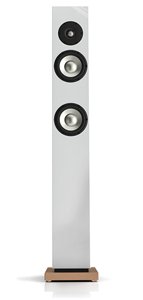 hand-make their loudspeakers in France.
At the moment the company has just two loudspeakers in their range, the 2 way bass reflex Define and the 2.5 way Illumine (pictured).
The company utilises its "Pure Motion" technology which they claim will:
"Preserve the purity of the sound signal by broadcasting the original music without any flaw, faithfully reveal all the smallest nuances of the recording… a breath, a sound, an atmosphere and reproduce the soundstage with precise stereo imaging, with each performer finding its true place.