Following the release of Acoustic Classics Vol. II to great reviews in August, Richard Thompson will release Acoustic Rarities (Beeswing via Proper Distribution) on October 6, just ahead of his UK tour that month. Acoustic Rarities is new recordings of some of the more obscure songs in the Thompson catalogue, some previously existing only as cover versions.
Tracklisting for Acoustic Rarities:
1.What If (unreleased)
2.They Tore The Hippodrome Down (unreleased)
3.Seven Brothers (covered by Blair Dunlop)
4.Rainbow Over The Hill (covered by the Albion Band)
5.Never Again (released in 1975 on Richard & Linda Thompson album Hokey Pokey)
6.I Must Have A March (unreleased)
7.I'll Take All My Sorrows To The Sea (from the orchestral song suite Interviews With Ghosts)
8.Poor Ditching Boy (released in 1972 on Richard Thompson album Henry The Human Fly)
9.Alexander Graham Bell (unreleased)
10.Sloth (released in 1970 on Fairport Convention album Full House)
11.Push And Shove (unreleased)
12.End Of The Rainbow (released in 1974 on Richard & Linda Thompson album I Want To See The Bright Lights Tonight)
13.Poor Will And The Jolly Hangman (released in 1970 on Fairport Convention album Full House)
14.She Played Right Into My Hands (unreleased)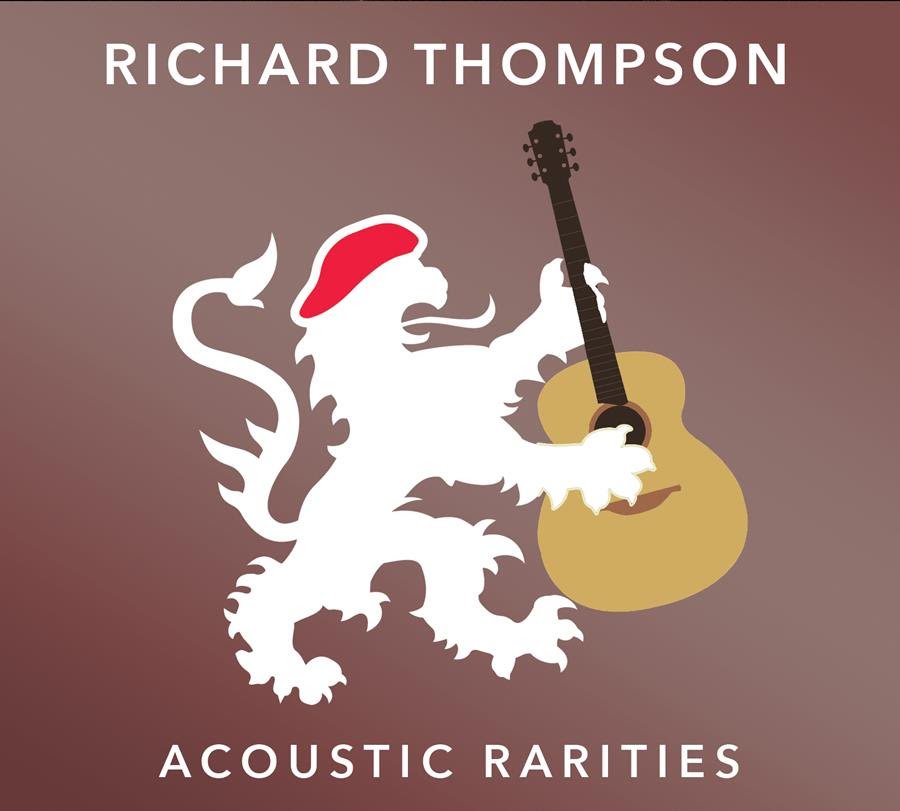 ​In addition to releasing Acoustic Classics Vol. II in August, Richard played a glorious Cropredy Festival, celebrating the 50th anniversary of ground-breaking group Fairport Convention, which he co-founded as a teenager in the '60s. A hugely popular live performer, Richard looks forward to hitting the road in October for his solo shows:
Serious and UTA present: RICHARD THOMPSON
Plus support Josienne Clarke + Ben Walker
Wed 11 October Brighton Dome
Thu 12 October Guildford G-Live
Fri 13 October Poole Lighthouse
Sat 14 October Bristol Colston Hall
Sun 15 October Cardiff Wales Millennium Centre
Tue 17 October Edinburgh Usher Hall
Wed 18 October Gateshead Sage
Thu 19 October Salford Lowry  SOLD OUT
Sat 21 October Saffron Walden Saffron Hall
Sun 22 October Coventry Warwick Arts Centre
Mon 23 October London Cadogan Hall *EXTRA DATE*
Wed 25 October Sheffield City Hall
Thu 26 October Leicester de Montfort Hall
Fri 27 October Basingstoke Anvil
Sat 28 October Norwich Theatre Royal
Mon 30 October London Bridge Theatre  SOLD OUT
Richard Thompson was recently named by Rolling Stone as one of the Top 20 Guitarists of All Time and is one of the world's most critically acclaimed and prolific songwriters. He has received multiple awards, including Lifetime Achievement Awards at the BBC Folk Awards and the US and UK Americana Music Association Awards, as well as Mojo's Les Paul Award and an Ivor Novello Award for song writing. Thompson was appointed OBE in the 2011 New Year Honours List. Robert Plant, REM, Elvis Costello, Bonnie Raitt and many others have recorded his songs.